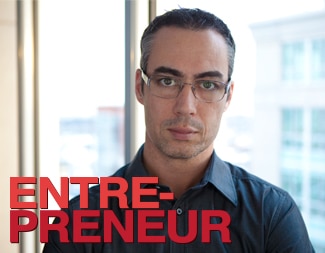 Graphic Design degree graduate Jason is now a marketing director in Asia.
Degree Program Scholarships
Entrepreneur Scholarship
You don't have to be Steve Jobs to understand that design and business go together. At Sessions College, we've given many thousands of students the tools to get their careers started in design, by launching their own design business or by gaining the skills for a corporate or design agency career.
Do you have a creative vision for a company and need well-rounded visual design skills to get there? Or maybe you already run a business and need better design skills to take it to the next level? Apply for our first 24/7 Entrepreneur scholarship. We are offering up to $2,000 in scholarships to eligible students applying for degree program classes.
How to Apply for the Entrepreneur Scholarship
All applicants must submit all applications by the seasonal application deadline. Scholarship applicants will submit an essay of no more than 500 words entitled "Design is Good Business." Describe your business or your business idea, and explain how gaining professional design skills will help you launch or grow your business. Award recipients will be asked to provide evidence to validate their business experience.
For complete Designed for You scholarship terms and conditions, please see scholarship program rules.
View other scholarships:
Request Scholarship Information