Fall Partner Promotion
Channel Your Creativity
As a designer, you will build a competitive advantage if you are cross-trained among several design areas and have a professional-grade portfolio with a wide range of work. Sessions College offers courses and programs to achieve both of those goals.
Through a partnership with Dawn Nicole Designs we offer an Advanced Certificate program in Graphic Design with a Concentration in Typography.
The 12-month Advanced Certificate program provides a foundation in a design field with a specialization in Typography. All courses replicate real-world situations in the design industry. They are designed to teach you to think more creatively. You will have access to a faculty of industry-leading artists and designers, who will provide you detailed critiques on each piece you submit. When you complete your courses, you'll have a portfolio full of professional-quality work to present to future clients.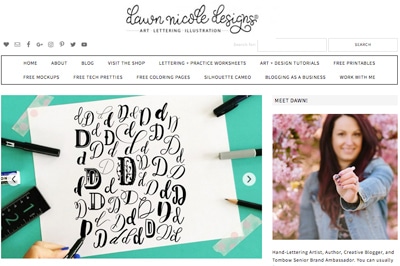 Build a Foundation in Design and Typography
NEXT CLASS STARTS:


JUN 1ST
Advanced Certificate Program
Choose your core area of focus and add a concentration:
Professional Certificate – 9 months
Concentration – 3 Months
Typography Studio Concentration*
* Course options will vary depending on your choice of core program.
Payment Options
Details
A. Payment Plan
Tuition and Fees: $3,700
Tuition Deposit: $500
12-month payment plan: $275
B. Payment in Full
Tuition and Fees: $3,625
Promotional tuition and fees valid through August 31st, 2018.
To enroll or find out more, contact Admissions@sessions.edu or chat live with an Admissions Advisor. This program promotion was developed in association with Dawn Nicole Warnaar.