AOS Program Student Profiles

What's it like to study in the Sessions College Associate of Occupational Studies degree program? We interviewed three Summer cohort students, Jason, Megan, and Chris, about their first semester experiences. Visit the student profiles area to read full interviews—and check back for more profiles during fall semester.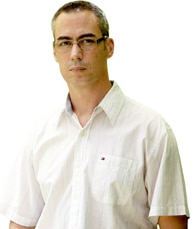 Photographer and Web designer Jason Maclean decided he needed to broaden and deepen his design skills for his long-term career goals.
There has been a big change in my confidence with my design work since the beginning of this program. I know how to create what I've been visualizing for a long time, and I also know why I should execute these things in a certain manner. For every one thing I've been wanting to learn, five more supporting techniques have been taught as well…


Teacher and curriculum designer Megan Skipworth found herself inexorably drawn into the world of art and design in the process of teaching students about it.
I've learned so much in just a few weeks, it's hard to describe. My technical and computer skills, especially with Photoshop, have grown by leaps and bounds. I feel like my work has become more purposeful and thoughtful, and overall more organized and appealing…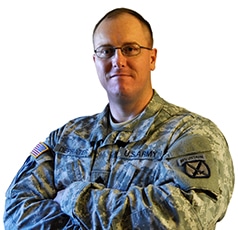 Active servicemember Chris Deprater is an avid illustrator, photographer and Photoshop nut whose design work began with designing "mascots, coins, plaques and even a few t-shirts" for colleagues in his military unit.
Participating in the online discussions has been a lot of fun, much different then sitting in a classroom. You do have to do a lot of reading, but getting to see and read other's work is so helpful in the learning process. Having others check out my work has helped make me a better designer…

To find out more about online degree programs at Sessions College, visit our graphic design degree and Web design degree pages.

Sessions Staff is a restless soul who loves to share Campus News stories with current and prospective students.