August 2018 Certificate Graduations

Our August 2018 Vocational Certificate graduates have cruised through the winner's tape, meeting all program objectives to graduate successfully. On behalf of Sessions College, we offer your our sincere congratulations!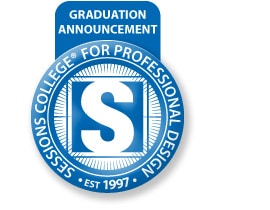 "Your imagination is your preview of life's coming attractions." – ALBERT EINSTEIN
Frank Candaso, Fine Arts Certificate
Farishta Copilah, Graphic Design Professional Certificate
Alison Howard, Graphic Design Professional Certificate
Jose Lucena, Fine Arts Certificate
William Pohl, Graphic Design Advanced Certificate, with Concentrations in Freelance Concentration and Print Design
Jerry Richman, Digital Arts Advanced Certificate with a Freelance Concentration
Tammy Vallance, Marketing Design Professional Certificate
Visit sessions.edu for more information on Vocational Certificate Programs at Sessions College. Make sure you request our latest catalog and check out Vocational Program Admissions.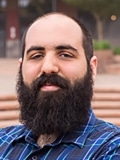 Michael MacNeill is a Student Advisor at Sessions College. In his prior career he has worked as a photography editor and retoucher, and a freelance graphic designer. He loves learning and experimenting with new crafts.