Sessions College Students Eligible for Canada Loans and Grants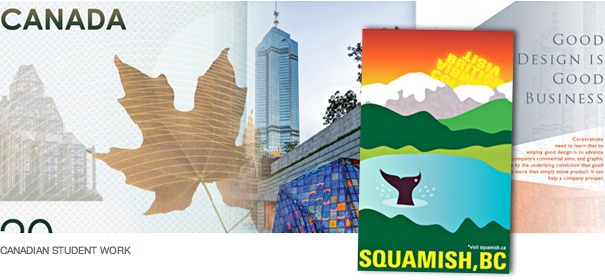 Are you a Canadian student looking for funding to study in a Sessions College degree or certificate program?
We have good news. Just in time for the 2014-2015 school year, Sessions College has been elected to the Master List of Designated Institutions for Canada Student Loans, and approved as an eligible school for OSAP: Ontario Student Assistance Program.
What this means is that eligible students who are Canadian residents may be able to obtain loans and grants to pay for their online programs at Sessions College. Eligible programs of study include an exciting range of Associate Degree and Undergraduate Certificate programs:
Here is a current listing of Associate degree programs:
Visit sessions.edu to view our range of Undergraduate Certificate programs (24 credits).
As an institution with full U.S. Federal Student Aid eligibility, Sessions College meets eligibility criteria for U.S. institutions for most Canadian provinces, and is currently in dialogue with provincial education authorities with the goal of expanding eligibility throughout Canada in time for the Fall 2014 semester.
How Does Financial Aid Work in Canada?
In Canada, financial aid is available to eligible students attending schools that are approved by the federal authority and the local provincial authority. Aid is available in the form of loans and grants.
Integrated Loans and Canada Student Loans (available in all territories except Quebec, Northwest Territories, and Nunavut) are intended to help students cover education expenses such as tuition, supplies, and living expenses. How much you qualify for depends on your financial situation. Just like in the U.S., the formula takes into account your expected family contribution to calculate how much aid you are eligible for:
Allowed education expenses – money you're expected to contribute = financial need
Another factor in your eligibility is whether you study full-time or part-time. Students who study full-time (9 or 12 credits/semester at Sessions College) are entitled to the maximum they are eligible for. Students on part-time schedules have their eligibility prorated.
In Canada, student loans are low-interest (5%) and need to be repaid once you graduate or leave school.
Canada Student Grants are available for students with low or middle income, with dependants, in part-time programs, or with permanent disabilities.  Though the eligibility for grants depends on your family income, this source of funding is worth investigating as grants do not need to be repaid and any grant will reduce the amount you need to borrow or repay.
Visit Can Learn for information on Student Loans and Grants and how to determine if you are an eligible student.
What Are My Next Steps?
If you're an eligible Canadian Student interested in enrolling in a Sessions College program, we encourage you to talk to our Admissions Advisors soon to explore program options and find out about aid eligibility.
Since its founding in 1997, Sessions College for Professional Design (sessions.edu) has graduated thousands of students from all over the world, and many of our most talented and successful online degree students have enrolled from our northern neighbor Canada. Visit our International Students page. 

Sessions Staff is a restless soul who loves to share Campus News stories with current and prospective students.

Request Information
We'll gladly send you info on our online programs.