Carolina Caycedo: Upcoming Exhibition
Sessions College Fine Arts Certificate program instructor Carolina Caycedo paid a visit to the school's New York executive office last week. An artist always exploring interesting conceptual projects, Carolina was in town to begin research on a new project called "Living as Form" through an organization called Creative Time.
The project, which will feature contributions by five different artists, is an exploration of spiritual change in New York's Lower East Side. Since the eighteenth century New York's Lower East Side has been profoundly influenced by successive waves of immigrants, each bringing their own religions and spiritual needs and practices. The "Living as Form" project will explore this subject through a variety of public pieces (some of them called "public interventions") that can be viewed on city streets starting in September 2011.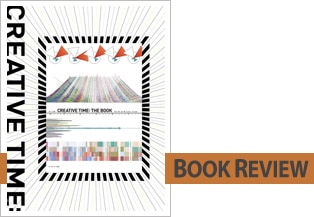 As usual, meeting with Carolina and hearing her chat about the project was a real treat. Few art-lovers appreciate that a conceptual art project and outdoor installation can require months of research and development work. We're certainly looking forward to seeing the exhibition!
Visit sessions.edu for more information on online art courses and certificate programs.

Sessions Staff is a restless soul who loves to share Campus News stories with current and prospective students.