Learning New Skills, on Her Own Schedule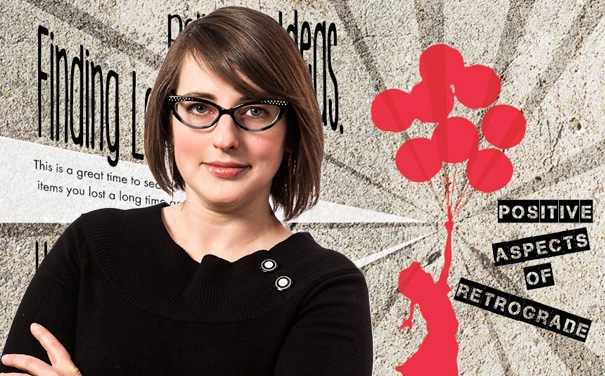 Corin Ludwig
Madison, Wisconsin
Graphic Design Certificate
Our featured student for February is Graphic Design Certificate student Corin Ludwig. Though already a design school graduate, and employed at a Wisconsin-based design company Design Concepts, Corin enrolled in the certificate program out of a personal commitment to continue learning new skills, on her own schedule. Corin's enjoying taking the time to be creative in her assignments in a program that helps her "supplement a career already in progress." 
Q: What motivated you to return to school to study graphic design?
My Masters of Industrial Design from Auburn University led me into a career in User-Centered Research. I have been working professionally as a Design Researcher at a product development and innovation consulting firm for 7+ years. During that time I travelled the world running in-depth ethnographic research projects for large and small companies. Our goal was to gather information directly from the users of products in order to uncover new opportunities for product and strategy development.
In simple terms we were looking for new ideas and inspiration by watching real people use products ranging from toilet brushes to laboratory equipment. The tricky part in the process was to share all of the information we gathered with our clients in short meetings (sometimes only 2 hours long).
With my background in design principles and fundamentals, I was uniquely suited to visually communicate the research findings. This proved to be so helpful to our projects I started helping the other researchers communicate and facilitate their research findings as well. This is when my career path changed to graphic and information design. I was looking for a way to take some focused courses on graphic and digital arts design to enhance my skill set and that's when I found Sessions.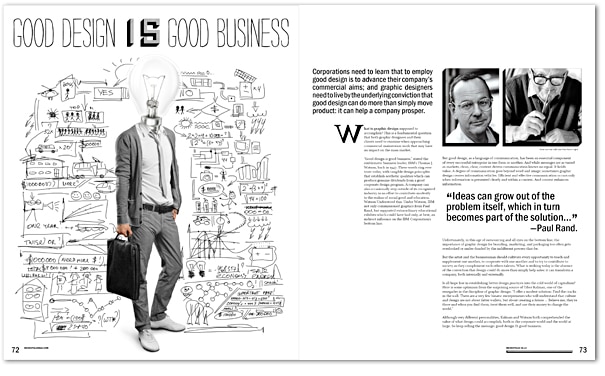 Q: Why did you choose the online program at Sessions College?
I chose Sessions College because I needed a flexible schedule to work around my full-time job as a design consultant. In this line of work it's either "feast or famine," so I knew the time I could commit to learning new skills would be sporadic. The Sessions course structure allowed me to work school into my schedule when I could. I'm very appreciative of the ability to customize my class concentrations so that they match my background and needs for new knowledge relating to graphic design.
Q: What's the most fun or enjoyable project you've worked on?
The projects I have enjoyed most were the ones that I could develop some character or other visual theme within broad constraints of the deliverable. For example, the Graphic Design course asked us to create labels for olive oil bottles. I developed an illustration style and applied it to three different flavors. Each of the flavors was represented by a "type of hipster" character, which was a lot of fun to develop and play around with.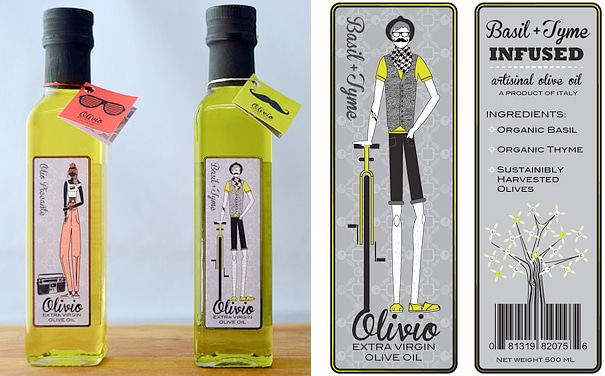 Because I had the freedom to be creative within a broad assignment I took some more chances with the design and was able to push my ideas further than if I was told exactly what I needed to do. I also really enjoyed the Advanced Photoshop course with Lisa Snider. She was an incredible instructor with terrific feedback and lesson plans. I have applied the knowledge that I learned immediately in my current job.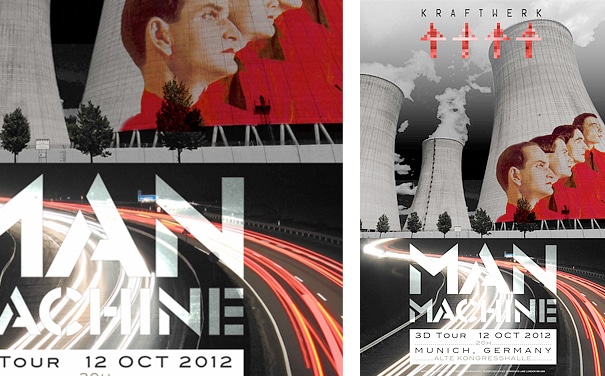 My last assignment for the Advanced Layout Design course was my favorite so far. I created a calendar that incorporated the astrological phenomena of Mercury in Retrograde where, supposedly the change in magnetic pull upsets the balance of the universe and causes all kinds of chaos in everyone's lives for a short time during the year.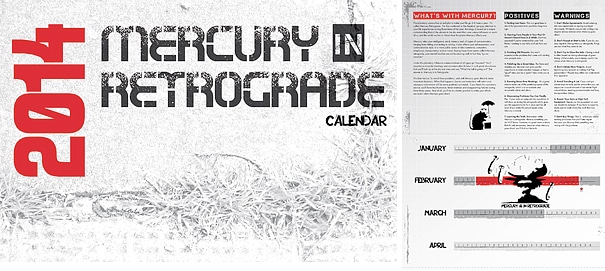 The creative brief asked that I incorporate a layout style that broke the grid, like the anti-establishment or fragmented image styles. I embodied a "grunge/street art" type of style into the calendar and broke the grid by setting off a spray-painted mushroom cloud in the middle of the month to emphasize the special circumstances surrounding Mercury in Retrograde. Lots of fun and actually functional when it comes to making travel plans and big decisions throughout the year.
Q: How do you manage program deadlines alongside your work, family, or other commitments?
Not very well, actually. I haven't finished the program within the timeline that I had set at the beginning of the program. Work and life events have delayed my progress, but I still have been satisfied with the education I have received so far.
I appreciate being able to work at my own pace, no matter how slow it is, to do good work that I am proud of instead of rushing to submit substandard work just to meet a prescribed deadline. I have enough of those in my professional life already! Sessions is supplementing my career already in progress so, I'm happy with the skill building I have been able to do thus far.
Q: What is the biggest difference you've seen in your work so far?
The biggest difference I have seen in my work is the ability to more quickly and adeptly manage the graphics work I do at my full-time job. I am one of two graphic designers who support the product designers, researchers, engineers and marketers at our firm. Being able to help those teams efficiently and build new skills into our offering has been very helpful. Product design and graphic design are similar in the fundamentals, but different in practice. Sessions has helped me make the transition smoothly and with confidence.
Q: Describe your goals on graduating from the program.
After graduating from the Sessions program I'll continue on with my journey into graphic and information design within my company. It's a wonderful place to work and they have supported my transition from research to design by allowing me to learn as I go in my new position. The people I work with and the work that we do together is inspiring and challenging. It's a wonderful community of talented people and I'm fortunate to be part of the team at Design Concepts.
Visit sessions.edu for more information on Online Certificate Programs at Sessions College. Make sure you request our latest catalog and check out Vocational Program Admissions. 

Sessions Staff is a restless soul who loves to share Campus News stories with current and prospective students.

Request Information
We'll gladly send you info on our online programs.