Canadian Pro Designer Adds a Credential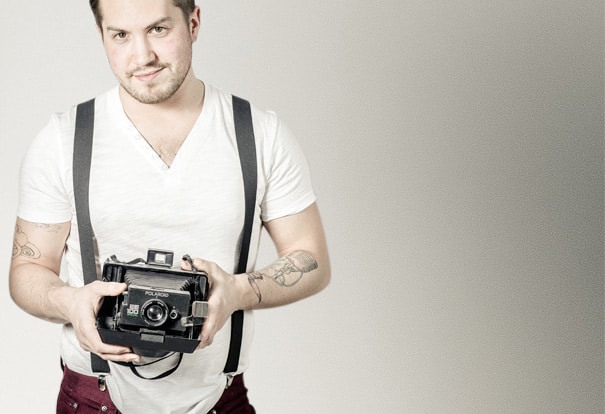 Greg Thorne
Winnepeg, Canada
Graphic Design Certificate
Our featured student for April is Canadian designer Greg Thorne. Already a professional designer, Greg realized he needed a postsecondary credential to improve his employment prospects and fill some gaps in his design skills. He's enjoying his certificate program so far, sometimes "getting on a roll" and blazing though his projects. Interestingly, being a pro has helped him manage his projects, as he's no stranger to doing 24-hour turnarounds for clients!
First of all, what motivated you to pursue a certificate in Graphic Design?
I have been working as a designer for about seven years now, and before the program I had no formal training. Most companies hiring were looking for someone who had both a post-secondary education and experience for the positions I was applying for. I thought it was time for me to complete a professional Graphic Design program so to improve the quality of my design work, and gain the education I was missing.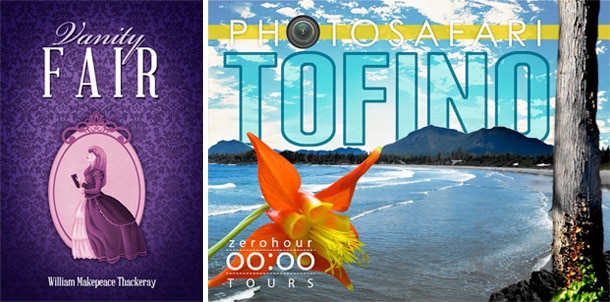 Why did you choose to study online at Sessions College?
I actually had a friend of mine who was a past student at Sessions College recommend I check out the programs offered—so I did and I was pleasantly surprised that I could complete a program in nine months or less and work at my own pace, on my own schedule. That was really appealing for me.
What's the most fun or enjoyable project you've worked on?
I think the most enjoyable project I've worked on so far would be the Sugar Skull Tattoo Shop bus advertisement I did in the Illustrator Basics course. Not only was it fun to have complete creative freedom (which I LOVE!), it was rewarding when I completed it and was notified it was going to be featured in the Student Gallery!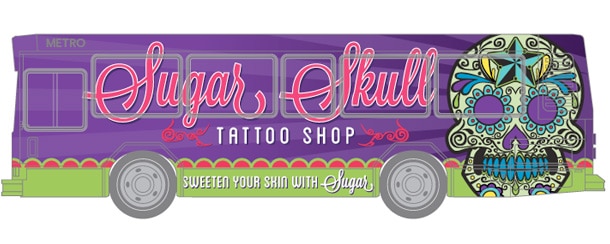 How do you manage program deadlines alongside your work, family, or other commitments?
I have been very dedicated to my course entirely—I made it a goal of mine to try and complete at least 1 lecture and 1 exercise per day. If the flow was still going I would sometimes complete two lectures and tw0 exercises! I think having the real world experience has been a real asset to getting projects and lectures done in a timely fashion, since I have worked on many client projects that had to be completed within a 24 hr period.
What is the biggest difference you've seen in your work so far?
I pay closer attention to fine detail in my work, and I have found new ways to come up with solutions to the design challenges I'm faced with. It's really helped me think a little more outside the box and I have learned a great deal about colour selection—something I struggled with before starting the program.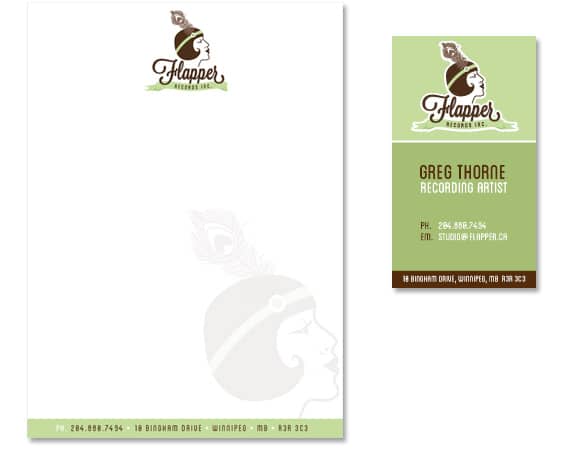 Describe your goals on graduating from the program.
Upon graduating, I plan on relocating back to Vancouver Island to find work. I have built a great resume and portfolio and eventually I would like to open my own business. I really enjoy maintaining good customer relationships and I find it very rewarding when a customer is excited about the work you've done for them. I love being a graphic designer and I couldn't imagine working in any other field!
Visit Sessions.edu for more information on the Graphic Design Certificate program.

Sessions Staff is a restless soul who loves to share Campus News stories with current and prospective students.

Request Information
We'll gladly send you info on our online programs.