Pursuing a Career as a Layout Designer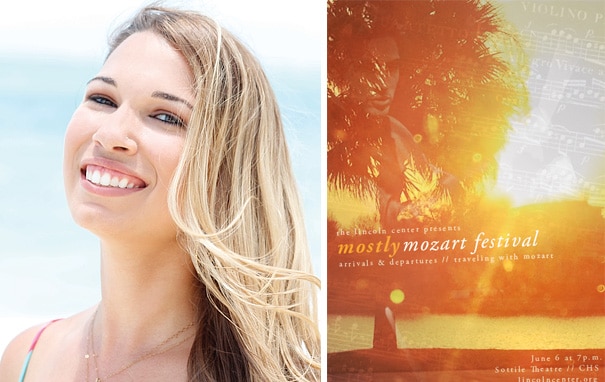 Hollis Tuma
Mount Pleasant, SC
Graphic Design Certificate
Our featured student for May is Hollis Tuma, a marketing professional turned designer from South Carolina. Since graduating from college, Hollis had been looking for ways she could BE a designer instead of just getting to work with them. The Sessions College certificate program fit her plans as it was affordable, comprehensive, and flexible in schedule. Hollis is enjoying a range of projects (both in school and in our seasonal design competition) that she hopes to translate into a position in magazine layout design. 
What motivated you to pursue a certificate in graphic design?
I grew up surrounded by a family of fine artists and was always had a strong appreciation for all types of art, particularly graphic design. While I was heavily involved in my high school's art program, I pursued a different direction in college and graduated with a bachelor's degree in business.
After graduating college I worked in marketing, and was always extremely envious of the graphic designers I hired for jobs! I found myself wanting to BE the designer, instead of on the other side. I love how visual imagery and words can shape the way we think, feel, and interact with products—and after some time I realized I needed to make a change and pursue graphic design as a career. While I dabbled a bit on my own, I really needed an education in order to learn the basic principles of design and technical knowledge of the software.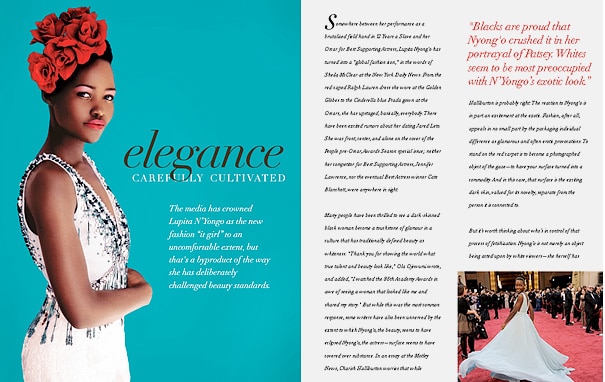 Why did you choose to study online at Sessions College?
It was essential for me to get an education that was flexible with my schedule and one that I could complete (somewhat) at my own pace, so I was primarily interested in online schools. I also was not interested in getting an Associate's degree or another Bachelor's degree (for financial reasons) so it was appealing to me that that Sessions offered a certificate program that could be completed in one year.
I did a solid amount of research leading up to my decision, and Sessions had everything I was looking for—flexible course scheduling, a comprehensive certificate program, and reasonable prices.
What's the most fun or enjoyable project you've worked on?
I have really enjoyed the magazine layout / book design exercises in my Intro to InDesign and Graphic Design courses. I am really drawn to editorial design so these types of projects are very rewarding. The "photo safari" exercise in Intro to Photoshop also really helped me hone in on my masking and blending skills.
Overall, my favorite project thus far has been the tri-fold brochure for the Tibet Fund student competition. It was a challenging project, as there was a ton of beautiful photography (just begging to be highlighted) and a large amount of copy to fit in a small amount of space.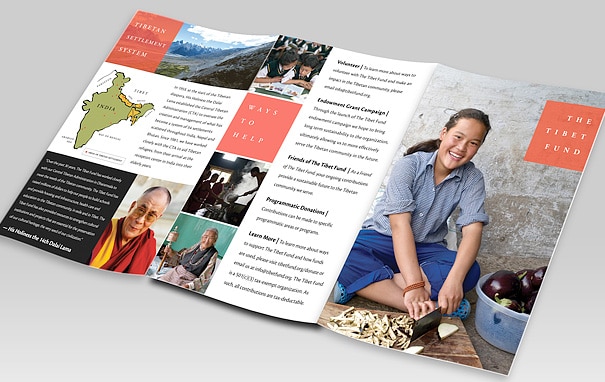 How do you manage program deadlines alongside your work, family, or other commitments?
I have made studying graphic design (through Sessions and other online resources, mentors, and learning opportunities) a priority in my life.  While it is of course challenging to juggle studying on top of working, I've found it to be pretty easy making time to do something I absolutely love.
What is the biggest difference you've seen in your work so far?
I think many new designers (and even seasoned pros!) tend to over-design. Throughout my courses I've seen my work go from being somewhat cluttered and  "too much" to being streamlined and effective. I am also getting much faster as I progress in my studies!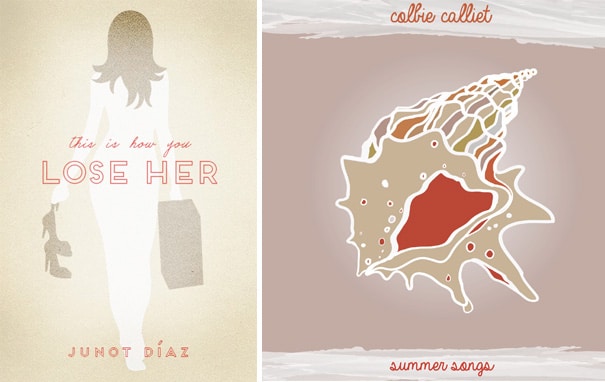 Describe your goals on graduating from the program.
I would like to work as a designer for a magazine, and work my way up to a creative director position. For the past several months I have picked up some steady freelance clients for design and branding projects, and would like to continue building my own business on the side. Eventually, I'd love to be in a position where I can work for myself full-time.
Visit sessions.edu for more information on Online Certificate Programs at Sessions College. Make sure you request our latest catalog and check out Vocational Program Admissions. 

Sessions Staff is a restless soul who loves to share Campus News stories with current and prospective students.