Marketing Pro Transcends His Art/Design Comfort Zone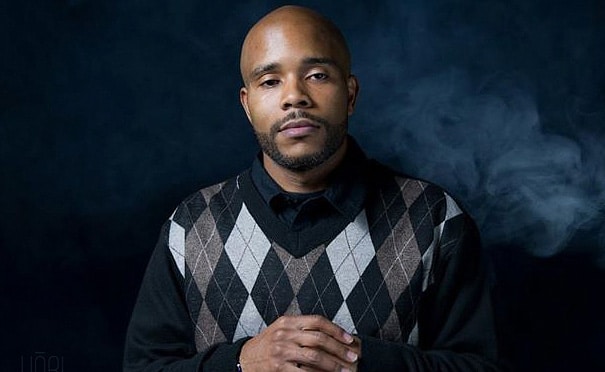 Melvin Middleton
Atlanta, Georgia
Marketing Design Certificate
Our featured student for April is United States military veteran Melvin Middleton. After working in marketing and communications for years, Melvin realized he needed an arts training to transcend his comfort zone in his professional projects. In spite of being color blind and admittedly "not a drawer," Melvin has enjoyed the increasing polish and consistency of his work as he moves through the program.
What motivated you to pursue a certificate in Marketing Design?
I have always been fascinated with brands and companies and how they are presented to the public. I wanted to know what was the science or process that was so visually powerful that it drove and controlled consumer purchasing power, determined the perceived value of a company and its brand, to creating moods that helped in deciding where we chose to eat, visit, and live. I also wanted and needed a change.
I have worked in communications and marketing for a number of years, but felt there was always a ceiling on the creative impact that I made, because I was not in full control of how my visions were being understood nor delivered. In doing some research I found that Marketing Design was the skill and challenge I was looking for.

Why did you choose to study online at Sessions College?
I chose Sessions College because of its reputation. During my research I found that Sessions was highly regarded by former students. Reviews raved about its quality curriculum, course flexibility, and professional and personable instructors and advisors. All qualities were priority for me in selecting a online school.
More importantly, I selected Sessions because of reviews written by VRAP students like myself. Having not attended school in such a long time I initially was intimidated and admittedly scared of the thought of starting over, mostly because of my age along with other reasons. But as I read through comments on VA message boards Sessions not only had the most consistent positive reviews, but the students all shared similar stories and concerns as I did, ultimately making comfortable with and confident in my decision to become a Sessions College student.
What's the most fun or enjoyable project you've worked on?
I honestly enjoyed and had fun on almost every project, so having to narrow it down to one is difficult. But in doing so I must say that I most enjoyed the "Product and Corporate Design" exercise of the Branding and Identity course. This exercise was definitely challenging, but allowed for me to apply all of my newly acquired skills to develop a design program from scratch.
An honorable mention has to go to the 'Building a Brand' exercise in Marketing Design and the Illustrator ' Advanced Selection, Organizing, and Painting' and 'Pen Tool Pictures' exercises.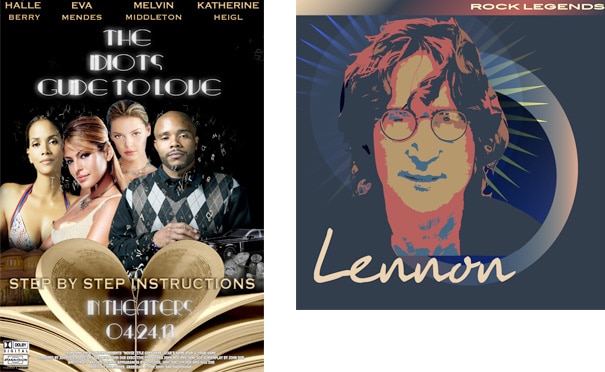 How do you manage program deadlines alongside your work, family, or other commitments?
Time management was probably the most challenging thing about attending school. Especially going to school online and being a VRAP student! Not to mention I had recently became a first time dad right before school began. Juggling work, family, and life in general with school at times I found to be extremely difficult. Because I am color blind, not a drawer, and a beginner at graphic design, everything was new to me.
But I have to say my instructors and advisors, such as Mr. Ernesto Moncada, along with the monthly chats really helped me tremendously. Collectively, they helped me with focus, reassured and instilled confidence in me when I needed it most, and many times re-motivated me when I thought I couldn't move forward. So I took the advice given. Worked on multiple courses and with some late nights mostly once the little one was down for the night, I pushed through.
What is the biggest difference you've seen in your work so far?
The biggest difference I've seen in my work I would have to say is my use of color and drawing became more polished, as well as, my work overall seemed to have a professional consistency the more I learned.
Describe your goals on graduating from the program.
Upon graduating it is my goal to become a premier and in-demand marketing designers/ consultants within corporate and entertainment industries. I currently run and operate a small business which specializes in branding, marketing, and public relations. With the new skills that I have obtained from Sessions I will be able to offer my clients a broader list of services, ultimately increasing my bottom line. That said my dream would be to land a contract working on a blockbuster/iconic film.
Visit sessions.edu for more information on Online Certificate Programs at Sessions College. Make sure you request our latest catalog and check out Vocational Program Admissions. 

Sessions Staff is a restless soul who loves to share Campus News stories with current and prospective students.

Request Information
We'll gladly send you info on our online programs.