New Illustration and Advertising Design Certificate Programs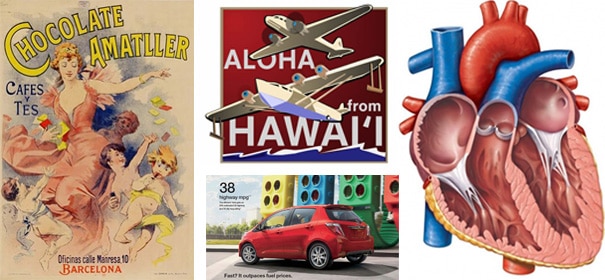 Since 1999, Sessions College has been recognized for providing high quality online certificate programs designed for adult learners. On August 1st 2014, Sessions College added two more exciting programs to its growing suite of Undergraduate Certificate programs.
Undergraduate Certificate in Illustration. Gain an understanding of the fundamentals of vector graphics, still life and figure drawing, color theory, composition, painting, and how to implement these concepts using today's digital arts software tools Photoshop and Illustrator.  You'll enjoy an invaluable introduction to the practices and workflows of commercial illustrators. learn more
Undergraduate Certificate in Advertising Design.  Develop an understanding of both the fundamentals of design—color theory, composition, typography, layout—and the application of those fundamentals in today's design software tools Photoshop, Illustrator, and InDesign. You'll study how to create advertising and marketing campaigns that connect with consumers, using the principles of concept development and copywriting. learn more
What's exciting about the new programs and the other new Undergraduate Certificate programs in Graphic Design, Web Design and Digital Media?
The Undergraduate Certificate programs are a great option for adult learners looking for an online program to get their start in a creative field. Completed in under 7 months, the Undergraduate Certificate programs cover essential software and design skills in a rigorous degree program classes packed with practical assignments, discussions, and critiques.
If you wish to continue your studies, all credits can be transferred to a Sessions College degree program, and select programs transfer credit to Bachelor's programs at Excelsior College.
Other reasons to think about enrolling in an Undergraduate Certificate include:
Federal financial aid available for eligible students
Open admissions, simple application process
Credit bearing program
Military servicemember discount for active military students using TA
Semesters start September, January, and May
Part-time schedules available
Graduate in less than 8 months
Visit sessions.edu for more information on Degree Programs and Undergraduate Certificates at Sessions College. Make sure you request our latest catalog and check out Degree and Undergraduate Certificate admissions.

Sessions Staff is a restless soul who loves to share Campus News stories with current and prospective students.