New Instructor: Jeremy Bratt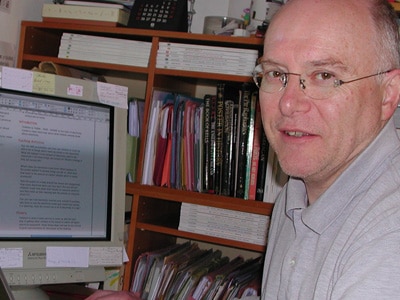 As an online school, Sessions College enrolls students from all over the world. But did you know we have international instructors too?
A welcome new overseas addition to the faculty is UK-based designer Jeremy Bratt who now teaches Color Theory and Fundamentals of Typography. Jeremy earned a Master's degree at London's Central School of Art and Design and he is a keen typographer who has worked at Landor Associates and at Siegel+Gale.

Sessions Staff is a restless soul who loves to share Campus News stories with current and prospective students.

Request Information
We'll gladly send you info on our online programs.