New Year, New Instructors: Kauffman, Kornblau, Peltz, and Ward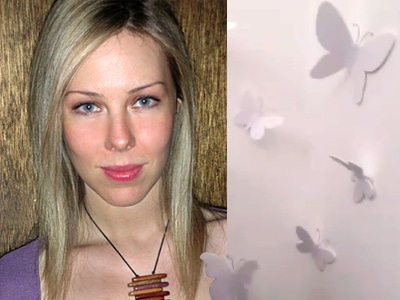 At Sessions College, we're fortunate to work with some extremely talented and interesting faculty members. This new year 2015 is no exception. We are excited to welcome four new instructors joining us to teach degree classes in Digital Media, Graphic Design, Illustration, and Advertising Design programs: Jessica Peltz, Len Kornblau, Chris Ward, and Ashlie Kauffman.
Jessica Peltz (above) has more than 20 years of industry experience in graphic design as an Art and Creative Director with ad agencies, design firms, publishing companies, and in-house corporations. She specializes in branding and identity, and is an expert in color psychology. Jessica has worked on multi-million dollar campaigns and has won industry awards for her work in advertising. Logolounge published her work in the first volume of their new Master Library series, and she has served as an Education Chair for AIGA.
Jessica is joining Sessions to teach basic and Advanced Logo Design. View Jessica's profile.
Len Kornblau is an advertising professional and educator who has worked with two of the largest advertising agencies in the world (BBDO on Chrysler, Jeep and Dodge) and DDB Needham (on McDonald's). He has also worked on the client side for Burger King, IHOP and Denny's. Len has taught marketing and advertising courses at Temple University, LaSalle University, Rider University, Stevenson University, The Richard Stockton College of New Jersey, and Cabrini College.
Len is joining Sessions to teach Advertising Account Management. View Len's profile.
Chris Ward is a writer and documentary filmmaker from Philadelphia, PA. His short film Trashcanland premiered at the Independent Film Festival of Boston in 2014.
His other films have screened extensively throughout the US and Canada. Chris has worked as an editor, director of photography and producer for TedX, Fight for the Future, Mt. Holyoke College, Haverford College, Wizards of the Coast and Sub Pop Records.
Chris is joining Sessions to teach Digital Video Production and Time Based Media.
Ashlie Kauffman has taught English, Creative Writing, Academic Writing, and Professional Writing at the University of Maryland, New York University, and the Community College of Baltimore County. She has led Creative Writing workshops for disabled adults and female prison inmates, and at the K-12 level, has taught Creative Writing to autistic, learning disabled, immigrant, and ESL populations. She wrote and helped develop almost twenty online graduate-level Psychology and Counseling courses for Walden University, as well as several nationally-marketed K-12 Language Arts and History curriculums.
Ashlie is joining Sessions to teach Copywriting.
Please join us in welcoming these four talented professionals and instructors to the Sessions College faculty. We also extend best wishes to Web development instructor Janet Valade who is leaving Sessions after seven years of diligent service as an instructor.

Sessions Staff is a restless soul who loves to share Campus News stories with current and prospective students.