International Student Profile: Studying in Bolivia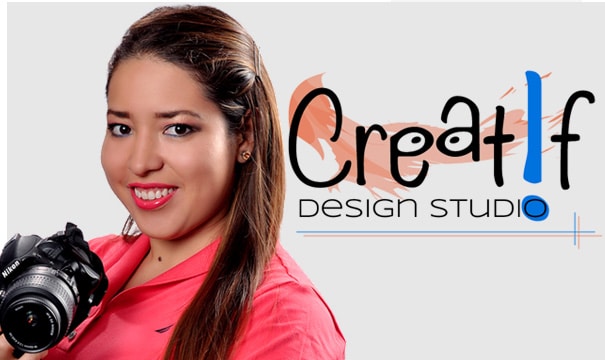 Pamela Sagarnaga,
Santa Cruz, Bolivia
Graphic Design Advanced Certificate
Our featured student for August is Pamela Sagarnaga from Bolivia. Like many of our international students, Pamela faced multiple challenges (and opportunities) when she enrolled in her Sessions College program. Not only was Pamela using her certificate program to develop her skills in graphic design, it was also her first experience in online classes, at an institution where the primary language was English! So far, we're happy to report that Pamela's work has gone from strength to strength, as she develops confidence in her project research and attention to detail. 
Q: What motivated you to pursue an Advanced Certificate in Graphic Design?
My current day job work requires different kinds of skills. I've always had a creative side but didn't get the chance to express it. However, after finishing a Master's degree I realized I wanted to do something else – different, but couldn't figure out exactly what.
One day, we needed a graphic designer for a small presentation at work, which was the moment I started to consider the idea. It took me some time to research and understand what graphic design really is, and the more I read about it, the more I wanted to be a graphic designer.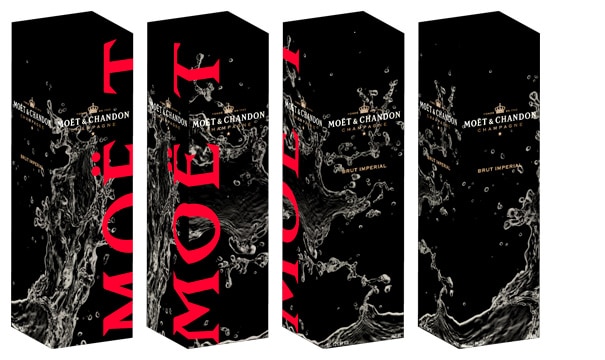 Q: Why did you choose to study online at Sessions College?
I was looking courses online, but most of what I found was very software-oriented and I needed the theory and the foundations of graphic design. I needed someone to teach me how to express and translate my ideas into visual work, to explain to me about colors, composition, and many other things that are the foundations of this career.
Eventually, I found out about Sessions College. When I saw the programs, the student gallery, and all the information available about each course, it became clear this was a serious and well-structured program.
I'll admit at first I was concerned about studying something that was not quite on my career path, in a different language, and with the instructors so far away! But the Sessions Admissions Team helped me clear away my final doubts and then it just became a matter of time to decide my start date.
I'm really happy with my choice, the program is awesome! Each instructor and advisor has been helpful, providing clear feedback and reviews, The courses are complete and each exercise is really geared to practicing what you have learned.
Q: What's the most fun or enjoyable project you've worked on?
The Moet&Chandon project in the Advanced Packaging Design course was fun! It is definitely different working on boxes and trying to come up with a design that flows well on it. I also liked it because the inspiration for both designs came to me in a party, not even near my computer, and I wanted to go home so bad and start working on it!
The Olivio Project of the Graphic Design I course was fun too, because I had to print the labels and get photos of the bottles; it was the first time I could actually "see" the end result and this gave me a great sense of accomplishment. And finally, the exercise for InDesign Basics where I had to create my business card as part of my identity brand; being the client and the designer is challenging too! That exercise made me think about working on a design studio of my own.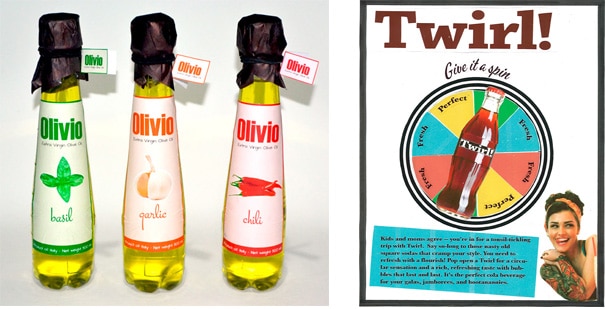 Q: How do you manage program deadlines alongside your work, family, or other commitments?
On a regular schedule, I start reading lessons on weekdays, doing research for assignments, and doing some drafts/ideas because I only have a couple of hours free at night. Weekends is when I actually do the longest part of the work, planning ahead my weekend and setting time apart for my assignments is a priority.
I have a big Gantt chart on my desk, so it reminds me deadlines. When I'm falling behind I set realistic goals, working a couple of extra hours, for example. I admit there are moments I wish my day had 30 hours, or I look at the clock and realize I have to get some sleep! But I do this because I love it, I love that feeling when I'm looking at something I designed and think: "Yes, it's ready!" My family has been great also, they understand when I'm in "design mode" and let me work without interruptions.
And the most important thing is making time for my family and friends, exercise, traveling, etc. I know that keeping a balanced life is key for creativity, so whenever I'm feeling stuck or stressed with a deadline, I break my routine for a little while and recharge.
Q: What is the biggest difference you've seen in your work so far?
I learned a lot about doing research before anything else. It is very important, so it became the foundation of how I approach an exercise. I also think my assignments looks more professional since I pay more attention to details.  On a personal side, I feel more confident with my work.
Q: Describe your goals on graduating from the program.
The first days on the program, when I was writing about myself, all I wanted was to figure out if I had talent and could improve, but wasn't so sure if later on this would become a hobby or a career. Now I'm actually starting out with a couple of small jobs and I'm determined to work as a designer soon. I loved and enjoyed what I've done so far and decided to enroll on a third concentration (Digital Photography), so there is more to learn too!
Visit sessions.edu for more information on Online Certificate Programs at Sessions College. Make sure you request our latest catalog and check out Vocational Program Admissions. 

Sessions Staff is a restless soul who loves to share Campus News stories with current and prospective students.