Marketer, Painter, and Tattoo Artist, Studying Digital Arts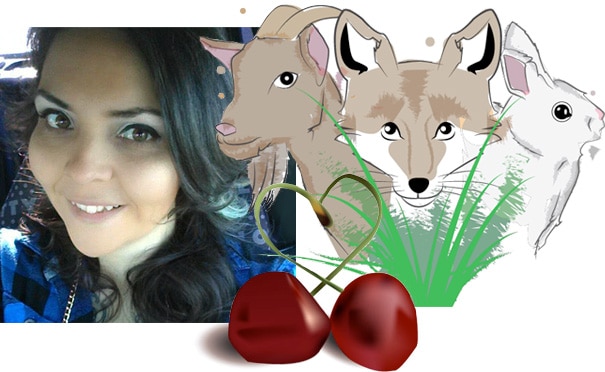 Patricia Pratt
Merced, California
Digital Arts Certificate
Our featured student for March is Digital Arts Certificate student Patricia Pratt from California. In addition to raising a family, Patricia has three jobs: She works in local government in a training/marketing role, as a tattoo artist, and as a mural painter. So far Patricia is loving the flexibility of online education. We're inspired by her dedication to being a positive role model and also by her long term goal of getting involved in arts outreach in the community.
Q: What motivated you to pursue a certificate in Digital Arts?
I began painting at an early age and was taught by my father who was a sign painter, pinstriper, and airbrush artist. A career in the arts field has always felt natural. I ended up in the public sector working for the Merced County Human Services. The environment I work in highly encourages both creativity and personal and professional growth.
The Digital Arts program was the perfect opportunity to enhance my skills as a graphic designer and creative influence within the agency. As a part of the Staff Development team, my job is to design and produce training materials and external marketing for our clients. I was motivated to pursue the Digital Arts program because of the diversity of the course work. I have the ability to work by hand through illustration, with Adobe software, and with basics of color theory. All of the courses offered have allowed me growth in all aspects of my artwork.
Q: Why did you choose to study online at Sessions College?
I chose to study online at Sessions College due to my current workload as a Graphic Designer for the county and Tattoo Artist at the Electric Needle Room. I also co-own a custom mural and design business called Mariposa Art Company. Sessions College allows me to be flexible in my study and activity time while juggling three jobs.
Q: What's the most fun or enjoyable project you've worked on?
I really enjoyed the Photoshop classes. Previously I had used Photoshop for resizing and applying basic filters. Once I got the basics down I now incorporate my Photoshop skills with illustrator and my projects have a more unique and personalized feeling. The projects given during the Photoshop course gave me ideas and skills that I continue to use in my current presentations. My favorite project was the "multiplicity" project. Editing the five photos and making sure light and shadows stayed consistent was a huge eye opener.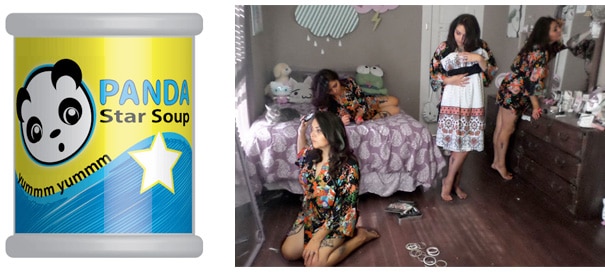 Q: How do you manage program deadlines alongside your work, family, or other commitments?
I've got this wonderful program installed on my computer which helps me keep all of my deadlines, it's called Microsoft Outlook Calendar. Seriously, my calendar is my best friend. Between juggling work, school, projects, and my children I have to keep a running to do-list and set up reminders on due dates.
There are times that my children get out their easels and draw alongside my while I do my drawing courses. I also study while my children work on their homework at the table. I believe that them seeing their mother pursue a higher education will encourage them to pursue their own goals.
Q: What is the biggest difference you've seen in your work so far?
I think the biggest difference that I have seen so far in my work is the attention to detail. After taking the color theory and drawing courses I started giving more detail to highlights and contrast in my work. This has helped with my painting and tattoo work as well. Being able to catch a reflection or the way the shadow is falling is very important.
Taking the time to learn the proper way to use programs has also been helpful, it allows me to be more speedy in my techniques. I can better address and plan my execution now that I know how to navigate the programs.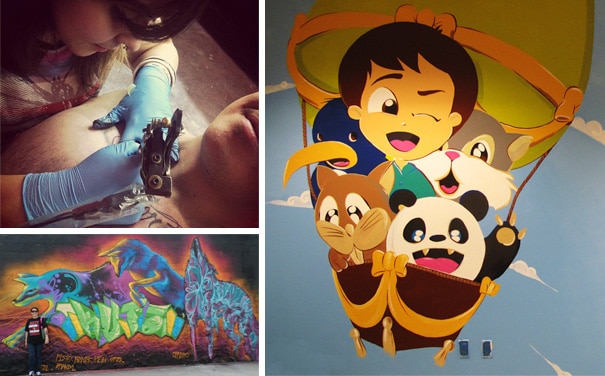 Q: Describe your goals on graduating from the program.
Upon graduating from the program, I would like to enroll in the bridge program and complete an Associate degree. My ultimate goal is to use my knowledge in both the arts and business field to run a non-profit arts company geared towards children and my local community. Artists are creators and inventors, it is important that we offer these services to our youth. The more I can learn, the more I can offer in return.
Visit sessions.edu for more information on Online Certificate Programs at Sessions College. Make sure you request our latest catalog and check out Vocational Program Admissions. 

Sessions Staff is a restless soul who loves to share Campus News stories with current and prospective students.