Sessions College Recommended by WebDesignerDepot.com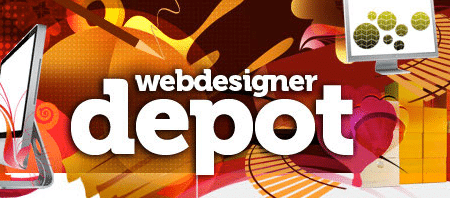 Once in while, it's nice to get recognition from within the design industry. That's why we were delighted when design resources blog Webdesignerdepot.com, a sister blog to the awesome Smashing Magazine, last week named Sessions College as the #1 resource in an article on "9 great resources for keeping your [Web design] skills fresh."
The article, which you can read here, identified a number of excellent online resources for learning or updating your design skills on the Web, including Lynda.com, the O'Reilly School of Technology, the JQuery Web site, W3C schools, and more.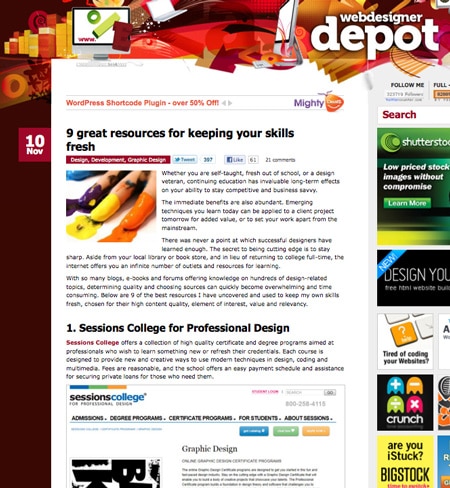 Sessions College was the only accredited school referenced in the article, and we are honored to have the Sessions College Web design certificate and Web design degree programs receive this commendation from the professional Web designers who edit webdesignerdepot.com:
Sessions College offers a collection of high quality certificate and degree programs aimed at professionals who wish to learn something new or refresh their credentials. Each course is designed to provide new and creative ways to use modern techniques in design, coding and multimedia. Fees are reasonable, and the school offers an easy payment schedule and assistance for securing private loans for those who need them.
Do you know of a magazine or blog that should be writing about Sessions College? You too can get the word out. Reply to this post to give our editors yours ideas or write to us with your suggestions on sites that should feature Sessions College.

Sessions Staff is a restless soul who loves to share Campus News stories with current and prospective students.