Sessions College Student Featured in GD USA Magazine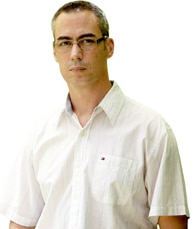 Sessions College degree program student Jason Maclean was featured in January 2011 edition of GD USA magazine. GD USA magazine is a print and Web industry magazine for professional designers that has been in circulation since 1963. Jason a graphic design major in the Sessions College Graphic Design Associate Degree program. Jason is a photographer and Web designer who migrated into design after a early career as a pyrotechnician and sound technician. He entered the degree program in May 2010 with a goal of broadening and deepening his graphic design skills for his long-term career goals.
Inclusion in the annual feature (which you can view on the Web on this page) is a tribute to Jason's creative ability and academic achievement in the degree program. The magazine is well-known for its creative awards and its "people to watch" feature – even tracking past people to watch on a hall of fame page. We're looking forward to tracking Jason's progress in 5-10 years on that page!
The magazine article, which features students from RISD, SVA, SCAD, among other schools, is also a timely reminder that Sessions College is becoming increasingly respected not only in online education but also in the design industry. Our thanks for GD USA for the honor and also to Jason for participating.

Sessions Staff is a restless soul who loves to share Campus News stories with current and prospective students.

Request Information
We'll gladly send you info on our online programs.