Multi Tasker Enjoys Structure, Flexibility, and Inspiration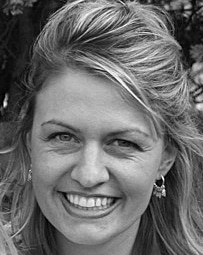 Heather Baden
Marketing Design
Marketing Design Certificate
A welcome addition to the 2014-15 Student Ambassador team was an ad industry veteran and mom of three Heather Baden. Having put aside her artistic talents as younger professional, Heather was determined to explore her creativity in a second career. So far in her Sessions College certificate program, she's enjoying the combination of structure, flexibility, and inspiration as she pursues her design ambitions.

What motivated you to enroll in a Marketing Design certificate program?
I live in Mequon, Wisconsin (a northern suburb of Milwaukee) with my husband and my three daughters, Grace, Claire and Kate. I'm 42, a college graduate from Drake University, Iowa, and an avid gardener and cook. Graphic design has been a passion of mine since my earliest memories. I have always delighted in everything and anything related to art.
I won my first art contest in 1st grade, a grand prize giant stuffed animal! I was hooked ever since.
Over the years I was always finding ways to incorporate beautiful art into my everyday life. I designed my own calendars, notecards, stationary, journals, stamps, and more. I've studied calligraphy and watercoloring over the years and in the back of my mind, I always hoped my design skills could someday become my career. I adore the idea that your passion can also be your profession.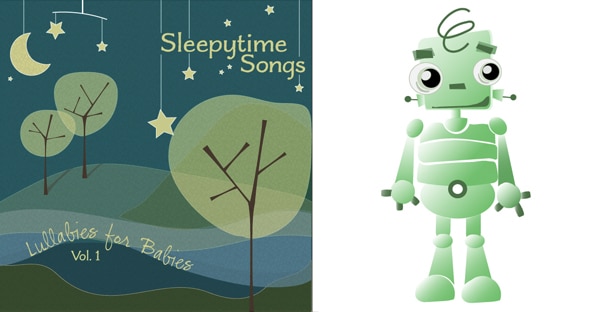 What's your educational background and how did that influence your career?
Instead of focusing on graphic design, I started my career on a different track: I chose an advertising degree. I loved (and still do) the sociology and psychology behind strong marketing campaigns. Determining the marketing objective, analyzing the target audience, researching the current market landscape and forecasting future trends was fascinating to me.
After college, I worked at prominent advertising agencies in Minneapolis and Milwaukee. My portfolio of clients ranged from Northwest Airlines, Camp Snoopy (in the Mall of America), United States Broadcasting (USB), Rolodex, Sharpie, and Reddi-Whip.
I started out as an Assistant Account Executive but within a few years I advanced to Senior Account Manager. I learned the skills to interpret my client's needs, strategize solutions, and conceptualize the final campaign. But unlike the art directors and copywriters I worked with, I wasn't contributing through my design skills. And as the years went on, I felt unsettled in my role as only a liaison between the client and the creative team.
What did you choose to study online at Sessions College?
Before I could move to the creative side of advertising, I chose to stay home and care for my new, growing family. I had three daughters over a 9-year span and loved having the opportunity to put my career on hold and be a stay-at-home mom. But now that my littlest one has started school full days, I want to pursue my design ambitions!
I knew I needed to learn the latest versions of Adobe software before I would have any chance of re-entering the workplace. I looked at several art and design schools locally, but knew I would need greater flexibility to complete my studies.

I found Sessions College to be the perfect fit. I could read lectures from my iPad, brainstorm creative ideas while carpooling my girls and practice the software techniques on my computer day or night. I had no delusions that without having some accountability for my assignments, I would most likely dawdle until the end of time. The deadlines, instructor's feedback and seeing fellow student's work aided my determination to succeed.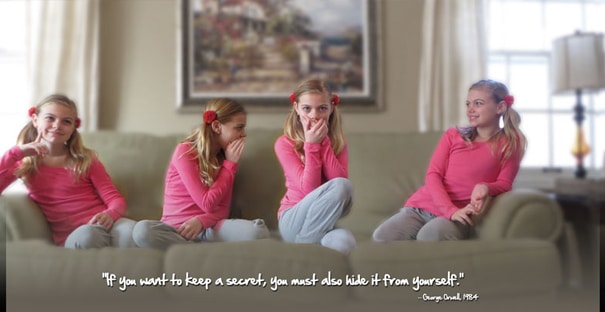 What is the biggest difference in your work so far?
The most significant difference I have found since starting my courses at Sessions is the speed in which I implement my ideas from paper to digital form.  By learning the Adobe design software, I can now move from the rough sketching phase to the polished, digital design stage with ease and rapidity.  This new knowledge also allows me to devote more energy towards developing solid, foundational design skills.
Another benefit I have experienced is the design critique process.  It is a huge educational opportunity for me to receive honest and respectful evaluations of my work from experienced design instructors. I've gained a healthy perspective in knowing that my work is critiqued on its own merit and not evaluated by my own personal bias.  It is definitely making me a stronger and more confident designer.
What are your goals on completion of the program?
As I near completion of my Professional Certificate Program in Marketing Design, I want to continue taking courses in Web Design, Advanced Typography, InDesign and so much more. I love it all. And I look to Sessions to take the mystery out of the business of design. I need to learn how to create a portfolio, network among art and design sites, understand licensing, publishing, contracts and salaries. My dream of becoming a profitable design artist is much closer to reality thanks to Sessions College.
Visit sessions.edu for more information on Online Certificate Programs at Sessions College. Make sure you request our latest catalog and check out Vocational Program Admissions. 

Sessions Staff is a restless soul who loves to share Campus News stories with current and prospective students.

Request Information
We'll gladly send you info on our online programs.