A Food Scientist Drawn to Web Design as a Career Change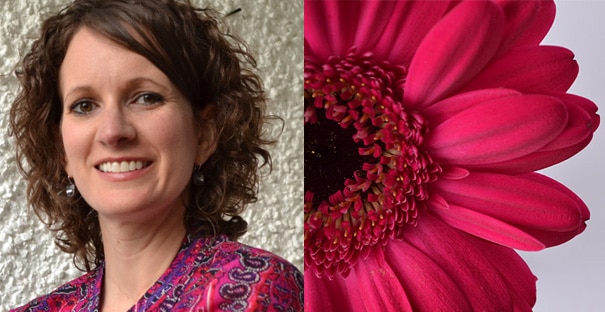 Jessica Childs
Associate Degree in Web Design
Web Design Degree
To our 2014-15 Student Ambassador team, we welcome creative career changer and New Zealand transplant Jessica Childs. Jessica is a trained scientist who had specialized in food science for many years. At a juncture in her career, Jessica felt drawn to creative pursuits she'd enjoyed throughout her life, and decided to train as a Web designer. Now approaching the final semester of her Associate degree, Jessica appreciates the strong foundation in art/design studies that she has gained in her program.
Q: Jessica, you are a trained scientist now earning a degree in the visual arts. Can you talk about the life change that led to you to enroll in a visual arts program?
As I progressed in the field of science that I studied, I found that the work was becoming more and more geared toward planning, writing, and reporting results. I wasn't getting any dose of creativity in my day to day job. What I did find was that I would be really excited about going to work when I had to design a presentation that clearly and succinctly showed my results. I spent so much time on making my slides look really great and it didn't really occur to me that I could be doing that kind of work more often than not.
I also found that as I progressed in my career, the job opportunities were becoming less and less as I was becoming very niche in my skill. There was a real lack of flexibility and maneuverability and I really craved that. I could see there were myriad options going forward in a creative career and that was one of the final selling points for me.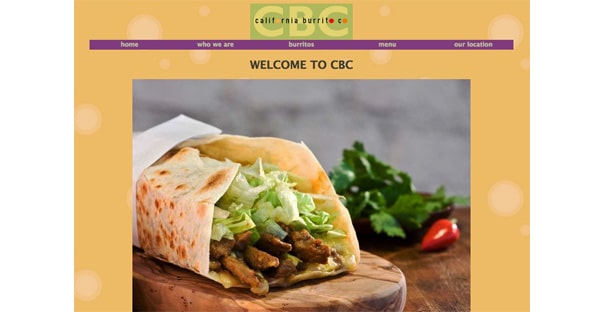 Q: What inspired you to study Web Design?
I really love to build things and I always have. My art projects in high school were usually the 3D variety and I wondered how could I translate that desire to build great things into a flexible career. That is when I settled upon Web Design. I loved the creative problem solving aspect as well as the fact that you can build it from the ground up. I love the combination of creative and logic and I thought it would be a great fit for me.
Q: Why did you choose to study online at Sessions College?
I did a lot of research before I settled on Sessions. I read everything I could get my hands on to understand what I needed to learn and what skills would make me attractive to potential employers. I reviewed a lot of programs that were online and in classroom. I settled upon online as I thought it would be best to keep my job as I studied.
Sessions had a great mix of theoretical design courses, software training as well as a variety of coding courses. I felt this was the best fit for me. I was also impressed that they had a drawing class in the program which showed me that they were serious about delivering the fundamentals to their students and I really wanted a strong fundamental foundation.
Q: What's most challenging and most fun about your program?
I find the most challenging part not really being able to connect with other students as I would like to. The nature of the classes is such that some students are there one semester and not the next, so you don't have that camaraderie that you might have if you were in a classroom seeing the same faces over and over.
The most fun part of the program is the projects that I get to create. It is so much fun to be given a brief and then turn it into something real and then to see how other students interpret that same brief. There have been such a wide range of projects and I feel like I have grown so much in the time that I have been studying. I am doing things that I never thought I would ever be able to do! It is really amazing!
Q: What role has instructor feedback and student feedback played in your learning process?
I take the instructor feedback very seriously. The comments are always thoughtful and a great way to push myself past my limits to make me even better. It has helped me to look at my own work with a critical eye and find the parts that need attention. I think the instructors do a great job of guiding us and providing thought provoking commentary to our work.
Where do you see yourself applying your skills once you graduate?
I hope to find a job as a Web Designer in a small company where I can really be mentored and hone my skills more and more. I haven't yet decided if working for myself is the right path for me, but I have been toying with this idea as well. I am really excited to where this new path leads!
Visit sessions.edu for more information on Degree Programs and Undergraduate Certificates at Sessions College. Make sure you request our latest catalog and check out Degree and Undergraduate Certificate admissions.

Sessions Staff is a restless soul who loves to share Campus News stories with current and prospective students.