National Parks Pro Moves Indoors to Train as a Designer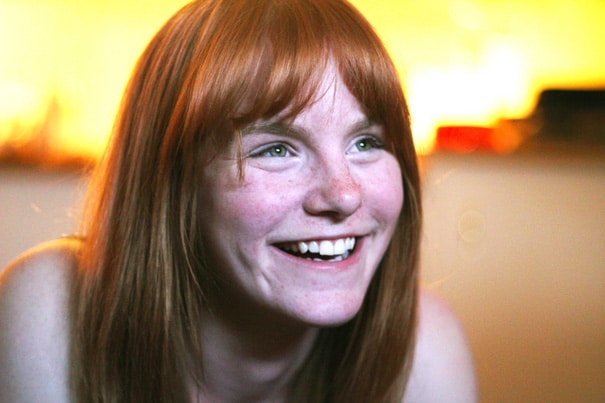 Cate Reynolds
Waterton Park, Alberta
Graphic Design Certificate
Our featured student for June is Canadian Cate Reynolds, who migrated from a parks and heritage role to the great indoors—as a designer. Helping Cate in her career transition was an education-focused employer who understands the value of "going back to school" and the importance of having a talented designer on staff! As she works through the program Cate is finding her work become more professional, the result of a more research-based approach to her projects. 
What motivated you to pursue an Advanced Certificate in Graphic Design?
I always seemed to be on the periphery of art when I was in high school. I was interested, and very much wanted to take more than just the most basic of classes, but the science options always seemed more exciting. So, I practiced my creative leanings as a hobby on the side and chose to pursue the equally exciting calling of working outdoors.
I completed my Bachelors of Applied Science in Ecotourism and Outdoor Leadership from Medicine Hat College and have worked for several different (and wonderful) organizations since. During the final work term for my degree program, I was offered a job with Parks Canada—sort of the Holy Grail of opportunities in the industry—as a nature and heritage interpreter. As an interpreter, I was able to really stretch my creative wings, and found that I was able to use my 'hobby' to great result. When an opportunity came to move into a more permanent (and more design-based) position, I jumped at it.
It was then that I realized what I had missed out on in high school! I knew I needed a more solid background than I could get on my own if I wanted to do my new job and work projects justice. The best part is that my employer also saw the benefit of my "going back to school," and is fully supporting my education. I knew that to truly make this a worthwhile effort on my part, and to further the benefits, I would need to learn as much as possible about the programs that were about to become my daily bread and butter.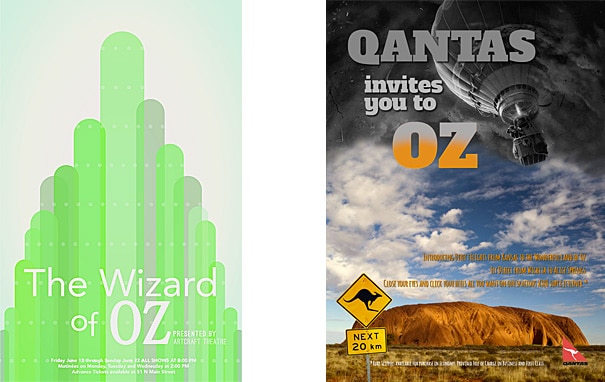 Why did you choose to study online at Sessions College?
I wanted to be able to stay in Waterton and continue to work, so that immediately led me to look at online options and distance learning programs. I did a great deal of research on programs, both in Canada and abroad, and found a broad range of offerings. I sorted through several different options, making many pros and cons lists, comparing course work and program formats along with timelines and cost.
I also looked at the student work and profiles of any school that had them available. Seeing the caliber of work, and reading the profiles of past students, made me feel like Sessions was really the place to be. The flexibility to complete assignments at my own pace was a fantastic benefit, the instructor and advisor support that was promised made me confident that I would never need to feel lost, and the course work and assignments seemed to offer just the right amount of challenge.
I felt a bit like Goldilocks—not to hard, not too easy, Sessions was just right!
What's the most fun or enjoyable project you've worked on?
I'm sure if you went back and read through all of my dropbox submissions, most of them would say, "I really enjoyed this exercise!" Each new lesson and exercise holds a new challenge, and I'm a girl who loves a challenge!
If I had to choose one (or two or three) I would say I was most proud of my magazine covers and spreads from the Graphic Design I course. I tend to work in multiples, especially if I'm having trouble choosing from a selection of content that I've collected. For that particular project, I couldn't choose between two different covers and spreads, so I submitted both. I love how different each of them are, and how clean and polished they turned out. I never imagined that I would have been able to produce such exciting pieces, and enjoyed creating them very much.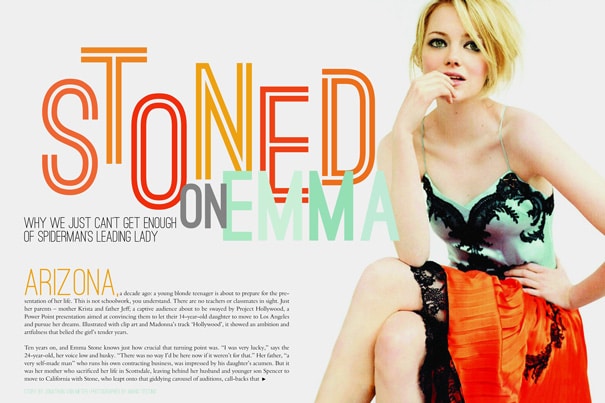 I also really loved creating the digital magazine in the final lesson of the InDesign Basics course. Designing the spreads and cover and then adding interactive additions made me appreciate my digital magazine subscriptions so much more. The amount of work that goes into a project like that is immense! I particularly liked being able to upload the finished product onto my iPad, and view it just like any other digital magazine.
Not for the first time, my work felt real and professional, and it was then that I could really see a possible future for myself in graphic design.
How do you manage program deadlines alongside your work, family, or other commitments?
I can't express how lucky I am to have the support of my employer (and of course the love and encouragement my fiancé) during this program. I knew going into this program that I would need to make it a priority if I wanted to succeed and get the most out of the experience. I have one full day each week to fully commit to working on school projects, and had several months off at the very beginning of my certificate that allowed me to really get a head start on the first few courses.
Once I was into the swing of things, I was able to set aside a few hours in the evenings after work to dedicate to homework. I found that making a schedule really helped, even if I didn't always manage to keep to it (sometimes life happens and you just have to roll with it), I would feel responsible to make the time up.
It was important to me to still be able to spend time with my family and friends, and have time to relax, de-stress, and get outside as well. I've found balancing all three as equally as possibly has served me well, and helped to keep me on track with my assignments and to stay excited about each new lesson and project.
What is the biggest difference you've seen in your work so far?
I think my projects are starting to look more professional, and convey a sense of who I am as a designer. I've always been a bit compulsive in terms of keeping things clean, organized and looking well put together—the curse of having younger twin sisters to mess up my toys I suppose! However, since learning more about the background, history and research involved in great design, I feel like my own understanding of the concepts I was unknowingly using beforehand has greatly enhanced my work.
Knowing that something looks good and meets the client's needs is one thing; understanding why it looks good, how it meets those needs and that it's supported by research and understanding makes is a great thing—and makes for great work! I'm finding myself asking more questions, delving deeper into each project brief (for school and work) and actually getting excited about doing research, something I'd sworn off since my first degree.
I've also noticed that I'm more likely to take the time to try out several different options (particularly when it comes to layout) and see which one I like best before continuing on to the next step of the project. I've actually gotten the drop-box stage with several assignments in this fashion, and being unable to choose, submitted several different options to my instructors. I used to just think of one way to approach a project, and then only change my mind about it if it didn't quite work. Now, I knowingly approach projects from different angles right at the beginning, and follow through with the best-suited options as they become clear.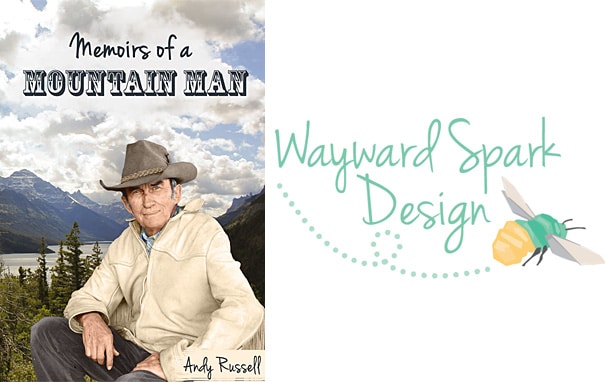 Describe your goals on graduating from the program.
I'm very excited to complete my certificate and be able to officially say, "I'm a Graphic Designer" (even though that's kind of already part of my job). I've already been able to use almost all of my skills in my current position, and am looking forward to being able to be the 'in-house' go-to-person for my colleague's design needs. There are a lot of new projects in my future once I've completed this course, and I'm excited to get a chance to work on them myself instead of looking for people to contract out the work to!
I've never really thought about starting my own company, but love the idea of getting to work creatively and collaboratively with like-minded people on special projects, or more long-term as part of a design-collective. Of course, taking "on-the-side" design projects is an exciting opportunity, and with todays busy on-line design world, completely possible from anywhere with an Internet connection. It seems like the opportunities are out there, and I think once I've completed my certificate, I'll be eager to keep working on the occasional side project and getting the chance to build and expand my portfolio outside of my regular work. I'm considering the future with an open mind, and cannot wait to see where this inspiring new path will lead me.
Visit sessions.edu for more information on Online Certificate Programs at Sessions College. Make sure you request our latest catalog and check out Vocational Program Admissions. 

Sessions Staff is a restless soul who loves to share Campus News stories with current and prospective students.

Request Information
We'll gladly send you info on our online programs.