Scratching the Creative Itch and Gaining a Formal Training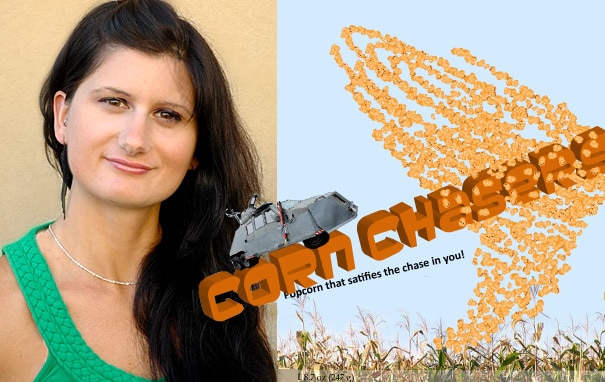 Shay Mossing
Minden, Nevada
Associate Degree in Graphic Design
Our featured student for August is Shay Mossing, a recent transplant to Nevada who decided to scratch that creative itch and pursue a formal training in design. Shay enjoys seeing projects come to fruition and the process of editing and improving her work. Her biggest breakthrough has been in the ability to research different kinds of client projects, something she has been able to apply in both her professional work and her volunteer projects.
What motivated you to pursue an Associate of Occupational Studies Degree in 
Graphic Design?
I have always been fascinated by the arts and those who work in any field associated with it. I have been drawing since I could pick up a pencil, with my greatest talent in Arabesque-style design. My school did not have a strong art program which hindered my potential, but I never gave up the idea of developing as an artist entirely.
Growing up without computers or a cell phone also made me appreciate the wonders of technology more than those who might take it for granted today. Circumstances limited my ability to pursue a degree, so I spent several weekends and whenever I could at West Valley College in California, studying general computer courses as well as Adobe Software programs such as Illustrator and Photoshop.
I volunteered at a computer training center in exchange for classes to further my education in this direction. Seeing that my interest only grew the more I studied, I knew that a degree in Graphic Design was what I really wanted. When the opportunity finally came knocking for me to pursue school full time, I took it!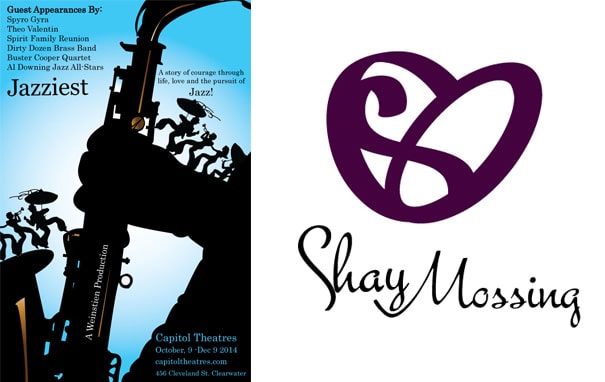 Why did you choose to study online at Sessions College?
I had just moved to Nevada and was unsatisfied with the schools available in my area, both financially and otherwise. This brought my attention to online programs and I remembered a conversation which took place several months prior with an old coworker. He told me about his studies with Sessions College for Professional Design which sounded intriguing. When I reviewed the Associate of Occupational Studies in Graphic Design program, it felt like the right fit and seemed very appealing to me.
A key benefit that I noticed in studying online versus in a classroom, is that it is the perfect platform to learn a career that will require the ability to independently deal with any hiccups (hardware/software issues or otherwise) along the way without the assistance of a teacher standing right next to you.
What's the most fun or enjoyable project you've worked on?
Throughout the projects that I have created with this degree, I discovered that my favorite phase of a design is towards the end where the fine tuning takes place. With Graphic Design I, I was able to take all that I have learned thus far and do exactly that…fine tune and play with it, which I really enjoyed.
This was the first time where I felt closer to saying "I got this" rather than "I have no idea what I'm going to do with this" with each project. In particular, when I finished the "Olivio" Olive oil package design, I felt like I had arrived as a designer. It felt more real to see my design on an actual product rather than just in digital form.
Designing my Interactive eMagazine in InDesign was what I thoroughly enjoyed. I used several pictures and a video from my road trip traveling back home to Florida from Nevada and used them to create a "Vacation" Road Trip Edition. The concept and production of the design came together so effortlessly that I could scarcely believe that I had created it.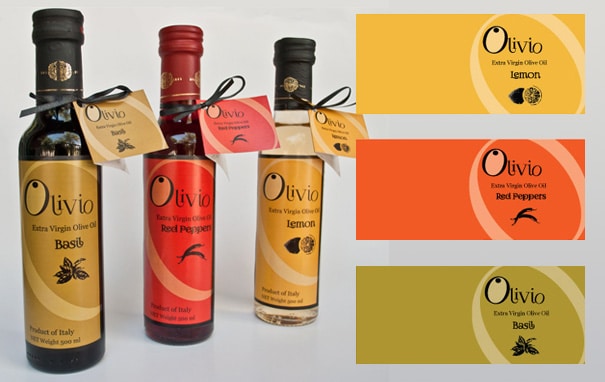 How do you manage program deadlines alongside your work, family, or other 
commitments?
My school became my number one priority. If I needed to stay up late to finish a project or to study extra on the weekends, I would. If I got stuck and really couldn't understand something, I would find someone who did. If I had plans to go somewhere with my family, I would bring along my ipad and study on the way. Being able to see myself get closer and closer to something that I have always wanted is all the motivation I need.
What is the biggest difference you've seen in your work so far?
There are several changes that I have seen in my work, but one sticks out the most. My scope of creating was very limited to my own experiences and talent. This program really opened up my ability to research, discover and see inspiration all around me. I was able to use what I learned to develop designs that sync well with the needs and wants of others while maintaining my own personal touch and originality.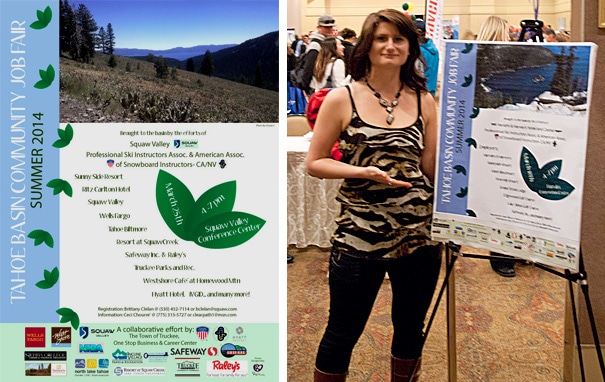 Describe your goals on graduating from the program.
My newfound skills have allowed me to launch my new business, which has allowed me to utilize my abilities to create all of the promotional and marketing tools needed for a successful business. My goal is to see my company succeed by using all that I take away from this degree.
Last year I volunteered my design skills to a great cause by creating posters for the North and South Lake Tahoe Job fairs. This had the effect of pulling in approximately 300 and 900 people respectively, seeking jobs in my community. Attending the event and seeing what I had contributed to, made me feel like I was a part of something greater than myself. I want to continue to build off of the foundation that this degree has taught me, not only for my own benefit but for those around me and continue to volunteer what I know for a worthy cause.
Visit sessions.edu for more information on Degree Programs and Undergraduate Certificates at Sessions College. Make sure you request our latest catalog and check out Degree and Undergraduate Certificate admissions.

Sessions Staff is a restless soul who loves to share Campus News stories with current and prospective students.

Request Information
We'll gladly send you info on our online programs.