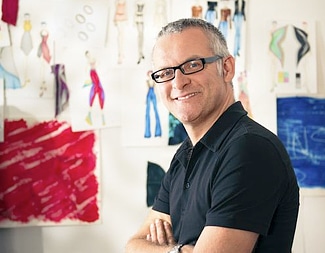 Fashion designers turn their artistry into apparel.
Fashion Designers: Conjuring up the clothes we wear
Q: WHAT DOES A FASHION DESIGNER DO?
Fashion designers need to be able to develop concepts for clothing. They must have a feel for textiles and an understanding of sewing and production methods.They need to be able to translate ideas into sketches of people wearing clothes—and often, to translate these drawings into digital form using Adobe Illustrator.
In the marketing of fashion, image is everything, and so an expertise in photography and Adobe Photoshop (for that perfect look) are in demand. Communication and teamwork skills are also key, so you can work smoothly with colleagues and clients.
Fashion trends change constantly, and so the ability to anticipate and accommodate changing trends is a must. The fashion industry is also notorious for long hours and a demanding, often low-paid work environment for people starting out (See the 2006 film The Devil Wears Prada). Expect constant changes and perfectionistic bosses to go along with the glamour and parties.
Q: WHERE CAN I RESEARCH JOBS?
Most fashion designers around the world work in large cities. According to the Bureau of Labor Statistics, nearly 71% of salaried fashion designers in the U.S. worked in New York or California in 2018.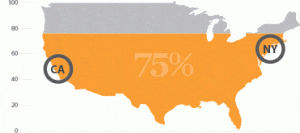 There are many great online resources for your fashion design job search. In addition to the resources listed on our Job Boards page, some viable resources include Indeed.com, Fashion.net, and Fashionista.com.
Q: WHAT ARE THE CAREER AND SALARY EXPECTATIONS?
$72,720 – The 2018 median salary for Fashion Designers (U.S. Bureau of Labor Statistics)
For professional fashion designers, career paths are varied. The majority of designers work full-time in wholesale or manufacturing as "in-house designers," though 19% are self-employed. Self-employed designers may sell their designs to large companies or run their own independent businesses. Fashion designers also work in the performing arts with theater or dance companies, creating costumes for artistic performances.
Starting salaries in fashion design are typically low, with internship a common route to a job. According to Salary.com, the median annual salary for a fashion designer in the United States in April of 2019 was $49,483. (The U.S. Bureau of Labor Statistics lists the 2018 median salary for a fashion designer at $72,720.)
Due to the increasing globalization of the industry, the Federal Occupational Outlook Handbook predicts that overall employment for fashion designers will decline by 3 percent from 2016 to 2026. Skill and individuality will continue to be rewarded in the industry.
Q: HOW DO I GET STARTED?
Our advice for beginners: Learn to draw, and in particular study life or figure drawing. Learn to sew and take a survey class in textiles. Take apart old clothes to find out how they are made. Compile a scrapbook of fashion clippings and collect the biographies of famous designers. Get some work experience in retail fashion and go to fashion events.
If you're serious about a career, getting a formal education by earning a degree or certificate in fashion design is generally essential to getting started. A fashion design program at an accredited school can provide hands-on experience of manufacturing and textiles in addition to giving you art training and access to fashion industry veterans.
At the end of any program, you are looking to graduate with a strong portfolio that showcases your creativity, style, and technical understanding of production methods.
Sample Job Description
Do you have what it takes? Here is a typical entry-level job description for a fashion designer:
Fashion Designer
Less is More Clothing – Los Angeles, CA
Job Description: Seeking a self-motivated, success-oriented designer for a growing fashion company. We are an underwear and sleepwear design company looking for an eager, talented and hard working individual to join our team. This is a great opportunity to grow your design skills interacting with two experienced designers. We are a small company looking for someone with positive attitude and a creative spark who will bring something new to the table each day.
Learn more
Qualifications:
Fashion illustration and flat sketching skills
Adobe Illustrator and Photoshop knowledge
Knowledge of fabrics, construction, and trim
Well versed in silhouettes, fabrication, color use, and sewing techniques
Strong design and conceptual skills
Ability to research fashion trends
Excellent verbal and written communication skills
Detail oriented, works well independently and in fast-paced team environment.
Microsoft Office skills: Excel and Microsoft Word
RELATED JOBS: Clothing Designer, Technical Designer