Illustrators make ideas accessible by representing the world through digital or traditional drawing.
Design Career Guide
Illustrator
Becoming a professional illustrator isn't just about having great drawing skills. To illustrate means to explain—literally, to shed light on a subject. To succeed, an illustrator must have the imagination to take an idea, a person, or character, and present it in an informative or engaging way.
With the emergence of digital media, the field of illustration is experiencing a resurgence, as original artwork and a human perspective are needed to balance the onslaught of computer-generated images.
View More Creative Jobs: Graphic Designer | Fashion Designer | Web Designer | Animator | Marketing Manager | Art Director | Multimedia Designer | UX/UI Designer | Photographer
Illustrators: Making concepts clear through your art
Q: WHAT DOES AN ILLUSTRATOR DO?
Illustrators
conceptualize and create original images for print publications and the Web. Some illustrators combine traditional art skills (like drawing and painting) with digital media, and some just work digitally.
Illustrators who work by hand should be familiar with and able to use drawing tablets and digital illustration software. Popular software programs for professional illustration include Adobe Illustrator, Adobe Photoshop, and CorelDRAW.
You'll need an eye for detail, a consistent style, and a willingness to share your work with others. Even if you're not working closely with other artists, you'll need to communicate your creative ideas to clients, publishers, and printers.
Q: WHERE CAN I RESEARCH JOBS?
According to the Bureau of Labor Statistics, California leads the nation in the reported employment of artists. However, since many illustrators can work independently or freelance, you don't have to be a Golden State native to join the party. Creative freelancing sites such as Upwork.com or Guru.com can be good places to start.
Q: WHAT ARE THE CAREER AND SALARY EXPECTATIONS?
ILLUSTRATOR SALARY: According to the U.S. Bureau of Labor Statistics, the 2018 median salary for Fine Artists (including Painters, Sculptors, and Illustrators) was $49,380.
Illustrators work in a variety of different job environments. Some illustrators work in the arts and entertainment industry, for game studios or film and animation studios like Valve, Pixar, and Disney. Other illustrators may focus on freelance work for print or digital publications, advertisements, or children's books. A quick look at the illustration category on Behance reveals the work of hundreds of talented artists. It's a great place to view trending styles in both digital and hand-drawn illustration.
The U.S. Bureau of Labor Statistics lists the 2018 median salary for Fine Artists (including Painters, Sculptors, and Illustrators) as $49,380. The Federal Occupational Outlook Handbook predicts that overall employment for craft and fine artists will grow by 6 percent from 2016 to 2026, which has shown sharp increases in recent years. They predict that demand for digitally savvy illustrators will increase as "media companies use more detailed images and backgrounds in their designs."
Q: HOW DO I GET STARTED?
If you're considering a career as an illustrator, it all starts with practice, and you should consider taking as many good art classes as you can stand. In New York City, even established artists keep their skills in shape by taking classes at the Art Students League. You want to be comfortable and fluid in the process of art-making and should consider taking on art projects for clients, as an illustrator ultimately makes art for others.
Ultimately, if you're serious about a career as an illustrator, you should consider a formal education that will help you develop skills and a body of work. Many illustrators are self-taught, but an Associate or Bachelor's degree in art, illustration, or a related field is useful for becoming familiar with professional standards. A strong portfolio is essential for professional work in the field.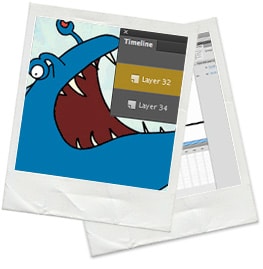 Sample Job Description
Do you have what it takes? Here is a typical entry-level job description for an illustrator:
Illustrator
Dinosaur Delectables – Wilton, CT
Job Description: Dinosaur Delectables, a leading children's toy company, is looking for a highly talented Illustrator to join their team. You should have excellent conceptual, design and development skills. Work experience in a children's market is preferable.
Learn more
Required skills
:
Superb ideation and conceptual skills.
Excellent sketching skills to quickly communicate ideas.
Ability to quickly create original characters and artwork in Illustrator.
Creative problem solving skills.
Must have superb drawing skills, strong attention to detail, and ability to follow manufacturing specs.
Advanced command of Adobe Suite: Illustrator, Photoshop and InDesign.
Ability to work in Mac or PC environments.
RELATED JOBS:  Graphic Illustrator, Storyboard Illustrator, Editorial Illustrator, Cartoonist, Concept Artist