10 Artistic Depictions of Autumn via Behance
No items found
| September 25, 2014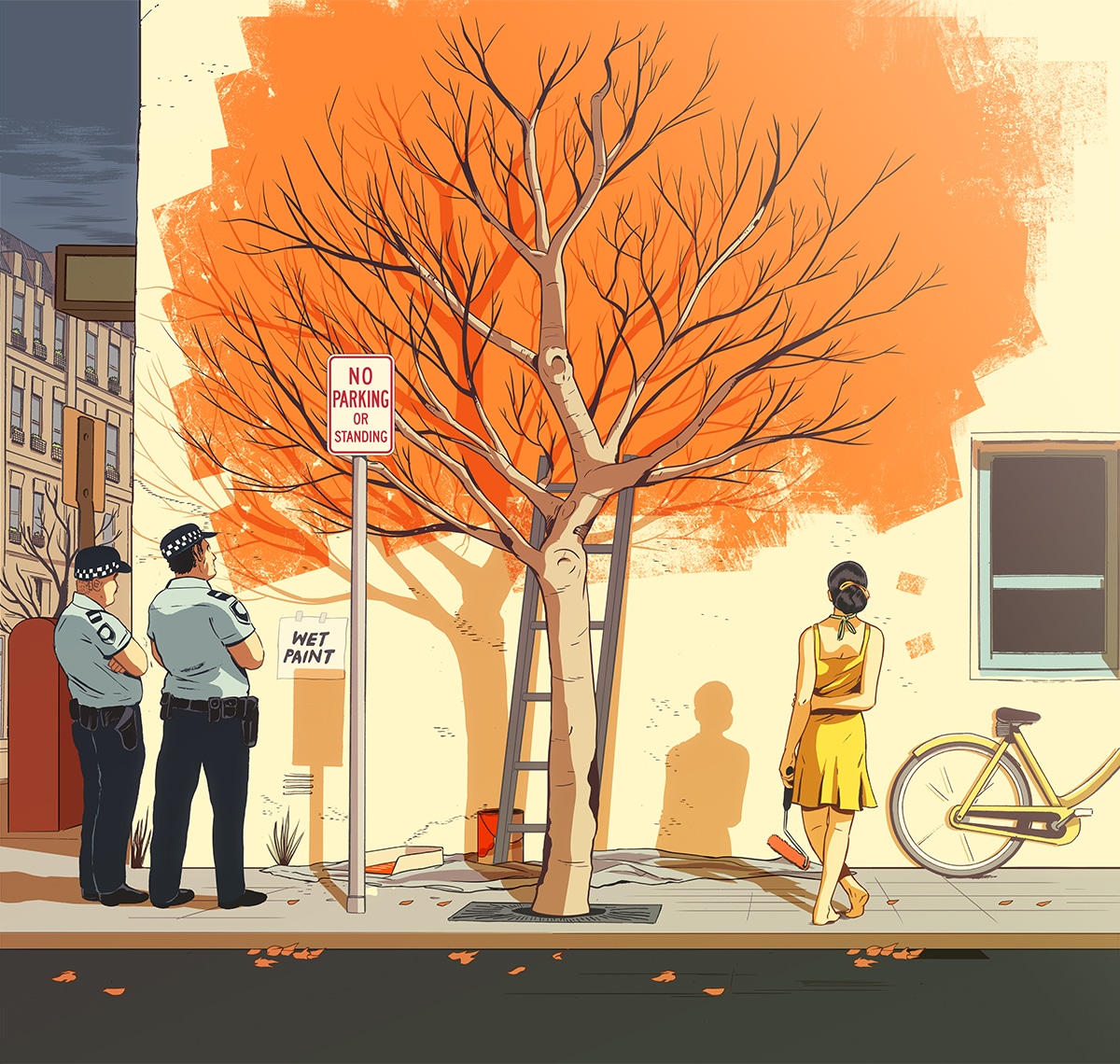 The days are getting shorter and colder, and the leaves are starting to turn. The following are 10 beautiful depictions of autumn via the talented artists of Behance. Prepare to be inspired—and don't forget to bring a sweater!
A Slice of Life (digital illustration by Rahul Parihar)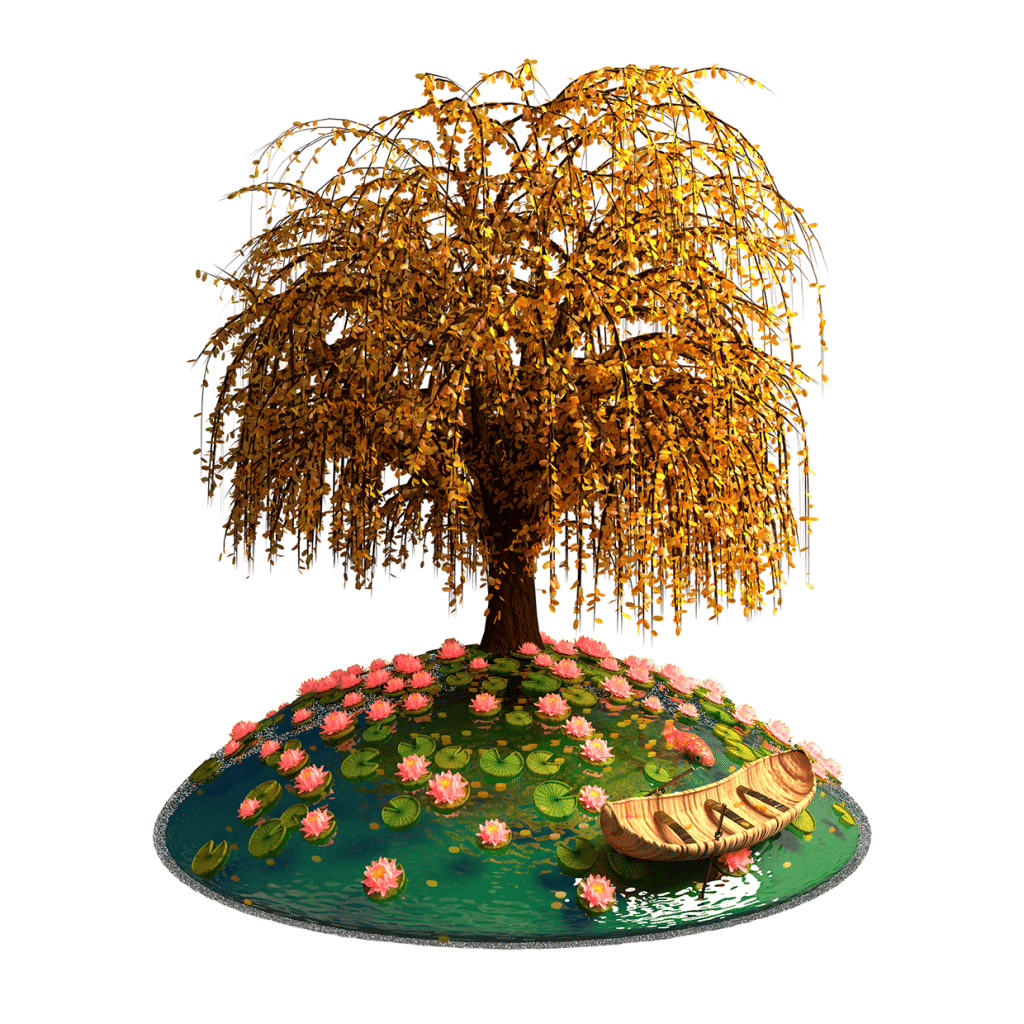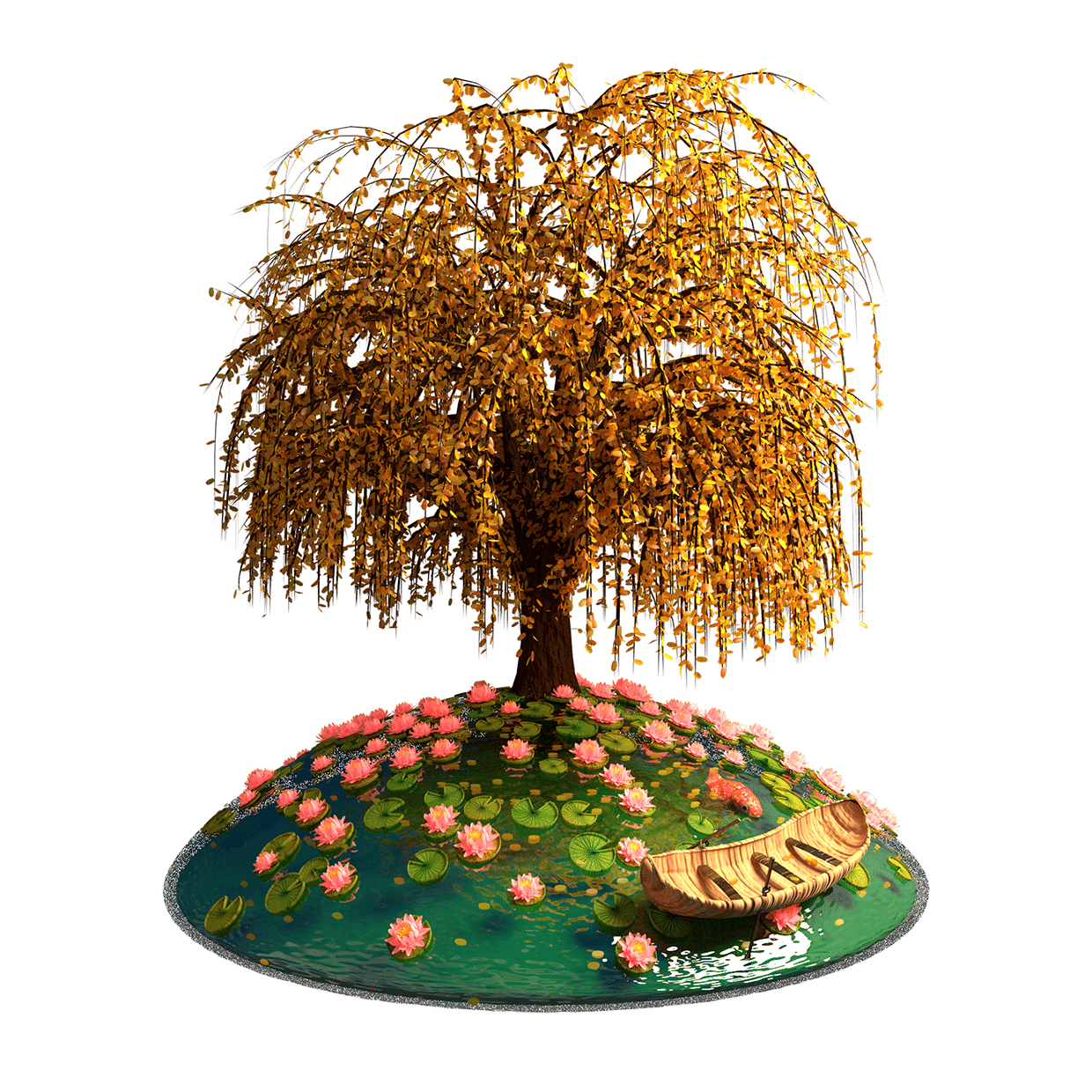 An isolated weeping willow sits in the middle of an idyllic island. The tree's leaves have begun to fall away, floating into the water below. The above piece feels quiet and solitary, but not lonely. It's like gazing into autumn from a snow globe.
Sotto le foglie (illustration by Alessio Sabbadini)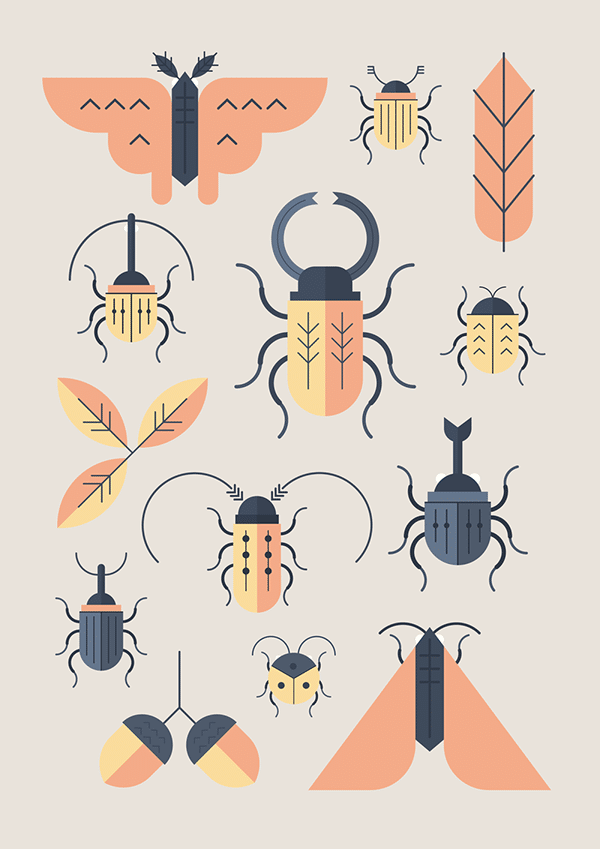 A lovely, minimalist take on fall. Autumnal insects and leaves are unified through their repeating shapes and colors. The warmth of the yellow and orange hues are offset by cool touches of black.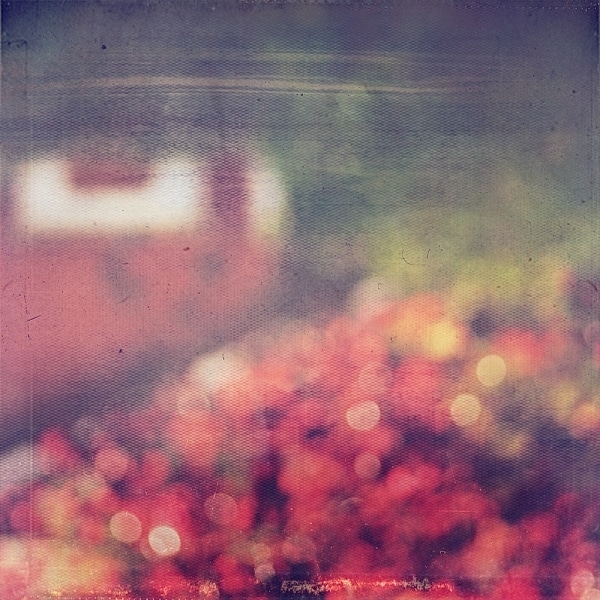 In the photo above, autumn is communicated primarily through color. The subject of the photo is obscured, but the signature hues are all there. Green in the background with a foreground of brilliant reds. The photo is hazy and out of focus, like forgotten memories of past Octobers.
Come to Visit Me (fabric collage by Olga Ezova-Denisova)

The hand-embroidered collage above reads "Come to Visit Me" in Russian. As a bonus piece, the artist has included an adorable animated gif of the collage in her portfolio.
Autumn Forever (illustration by Guy Shield)
In this wonderful autumn illustration, police officers stop to observe the work of a renegade artist, who has replaced the fallen foliage of a curbside tree with her own splash of orange. Is it art, anarchy, or all of the above?

After a good rain, an autumn walk in the woods will reveal a bounty of mushrooms. Artist Juli Puli celebrates the fungus among us in her illustration above. The pattern is also available for purchase through her page on Society6 as a tote bag, clock, and throw pillow.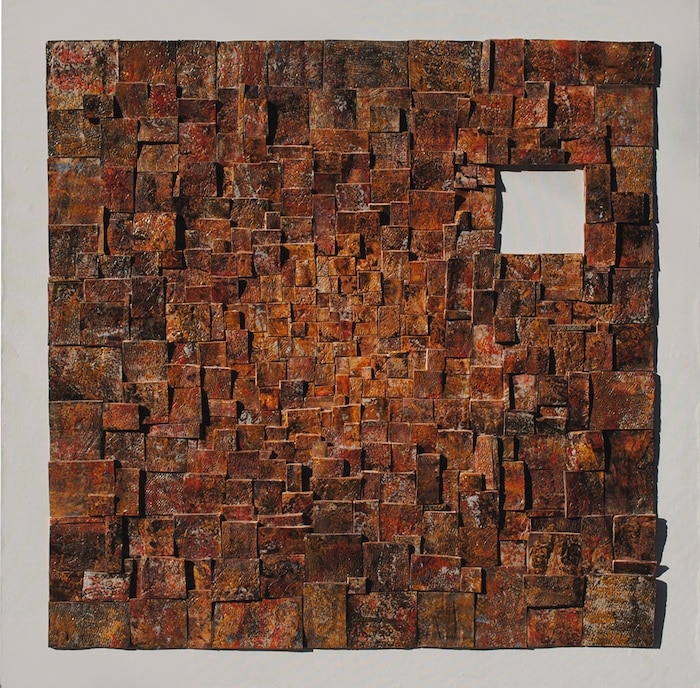 Artist Bogdan Tomashevskiy communicates the seasons through sculpture. He says: "This series of works shows the inevitable cycle of life." Spring is birth, summer – youth, autumn – senility, winter – finality. When spring returns, the cycle begins again.
November (illustration by Alessandra Psacharopulo)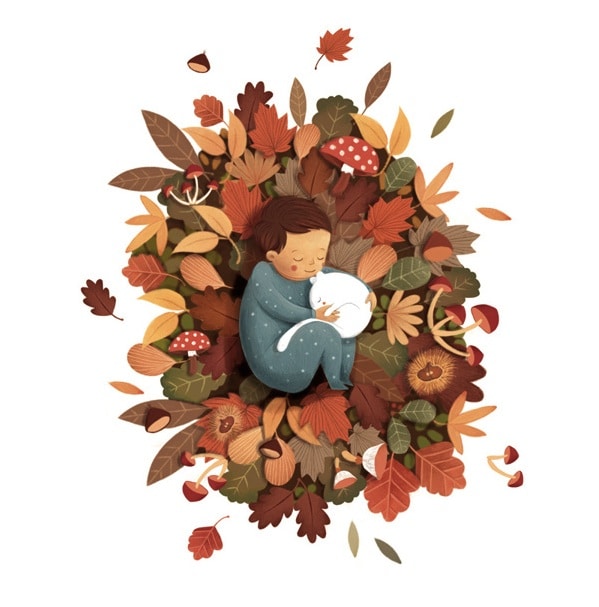 Created by artist Alessandra Psacharopulo, the above illustration reveals all the best parts of autumn: a bed of leaves, a cozy kitten, and the joy of snuggly pajamas. Psacharopulo created the piece for the Studio Armad'illo calendar 2014—for the month of November.
Autumn Leaves (illustration by Olga Chuykova)
A look through Russian artist Olga Chuykova's profile reveals a wealth of beautiful botanical illustrations. After browsing her process-oriented illustrations of autumn leaves, be sure to check out her lovely watercolor of a dainty dead rose.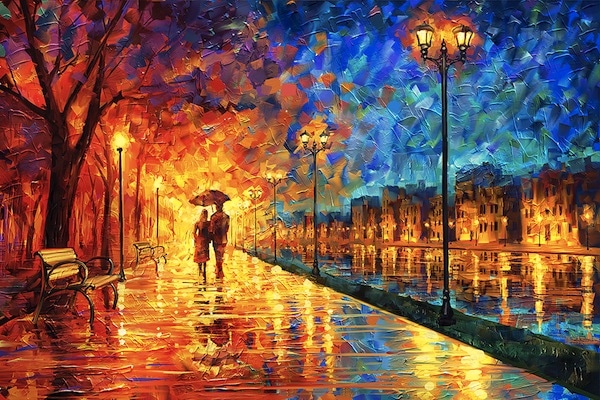 Inspired by painter Leonid Afremov, Lithuanian artist Gediminas Pranckevicius set out to create a similar piece of work. The result is a wonderful, saturated painting of a couple taking a stroll down an empty boulevard in an autumn evening rain. Ah, amore!
No items found