5 Simple Ways to Make More Money as a Designer in 2016
No items found
| November 20, 2015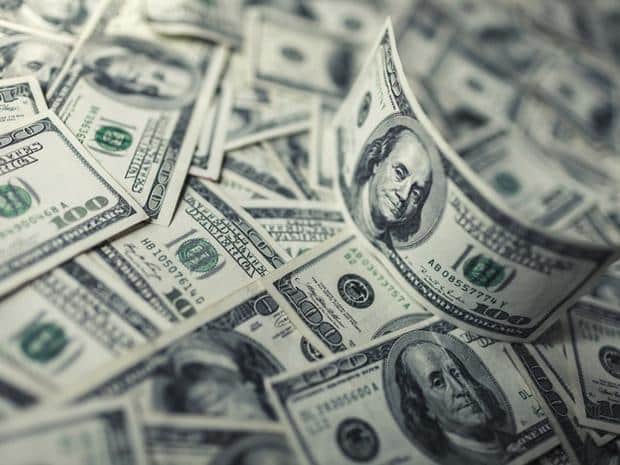 Money. It's the all-powerful currency behind our work. There's an all-powerful trope in the arts industry personified by scary images of the so-called 'starving artist.'  Creative professionals nowadays can rest easy knowing that careers in art and design are steadily growing at some  of the fastest rates of all-time, with some particularly huge salary increases for designers next year.
For young designers who are eager to make some extra income in 2016, you have options. For veteran designers who want to make a little extra money, while picking up some new tricks, you have options, as well.
Simply put, thanks to technology, the internet, and the boom of share economies, there are tons of ways designers can make money in 2016. It comes down to knowing what your options are, and where you can go to make the money you deserve to make.
How To Earn More Money As A Designer in 2016
For starters: know that there are tons of things you can do to make yourself more appealing to potential clients. Pursue your educational opportunities, particularly when these opportunities give you the chance to pick up new, valuable skill sets.
At the same time, work on time-management. If you're going to generate decent income in 2016 as a designer, then you're going to want to do everything possible to maximize your time. Remember, you're your own project manager – so start small and simple, and begin your research with ways to set and prioritize deadlines, meet goals daily, and slowly push yourself each day to achieve more.
Psst. We'd also like to share these five simple ways you can boost your bank account next year. We did the legwork so you can enjoy the extra cash-flow.
Creative Market: This is an excellent place for designers to sell their digital designs. Templates, fonts, mock-ups, illustrations, web designs, 3D assets, or even logos are all up for grabs as the site gives 'power to the creators.' The goal is to be a marketplace built to support creative content. You can even open up your own shop and let the customers come to your digital storefront.
EnvatoMarket: This site is somewhat similar to Creative Market. However, you are going to notice that there are more technical categories for the products you can create and sell. You can sell website themes, codes, audio, video, or just about anything else you can imagine. Currently they boast "over 4.5 million digital products created by a global community of designers, developers, photographers, illustrators and producers."
Fiverr: One of the most popular freelance sites on the planet, Fiverr offers a plethora of ways for freelancers from all walks of life to market their talents and services. If you're scared by the idea of earning $5 for a design, you can rest easy knowing that freelancers on Fiverr generally offer 'gig upgrades' to clients who need extra details, or work delivered in a certain time-frame. $5 can quickly become $25 on Fiverr for under an hour of work.
Inkd: At Inkd, you can put your designs to work by creating concepts for professional-grade materials. These materials can include a business card, a brochure, a letterhead, or even an envelope. Inkd's idea is a curated shop where clients and customers come to get professional designs at the world's first marketplace for creative businesses.
Society6: The problem with Society6 is that the content is so amazing you might end up on a shopping spree when you visit the website. This is another unique opportunity to put your designs to work. You come up with the design, Society6 lists it on their site, and customers have the opportunity to purchase a variety of products that feature the design. It's a consignment for designers concept. Some of the products you can purchase include beautiful tapestries, throw pillows, a phone case, a t-shirt, a mug, a tote bag, or even an art print. Shopping here is seriously an all-day experience. Trust us.
All of these ideas might take extra work, but once you have a loyal client-base, you'll find that success starts climbing steadily. Other options of course will always include upgrading your design education with new skills for the new year. Grab a quick online course to update your design skills. The idea is you have more options than you might think.
These are just five simple steps to help you to fatten up your paycheck as a designer in 2016.
Now, let's get to work.
No items found