8 Inspiring Examples of Industrial Design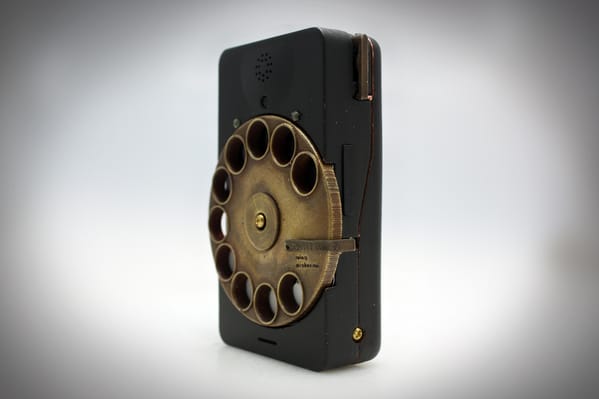 Looking for inspiring examples of industrial design? The following products solve design dilemmas, inspire creativity, and bring beauty and fun to everyday life.
Some of the designs below are available for purchase, and others are prototypes for potential products.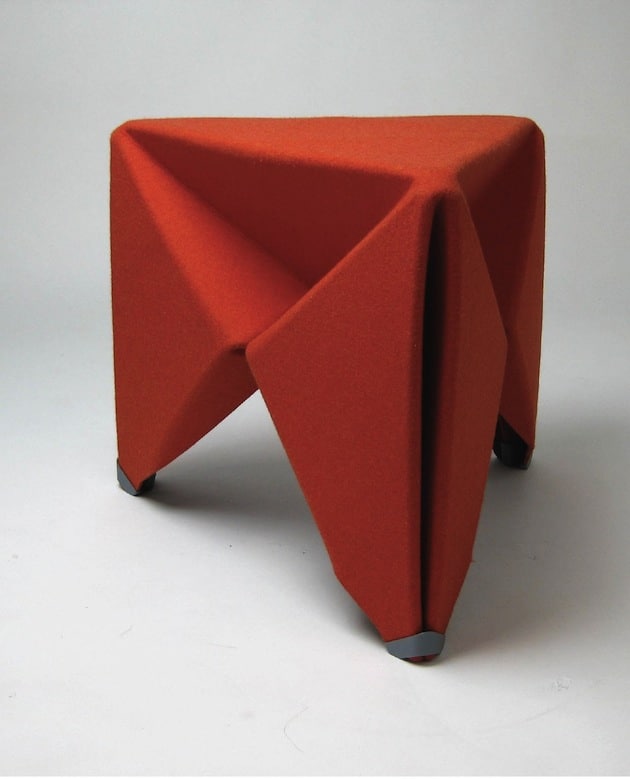 From the project description on Behance:
The Felt Folding Stool brings origami and flat pack together in a piece of furniture. The felt is saturated with resin in a specific pattern to create rigid panels with flexible non-resined seams like a folded sheet of paper. This allows the felt to fold up into a stool or collapse flat for easy storage and transportation.
View more project images of the Felt Folding Stool on Behance.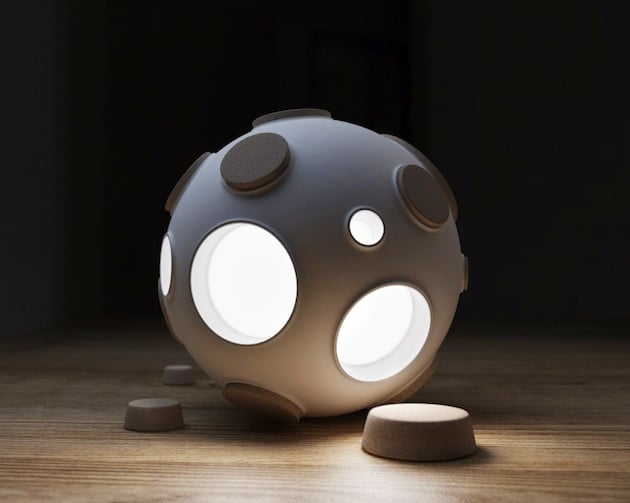 The LEDs in the Armstrong light trap turn on when the lamp is uncorked, and off when the corks are put in place. The amount of light emanating from the lamp can be controlled by removing multiple corks.
View more project images on Behance.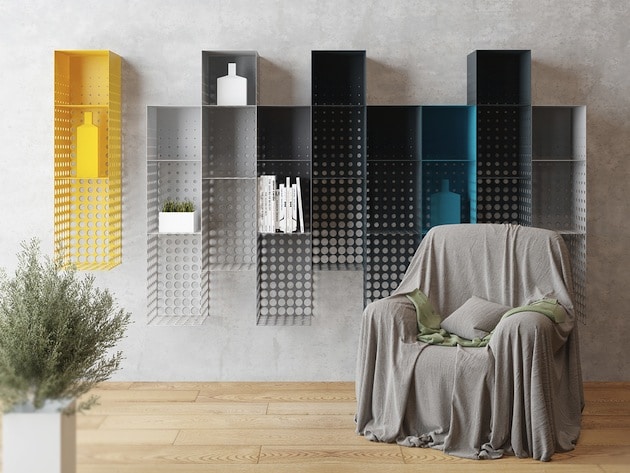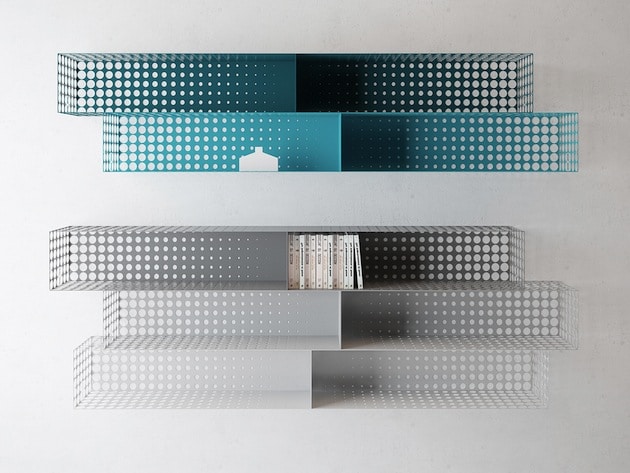 The "In the Fog" metal furniture project combines an industrial aesthetic with more ethereal, organic textures. The various pieces look like they've materialized out of thin air, or that they're gradually disappearing into the fog.
View more pieces from "In the Fog" on Behance.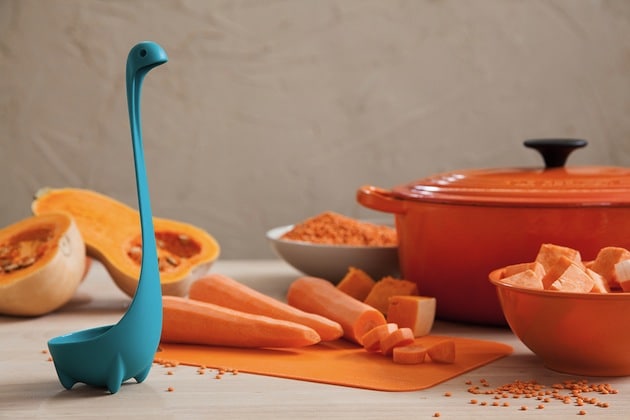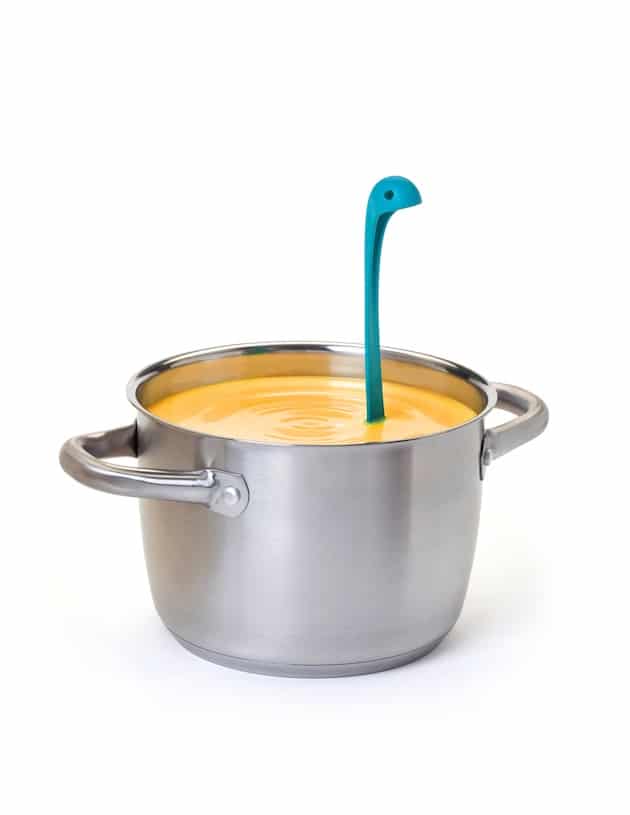 The Nessie Ladle is a great example of form meets function meets FUN. Nessie's legs allow the ladle to stand upright on its own (great for preventing soup spills), and the handle gives the appearance of a mythical culinary interloper. Beware!
Check out more images of Nessie on Behance.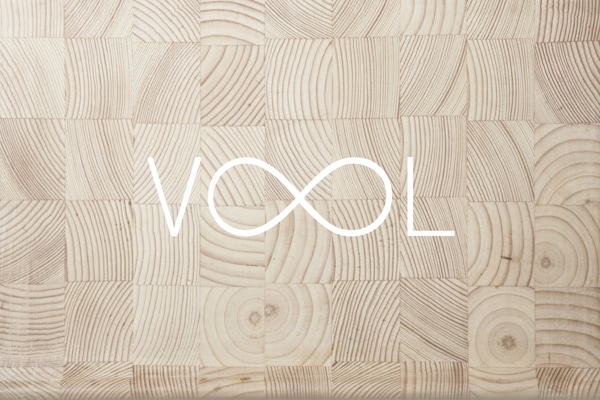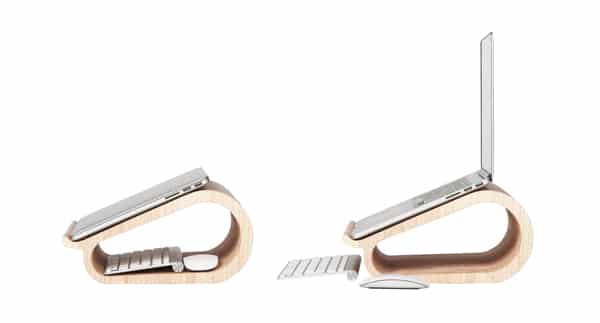 From the project description on Industrial Design Served:
Vool is a wooden laptop stand brought to you by a member of Dopludo collective that will turn long working hours in front of a laptop into a pleasure. Using your laptop with Vool stand provides healthy ergonomics and proper posture. Add external keyboard and mouse/tablet and you got yourself fully functional desktop computer, when done with it, there's a space inside of a stand you can put it in (also perfect for A4 paper/documents). It also can be used as an independent laptop stand. Being placed on a lap it provides posture and protects legs from laptop's heat.
Project images of Vool via Industrial Design Served.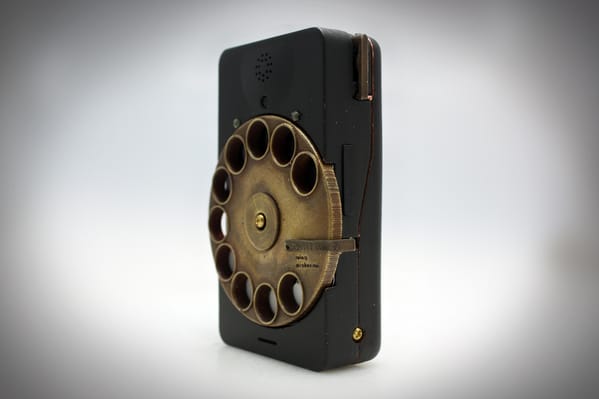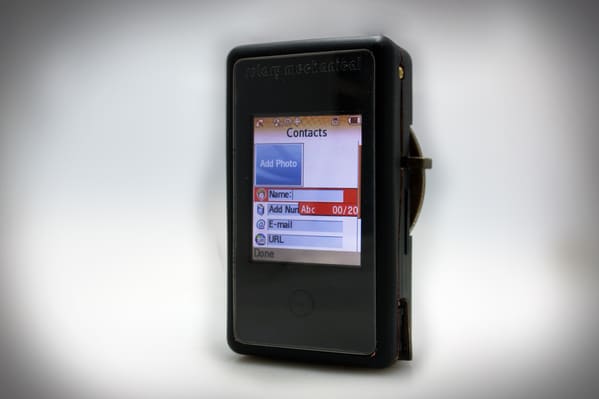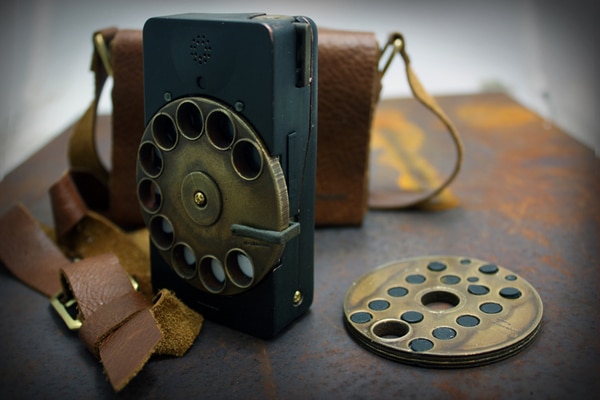 The Rotary Mechanical smartphone might not be practical, but the concept is pretty cool. The steampunk and minimalism-inspired design is a "harmonious combination of mechanical parts and digital technologies." It has interchangeable brass dials (a rotary dial and a button dial) and an electroplated copper body that's designed to look even better with wear.
All pieces can be replaced modularly as new technology becomes available, thus helping to reduce "digital rot."
Project images of Rotary Mechanical via Industrial Design Served.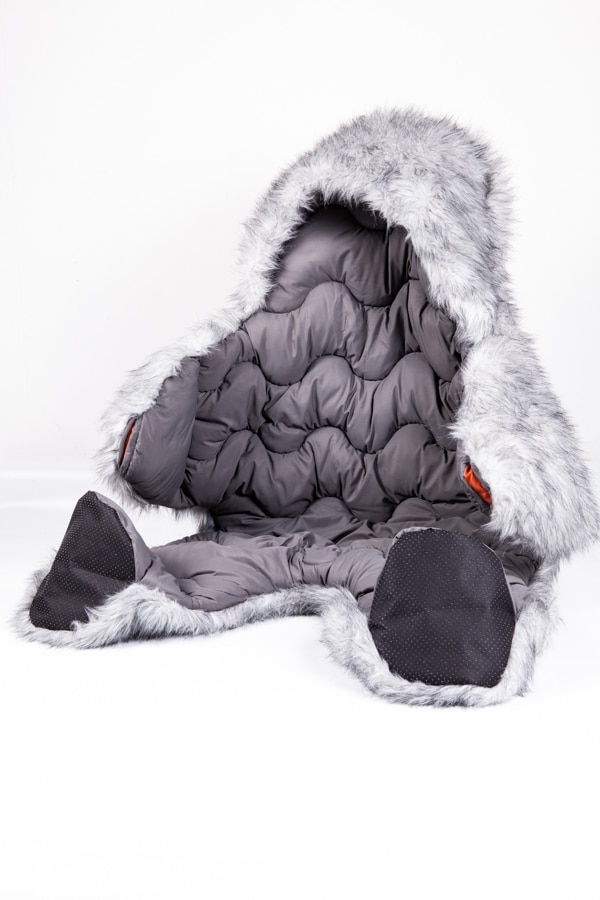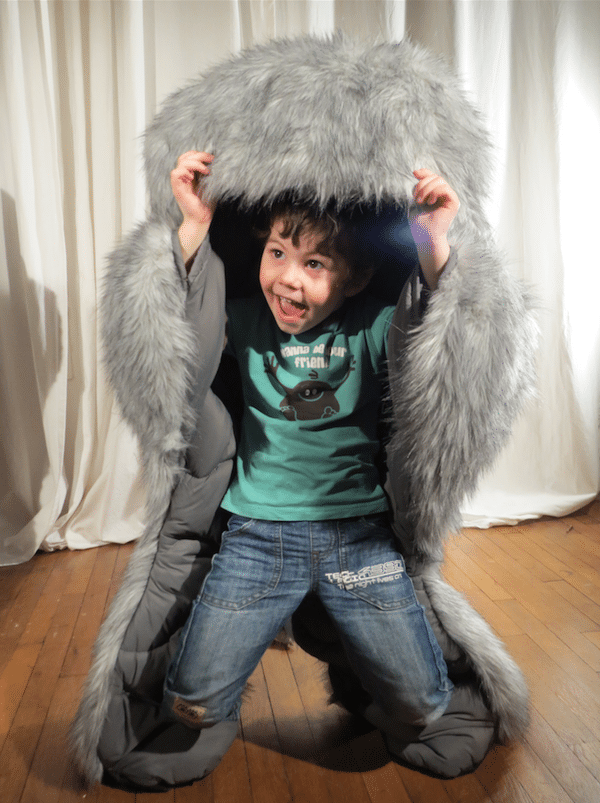 The Hibernatus is an adorable wearable blanket for kids. Described as a "hybrid between a duvet, a cuddly toy and a disguise, Hibernatus is a giant human size comfort object, designed in the same way as your bed duvet."
The Hibernatus can be worn in bed for extra warmth, or worn around the house like an über cute snuggie.
View more project images of Hibernatus at Industrial Design Served.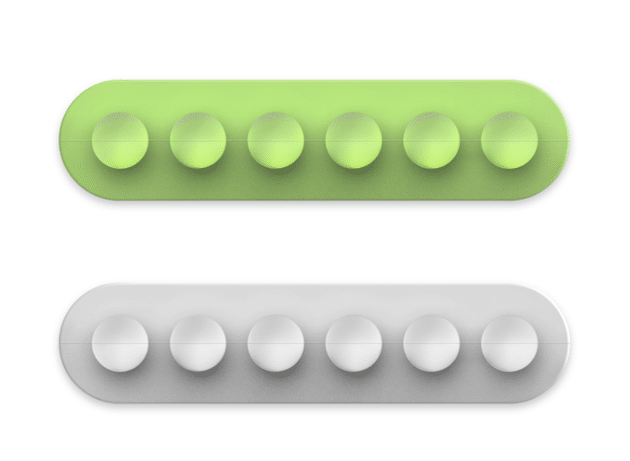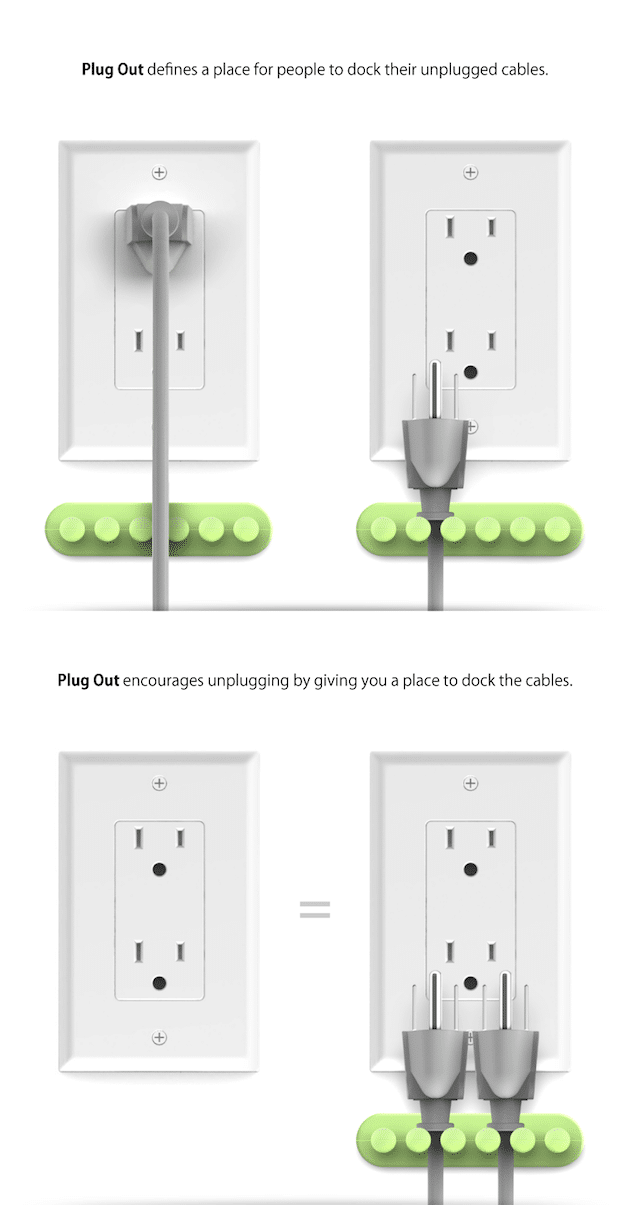 Plug Out is a simple but innovative solution for "vampire electronics." Many electronic devices use electricity while plugged in, even when they're not in use. Plug Out provides a subtle reminder to unplug electronics when not in use, and helps keep cords organized and tangle-free next to the wall outlet.
View more project images of Plug Out on Behance.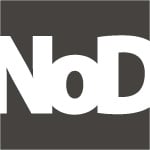 This post was authored by NoD staff. Notes on Design is a design industry blog sponsored by Sessions College for Professional Design.
Are you interested in exploring 3D modeling? Sessions College offers a range of online digital arts courses for students at all levels. Contact Admissions for more information.