Arvi Raquel-Santos & Kristen Bouvier: Cause/Affect 2011
Presented by AIGA San Francisco, cause/affect is a biennial, international design competition that celebrates the work of designers and organizations who set out to positively impact our society. Founded in 2006 by Alice Bybee and Matt Cooke, cause/affect continues to celebrate and recognize design work that promotes and/or supports social good.
To mark the 2011 cause/affect call for entries, Notes on Design spoke to Arvi Raquel-Santos and Kristen Bouvier this week, Co-Chairs of AIGA San Francisco's Social Impact Initiative and the cause/affect competition.
Notes on Design: Hi Arvi/Kristen, so can you tell us about cause/affect and your involvement with it?
Arvi: Kristen and I are the Social Impact Co-Chairs for the San Francisco chapter of AIGA. One of our initiatives is cause/affect, a biennial, international design competition that celebrates the work of designers and organizations who set out to positively impact our society. The competition was established by Alice Bybee (our current AIGA SF President) and Matt Cooke, the initial Social Impact chairs, in 2006. The main goal of cause/affect is simple; to shine a light on do-gooder projects that are often overlooked.
Notes on Design: How would you describe good design for good causes?
Arvi: To me, good design is more than just a design artifact. Good design seeks to better our lives, our experiences and our communities. I believe that design has the responsibility to tell the human story and at its best, change perception and inspire others.
Kristen: Besides being aesthetically pleasing, good design for any client is measured by the question: did it do the job? Did it meet the goals? Design for social good should be no different but should also inspire us to be better, do better.
Notes on Design: Can you tell us a little about one or two of the previous Cause/Affect winners who have stood out for you?
Arvi: There are a bunch of winners that I love:
And of course, I'm partial to Project M and Sappi's Ideas that Matter program (another program that I co-chair) 😉
Kristen: Tough question. Each winning project stands out in it own unique way. Top of mind for me are:
Notes on Design: So, what is this years competition all about? How does it differ from 2009?
Arvi: The 2011 competition is an evolution of the original cause/affect message. When cause/affect began, it was about shining a light on meaningful and impactful work that was often overlooked by other competitions that are based seemingly on pure aesthetics. When we began developing the core message for the 2011 campaign, we wanted not only to celebrate this type of work but to also communicate that we're all in this together. It's not just about one designer making a difference, it's about the design community using their talent to create more meaningful and impactful design.
The call for entries poster was designed by Tim Belonax, a past cause/affect winner. I think his words best describe the process and overall message that we wanted to convey in this year's competition, embodied in the printed call for entries poster:
"The copy and concept for the poster were developed first, focusing on themes of interaction, inclusion, and impact. We wanted to bring people into the process and design a piece that would facilitate our themes. The notion of collective positive action is reiterated in the large titles "Make Your Mark / Make Our Mark" on both sides of the poster, while past cause/affect winners were invited to add their voices to the discussion via designed marks. The passion and commitment that drives most socially-conscious design projects is reflected in the production, form and content of the piece, meeting possible entrants on an equal level and elevating a humble piece of mail into a call for action."
We also put a lot of effort into a new website for cause/affect — www.cause-affect.org — to better communicate our goals, provide an online space to find information on design for social good projects, and connect a community of designers with a shared passion and purpose.
The individual marks were designed by — Chris Behrandt, Tim Belonax, Mark Boediman, Michelle Brook, Brute Labs, Amy Fidler, Gee + Chung Design, Katy Liao, Michael Osborne Design, Rise-and-Shine Studio, R3, Arvi Raquel-Santos, Christopher Swan, Volume Inc., and WorldStudio.
And, our wonderful volunteers who helped us to silk-screen 2,000 posters were — Chris Behrandt, Neelu Bhuman, Kristen Bouvier, Allison Bucchere, Alice Bybee, Nate Chavez, Ryan Connolly, Gritchelle Fallesgon, Ted Folstad, Micah Kasman, Jesse, Liana Lawrence, HoMan Lee, Katy Liao, Jeremy Payne, Chantal Sanchez, Arvi Raquel-Santos, Roz Snitrak, Kiera Wesphal, Eugene Young, and HoMan Lee.
Notes on Design: Can you talk us through the competition and submission process?
Arvi: The competition and submission process is quite simple really. Folks can fill out an entry form online by visiting www.cause-affect.org/submit and then mail in their submissions with their entry form. All design work entered in the competition must promote or support social good. It can raise awareness about a cause or condition. It can celebrate an arts institution or event. All that we ask is that the work does not contribute directly to the profit of a commercial organization. Work submitted is entered into one of the following categories:
– Community Development
– Health and Welfare
– Arts
– Education
– Politics
– Environment
The 2011 entries will be judged by a great group of designers: Rob Duncan of Dowling Duncan, Karin Hibma of Cronan, Adam Reineck of IDEO and Jason Schulte of Office (read more about the Judges). Each are well respected in the design field and have been influential in the design for social good space and we're thrilled to have them be a part of cause/affect this year.
Notes on Design: In recent years, we've seen an increased recognition for design as more than a creator of things, what are your thoughts on where we go now? How do we ensure a sustainable social role for design, and what role does graphic design and visual communication have to play?
Arvi: I think that the design industry is once again in a unique position. Design has come into its own and is now being recognized as having the ability to shape and influence society. With that comes a responsibility for our actions and the things that we produce, something that we may not be quite ready for. It's kind of like the time when you're old enough to drive, so your parents let you borrow the car for the night or afternoon and you end up crashing it into a tree. I kind of feel that design is in a similar place. We've just been given the keys to the car, but are we going to drive responsibly or drive it off of a cliff?
Kristen: Design has always been more than a creator of things… for example, look at the use of poster design as a form of visual communication throughout history. They've been used to both suppress and inspire movements world wide. Today organizations such as IDEO are going beyond making and creating things to actually using design thinking to shape systems, processes, and experiences as a whole, addressing big issues like poverty. By working together, multi-disciplinary teams of designers are able to craft more holistic and effective solutions to problems that may have been outside of the traditional design field in the past.
Notes on Design: How would you assess the state of design right now? What and where are the opportunities?
Arvi: It's very exciting (and scary) to be a designer right now — technology is quickly changing, projects are moving much quicker than they ever have, business is asking design for guidance and the very definition of what it means to be a designer is changing. Opportunity is everywhere but I think the real opportunity is in discovering what it is you love about design (or anything for that matter) and doing it.
Kristen: I totally agree.
Left to right (bottom left photo): Front – John Custer, Alice Bybee, Arvi Raquel-Santos; Back – HoMann Lee, Unknown, Matt Cooke, Cindy Ganaden, Kristen Bouvier.
Notes on Design: So, what are the next steps and future plans for Cause/Affect?
Arvi: Right now there's just so much to do in preparation for the competition — raising awareness, planning for the day of judging, planning a show to showcase the winners — that it's hard to think of where to take it from here. There's some things in the back of my mind that I'd like to do to move it forward but how about we say that we'll do a follow up interview in the fall of 2011? 😉
Kristen: Beyond the competition, I'd really like cause/affect to help inspire and empower designers and do-gooders to make a positive difference in their communities and the world in general!
—
For all information about the cause/affect competition, visit www.cause-affect.org, and follow live updates from Arvi, Kristen and the team @causeaffectsf. Deadline for submissions is June 24, 2011.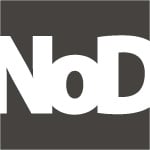 This post was authored by NoD staff. Notes on Design is a design industry blog sponsored by Sessions College for Professional Design.