Beijing International Design Triennial: In Conversation with Tristan Kobler, Barbara Holzer & Li Degeng
Beijing Design Week 2011 will see the first Beijing International Design Triennial (BIDT) take place at the National Museum of China. The venue, located east of Tian'anmen Square, comprises of five halls and covers a total of 6000 square meters. Each hall will play host to one of five exhibitions organised by BIDT, and each exhibition (put together by a team of at least one international and one Chinese curator) is governed by a sub-theme. The overarching theme this year is "Ren", or "Good Design".
Whilst "Good Design" encompasses a broad range of topics, the underlying concept – using design to creative positive change – is relatively new in China, in a world obsessed with rapid economic expansion and where markets are dominated by high-end luxury brands. Notes on Design was recently invited to discuss "Good Design" in China with Tristan Kobler, Barbara Holzer and Li Degeng, (3 curators of the "Good Guys" exhibition); how design is currently perceived here, what it can become, and whether China is ready to consider "design" and "culture" hand-in-hand.
Notes on Design: What does "Good Design" mean (to you)?
Tristan Kobler: "Good Design" is not only about aesthetics, but also a consideration of culture. The definition of "Good Design" has definitely changed over the past few years, and people are now asking many more questions. Is it good in terms of how it has been produced? Is it environmentally friendly or sustainable? When we design now, we think about social participation, as well as the future.
Li Degeng: Although "Good Design" can be different things, to me it is fundamentally about sharing knowledge. In our exhibition, we've tried to curate design pieces that are relatable to Chinese culture and daily life.
Notes on Design: What role do you think "responsible design" should play?
Barbara Holzer: I think designers need to start asking themselves how they can make good design accessible to others. "Good Design" doesn't necessarily have to be expensive or luxurious. It depends entirely on being creative with our current means – possessing the skill to see things and to use this quality to bring about transformation. I believe, for instance, that recycling is a key element of "Good Design". We should analyse what is already around us – reuse, alter and appropriate to achieve an improved design. How many times can one design be copied?
Tristan Kobler: What is also interesting is the rise of DIY culture. There is a lot more emphasis on self-creation now, rather than depending on mass-production. Designers are focusing less on "perfect design" and exploring self-making to create unique pieces.
Notes on Design: A large portion of your exhibition looks at reviving old traditions and techniques for contemporary design. Have you looked at cultural examples of this in Beijing or China?
Li Degeng: Yes, we have a project that focuses on cultural heritage and hutongs…
Barbara Holzer: I have found that intermarriage of culture happens all the time in Beijing, often combined with traditional values. We hope to create a new reading of culture.
Li Degeng: Over the last 20 years, Beijing has become an international city yet many contradictions can be found here. It is also constantly evolving; in these changes, there is dynamism – energy. Beijing's conflicts are probably one of the most charming aspects of the city.
Tristan Kobler: Yes, tension can bring great energy to a city.
Barbara Holzer: But I don't think it is the same energy found in European cities [now]. Back in 1992, the energy in Berlin was amazing. This was at a time when the city had to reinvent itself, and Beijing reminds me of that a little. It's dramatic and exciting here.
Li Degeng: I think China has reached a point where we have to learn to respect rather than worship tradition. We should use Chinese tradition to mould and shape the future.
Tristan Kobler: I think the term "tradition" is too loose. We're not referring to "tradition" in the tourist sense, but when it becomes a living culture. Then it gets really interesting.
Notes on Design: Do you think Beijing is ready for "Good Design"?
Li Degeng: The current problem we have in China is that it is too easy to get into design colleges. To practice "Good Design", we need intellectuals that view design as a marriage to culture. Too many people here think of design as a purely technical subject.
Barbara Holzer: We have to consider how we can sensitize people to "Good Design". Rather than starting with form, there needs to be a story that people can relate to – a context.
Tristan Kobler: When we start to discuss "responsibility", we need to ask questions like "What is required in ordered to live?" Can we, for example, live without iPads and mobile phones? We need to look at our current education systems and start altering them accordingly – teach younger generations to question the codes of living. By questioning how we live and what societal values we teach [our children], we facilitate dialogue about change.
Li Degeng: At the moment we are discussing "Good Design", but design can also be "bad". The current state of design in China illustrates this; for example, right now there is a huge market here for Louis Vuitton. I have seen instances where women earning between 3,000-4,000 RMB a month aspire to buy 20,000 RMB Louis Vuitton handbags.
Tristan Kobler: And this is where re-education comes in. Design is symbolic in this sense, as you're buying a status; you are either excluded or included in a specific social group according to this status. It's all psychological, but what it does show is that design can be a mirror of society. Now, in Europe, most people have the capacity to buy a Louis Vuitton bag if they wanted to. It has become less of a status symbol as a result; now people are looking towards one-off designs that breathe individualism and exclusivity.
Notes on Design: What do you hope to achieve via your exhibition?
Tristan Kobler: Our exhibition is almost like an umbrella that encompasses the other four BIDT exhibitions taking place. We are considering the theme, "Good Design", as a whole rather than focus on one particular aspect of it. Almost like an overview. I guess our intention is for each viewer to seek his/her own definition of "Good Design".
Li Degeng: I actually disagree! Our exhibition is taking place in the National Museum where many people wander aimlessly. I think it may be difficult for visitors unfamiliar with design to formulate their own understanding of the theme, but at least they will start thinking about it! As I mentioned earlier, one of our aims is to exhibit design that is connected to daily [Chinese] life. As a curator, I want to facilitate discussion and illustrate that design is not only about top-end luxury, as most here perceive it to be, but that it can be more than that. It can be invisible and/or integrated into daily rituals: design can be accessible to the masses.
Barbara Holzer: I would like to slow people down – to make them concentrate, and give them time to reflect. Exhibitions for us are like experiments: we never know what will be achieved, but at least we can try!
—
Find out more about Beijing Design Week 2011 and the first Beijing International Design Triennial (BIDT).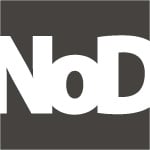 This post was authored by NoD staff. Notes on Design is a design industry blog sponsored by Sessions College for Professional Design.