Beijing International Design Triennial (Part 2): Re-thinking bamboo by Freeman Lau and Hang Jian
Bamboo has played a vital role in the history and development of Chinese culture. More recently, however, designers have started to appreciate the material for its light, resilient and sustainable qualities. Void of cultural attachment, their approach to handling bamboo as a relatively new design material contrasts greatly to age-old Chinese craft and technique.
Beijing International Design Triennial (BIDT) curators, Freeman Lau and Hang Jian, have teamed up to "re-think bamboo" in an exhibition of works that explore the material's potential as alternative architecture, contemporary design, products, clothing, transport and even food. They question how culture and tradition can be used to inform the design process, and whether bamboo can provide an alternative way of living?
Even today, bamboo is deeply rooted in Chinese culture. The pronunciation of "bamboo" ("zhu") in Mandarin, for example, translates as "enough" ("zu"); the saying goes, "to achieve a state of contentment ("zhi zu") is to truly know one's own happiness". Numerous Chinese characters feature "bamboo" as radicals, indicating its close relationship to the people.
In Chinese literati painting, the structure of bamboo is a pervasive subject. "The stem, tall and straight, represents honour; the hollow interior represents modesty; it is resilient yet soft, and it is an evergreen" is often quoted to describe the subtle yet unyielding characteristics of bamboo, representing the moral integrity of a person.
Bamboo has also been used extensively on a more practical level too. In the south of China, makeshift theatres were nearly always constructed of bamboo, whilst bamboo scaffolding is still widely used in Hong Kong. Unlike typical metal scaffolding, 
bamboo can be cut down to suit any contour. Once construction work is complete, it can be safely dismantled and re-used for another project later. The flexibility of the material opens up countless functional possibilities; its influence has started to spread globally as a result.
Across Asia, for example in Vietnam and Indonesia, bamboo has played a significant role in daily life. Bamboo culms are commonly used as construction materials in rural area households, and bamboo handicrafts provide important additional income. In Indonesia, bamboo cultivation has been crucial to rural development. Some Indonesian bamboo species have been cultivated by people for hundreds of years in their backyards and gardens; its multiple uses provide more employment opportunities and better income distribution.
Bamboo appreciation has started to filter into architecture and design too. Designers, John and Cynthia Hardy, for instance, have showcased the material in their Green School situated in Bali. The remarkable campus of buildings is constructed completely from sustainably harvested bamboo and is powered by renewable energy systems. Designers as far as the US and Europe are now exploring the boundaries of this material for consumables as diverse as bikes, fabrics, backpacks, chairs and even vinegar, salt and toothpaste.
Bamboo is more efficient at reducing carbon dioxide levels in the atmosphere than trees, providing an alternative means of purifying the air. According to statistics released by the International Network for Bamboo and Rattan (INBAR) in 2008, the total accumulated carbon dioxide absorption for the sub-tropical species Moso bamboo is 20% higher than that of fir grove 60 years after afforestation; the total accumulated carbon dioxide absorption for tropical bamboo species such as D. latiflorus Munro is 25% higher than that of Eucalyptus within a 10-year time frame after afforestation. "Everything we need in order to live can be obtained from bamboo", claims Freeman. Already an environmentally friendly material, can the combination of re-thinking traditional (Chinese) bamboo culture and good design be developed further to change attitudes and improve our current quality of life?

—
Find out more about Beijing International Design Triennial and the re-thinking bamboo exhibition at en.bidt.org.
—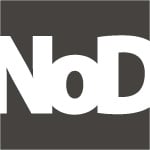 This post was authored by NoD staff. Notes on Design is a design industry blog sponsored by Sessions College for Professional Design.