Bruno Porto on Teaching Design in China
Bruno Porto is a graphic designer, illustrator and educator based in Shanghai, China. His work has been published and exhibited worldwide, and he has acted as jury member for a number of awards and organizations, including SIB – Brazilian Illustrators Society and the Brazilian Graphic Designers Association. In addition to teaching at Raffles Design Institute in Shanghai, Bruno has organized numerous design exhibitions and events, and holds a regular column at Portal Design Brasil and Chinese magazine, NewGraphic. We interviewed Bruno this month to discuss teaching design in China and his journey to date.
Where are you originally from, and what brought you to China?
I was born and raised in Rio de Janeiro, Brazil, where I graduated with an under-graduate degree in Graphic Design, and a post-graduate degree in Marketing & Enterprise Management. I came to China in September 2006 to assume a teaching position in the Visual Communications department of Raffles Design Institute, Shanghai.
Why did you choose a career in design?
As a child, I was always drawing, and I loved comic books and cartoons. My father is an architect and illustrator, so being surrounded by art supplies and design books has always been the norm for me. When I was younger, I actually wanted to become a comic book artist; I was often asked whether I was "going to be an architect, just like [my] daddy", but I was more interested in telling stories via illustration. My father would always give me photocopies of the buildings he designed, and I would draw Supermen jumping out of windows, and Spidermen swinging from its corners.
What would you say was your creative break?
When I was younger, I knew I would end up in the creative industry, but I wasn't really aware of graphic design as a profession. So, I would actually say that I experienced my "creative break" after graduating high school – when I decided to immerse myself in a one-year apprenticeship at Modonovo Design. It was here that I really trained in graphic design, and found out how it related to other design disciplines. I spent 11 months hand-painting logo layouts with Magic Markers on tracing paper, producing stationary mock-ups with photocopies, cleaning Rotring ink pens and T-squares, printing film negatives, dry transferring Letraset like there's no tomorrow and, reluctantly, commissioning body copy to typesetting companies.
How would you describe your experience(s) of teaching design in China?
I had been teaching graphic design and illustration at Centro Universitário da Cidade in Rio de Janeiro for 10 years before coming to China. All that experience didn't really prepare me for what I'd find here though. When I say I learned a lot from my students, I'm not going for the cliché – it's really true. To be able to teach western typography, Design & Subculture, and Graphic Design & Sustainability, I had to learn my students' perception of these matters. This opened up my world to Chinese letterform, mahjong centers, Shanghainese hip-hop, Asian graffiti and shanzhai (fake/copy) products. I grew a lot as a designer and educator. And I can truly say that I've met some of the hardest working individuals I've ever seen.
How is design currently perceived in Shanghai, and how does this differ to the rest of China?
Design receives more respect in Shanghai than in other parts of Mainland China although, as with everywhere, most clients don't fully comprehend it. People do know that it's an important tool to achieving results though. The cosmopolitan nature of Shanghai has allowed more of an international approach to projects too, and the quality has been rising. There are some 400,000 foreigners living in the city, and 100,000 going through it, so there really is a need to connect with this audience. Even small businesses here seek help with advertising and brand identity.
Another characteristic of Shanghai's design environment is the experimentation it welcomes. Although Beijing nurtures probably the most vibrant artistic scene in China, there is greater freedom in Shanghai. Some movies from the Brazilian film festival held in both cities in 2007, for example, were censored in Beijing, but not in Shanghai. One of the posters of my solo show addressed the 2008 Tibet riots and, although it was displayed in Shanghai without any incidents, I was warned to think twice about displaying it in Beijing.
Tell us more about some of the exhibitions you've organized in China.
Although it can easily be said that the last decade "belonged" to China, Brazil has also been receiving huge international exposure for its design, cuisine, and economic and political developments. This has made it easier to hold Brazilian-focused graphics events in Shanghai, since many here are eager to learn more about Brazil.
In May 2009, for instance, graphic designer Sarah Stutz, cultural producer Lio Flores and I brought "Dingbats Brasil" to Shanghai, an exhibition that featured 35 pictorial alphabets developed from 1996-2006 by 22 designers of varying backgrounds. I actually curated this exhibition way back in 2006, and it had been traveling throughout South America with great success. Later on in 2009, we worked with the Brazilian General-Consulate and architect Elizabeth Premazzi on the 9th Brazilian Graphic Design Biennial (organized by the Brazilian Graphic Designers Association – ADG Brasil). This took place in both Beijing and Shanghai, and featured 400 of the best branding, packaging, posters, editorial, typeface design projects and multimedia.
The 9th Biennial was exhibited at Icograda World Design Congress 2009 in Beijing, along with "Dingbats Brasil" and the results of a workshop we ran. Being part of Icograda and Shanghai International Creative Industry Week exposed the Biennial to over 200,000 visitants from 45 countries, which is something we are very proud of.
What do you hope to achieve in the next 3-5 years?
Truly, I don't know. If you had asked me this question 3-5 years ago, I would never have gotten anything right – I would never have predicted that I would have taught 5,000 Chinese students; exposed over 200,000 people in Asia to Brazilian graphic design via six design exhibitions; completed a book on Asian design for Taschen; got married and had a son. I'm also holding two more exhibitions in Shanghai later this year: my second solo show, called "Two Years in Posters" with 18 posters I've designed from 2009-2011, and "IlustraBrasil!", an illustration exhibition featuring works of over 100 Brazilian graphic artists.
More recently, I've been providing consultation and book editing services, two things that I would like to do more of. I've also accepted an offer to move to Brasilia after our China period is over, which should be sometime in 2012. The Brazilian capital is quite young – recently turning 50 – and has 10% of the population of Shanghai. After five years in the eye of the hurricane, I'm ready for new challenges, and this definitely seems it.
—
For more about Bruno Porto and his work, visit www.brunoporto.com and follow him on Twitter @portolandia .
—
Images courtesy of Bruno Porto, Sean Teegarden, Itamar Medeiros, Mowfak Galy, Zara Arshad and David Fox.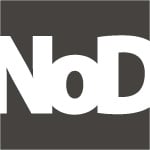 This post was authored by NoD staff. Notes on Design is a design industry blog sponsored by Sessions College for Professional Design.