Carissa Welton: Greening the Beige
No items found
| July 16, 2010
Greening the Beige (GtB) is an eco-minded arts collective and not-for-profit community network based in Beijing. The organisation acts as a public platform to promote environmental awareness through the arts, frequently collaborating with other organisations and artists dedicated to sustainable development. After signing up to the 10:10 campaign, GtB is now focusing on their annual event – 10/10/10 – which will take place later on in the year. We sat down with founder, Carissa Welton, to unearth more.
Where are you originally from, and what brought you to Beijing?
Carissa: I was born and raised in Ann Arbor, Michigan, one of the top 10 greenest places to live in the USA. I then moved to the San Francisco Bay Area in 1999, and received a BA from San Francisco State University in 2003. Whilst I was there, I focused my thesis on the contemporary cultural representation of Xi'an through the Tang Dynasty and studied Chinese for 2 semesters. Eventually, in the summer of 2002, I found myself in China taking a boat tour up the Yangtze River to see the Three Gorges Dam.
Can you give us a brief insight into Greening the Beige (GtB) and what you do?
Carissa: I founded Greening the Beige in 2007. The focus is to promote environmental awareness through art, cultural, and communal activities – in other words, an eco-minded artist collective. I run the show as the director, and the platform operates 100% on volunteerism.
Bohai or Bust: China Charity Challenge
How did the concept for GtB come about?
Carissa: In December 2006, I started looking for 5,000 used plastic bags. I was building an art installation with my friends back in the SF Bay Area, and needed the bags as material. We designed an interactive installation called "Refoliation," consisting of 5 life-sized tree sculptures made out of recycled junk. The leaves of the trees were going to be made of plastic bags from China. We were selected as featured artists for the 2007 Burning Man Festival, and "Refoliation" premiered there. The project was funded through the Black Rock Arts Foundation.
After meeting with a few different volunteer groups, designers and artists whilst in Beijing, I formulated the idea for Greening the Beige. I came across various people that were interested in providing creative solutions to environmental problems, so we decided to get together and have a party. Consequently, we held the first GtB event in May 2007, which was a great way to attract more attention to my plastic bag gathering.
Ines Brunn, trick cyclist from a 2008 GtB event
What have been your experiences of "going green" in Beijing?
Carissa: Much to my surprise, I've found that going green in Beijing isn't really that difficult. It should definitely be noted that, overall, Chinese people have a much lower negative impact on the environment than your average US citizen. Simple things like not having dryers, pre-paying for utilities, and not owning a car reduces the carbon footprint of (most of) China's nationals. But then, there are some aspects of green life that I became very accustomed to back home, like shopping for organic produce, and breathing clean air!
It's funny because I would never have classified myself as an environmentalist before I came to China. In a lot of ways, this country has made me become more and more green, simply out of necessity. When you're living in one of the world's most polluted places, you cannot ignore or deny the problem. It definitely encourages you to act on solutions.
Tell us about some of your recent projects.
Carissa: GtB only focuses on 2 projects: the website and events. Our most recent event featured 4-5 different eco-installations at the INTRO 2010 Electronic Music Festival. Carbon-Free Graffiti Artists, for example, saw local Beijing artists experimenting with reverse-graffiti in a live exhibition. Reverse graffiti is a method of street art that uses negative space to create images by "cleaning" residue-ridden surfaces; the aim of our own installation was to inspire green ingenuity and creative technique that was earth friendly, urban and radical.
Reverse Graffiti Street Art
The Carbon Cube, on the other hand, communicated the average amount of carbon dioxide produced on a daily basis by each Chinese and US citizen. Each attendee was invited to step inside the cube and feel the space and volume of it in order to help them understand what it represented. The interactive installation also allowed each festival-goer to write an expression of "Green Love" on two faces of the cube. The other two sides were reserved for GtB artists to perform live mural demonstrations. More details can be found here.
INTRO 2010 Electronic Music Festival
What are you working on at the moment?
Carissa: We've just entered the third year of Greening the Beige. It's become an ongoing movement, with a growing volunteer database. It's still work in progress though; right now, we're focused on 2 major events coming up this autumn: our annual event series, called "Plant Your Seed," and a 10/10/10 Global Work Party inspired by the UK's 10:10 campaign.
What do you consider to be your biggest achievement to date?
Carissa: I'm pretty happy with everything we've accomplished to date. It's been an amazing "green learning" experience. Definitely challenging, but completely worth it. I feel that all of our events and activities have steadily been building, improving, and marvelously accumulating. So I'm really hoping we can maintain this momentum; hopefully each event is better and more successful than the one before it.
The Hutong School celebrating Earth Hour 2010
Where do you see the organisation in 3-5 years time?
Carissa: Our long-term goals are to continue cultivating an eco-conscious community and foster a sense of personal responsibility to the environment. We also want to promote public education focused on environmental concerns in Beijing, and act as a conduit between academics, companies, organizations and the creative community in this area. Finally, we want to establish an annual fund for Beijing-based interactive art projects that further the goals of GtB in the greener years to come.
No items found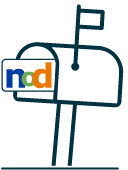 NoD Newsletter
Enhance your inbox with our monthly newsletter.