Cloud Storage: Which is the Best?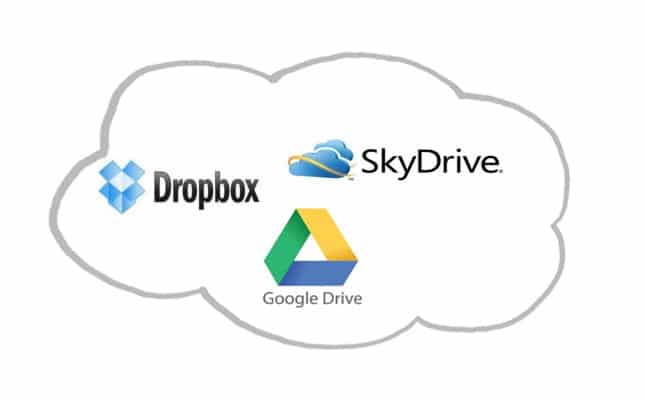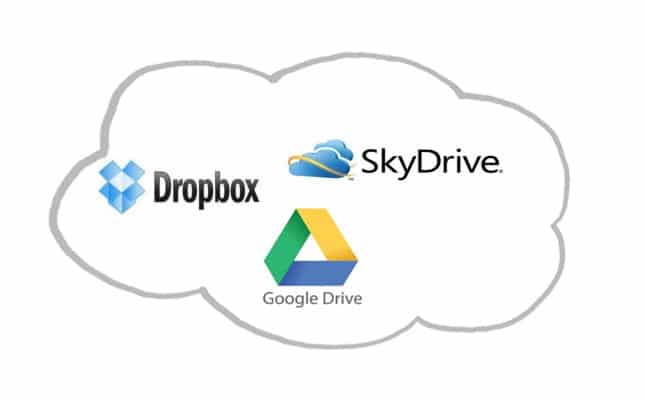 Cloud storage is nothing new. It used to be primarily designers for file sharing and easy accessibility between clients, but as technology advances sharing services have grown in popularity and accessibility. And with the release of Google Drive just last week, cloud storage services were thrown into the limelight.
To all those who said Google Drive was coming in to take over the market, you may have spoken too soon. Although Google Drive will indeed become a major player in the cloud storage market, it is truly a Google Docs upgrade and a complete branding overhaul rather than an all inclusive storage service (as of now at least). Google Drive could be a great addition to other cloud storage services, but isn't yet positioned to be a direct competitor to Dropbox or SkyDrive.
Let's break it down:

Image via thenextweb.com
In addition to the standard features listed above, here are some other impressive features for the three major cloud storage platforms in Dropbox, Google Drive and SkyDrive.
Notable Features:
• Recently released "Get link" feature allows for file sharing with anyone, even those who do not have a Dropbox account
• Up to 18 GB free storage (2GB + 500 MB per friend referral)
• Easy media streaming via mobile or desktop
Notable Features:
• 5 GB free storage
• Docs storage does not count against your Google Drive quota
• Drive will allow 30+ file types to open natively in the browser, including Adobe Photoshop, Illustrator and HD video
Current Limitations:
• No iOS integration (it's in the works though)
• Once upgraded from Google Docs to Google Drive, there is no turning back, this is a permanent upgrade
• In order to integrate a document into Google Drive, you have to convert that file to Google's online formats.
Notable Features:
• 7GB free storage
• Sync between all your computers
• Compatible with both PC and Mac
• Easy mobile/tablet file access with app (Windows phone, iPhone and others)
• Share files with anyone with access to a web browser
• Easy media streaming via mobile or desktop
Although I have not listed limitations for Dropbox and SkyDrive, based on what you need it's possible there's a deal breaker in the mix for you. But these two platforms have been around for much longer and have had more time to develop based on the market.
What cloud storage service do you use? Share your experience in the comments below.
Share: