Copyright Transfer of Rights and Buyout Price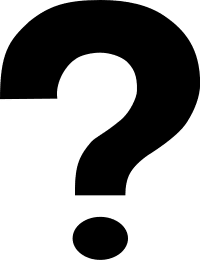 Design-related legal, copyright, trademark, or intellectual property rights confusion? NoD guest author and legal expert Jean S. Perwin is taking questions.  Jean will reply to questions frequently here under the "Intellectual Property" category of NoD.
Thomas says:

I am a freelance graphic designer. Over the course of 5 years, I conceptualized and designed all the branding, corporate identity, website design and illustration work for COMPANY A – at a reduced hourly rate. It was a small startup company with a website product, and I had a somewhat personal relationship with the owner.

Now, there was money exchanged for design services, with this set hourly rate paid for the work. There was also – however – a COMPANY A promise of a lot of future work once the COMPANY A product was sold.

No agreement was ever signed, and ownership of the copyright was never discussed. There was an inherent promise to compensate us once the product was acquired, but that has not materialized.
COMPANY A was recently acquired by a major Magazine, which will bundle the COMPANY A product into their features on their website.

So basically the product was sold, but i've been cut out of any profit or promise of continuing work. The Magazine's creative director is now requesting original art files from us as well, so they can take over the maintenance and further marketing of the product.

My questions are as follows:

1. From what I have read and researched, COMPANY A never really held the copyright for all of this creative work. would that be the case in this scenario?

2. The COMPANY A product was sold in it's entirety to this Magazine. would they have gotten assurances from COMPANY A that it did indeed have full rights to the copyright ownership?

3. I would like to approach COMPANY A and ask them for compensation for the rights to that ownership. I really just want to obtain a fair settlement that might be based on retroactively paying me my full rate for all the hours I had put into the past work. not sure how to do the calculation…

Thanks you very much for any help and guidance with this matter.

– Thomas
Hello Thomas,
If there is no agreement in writing to transfer the rights, you still own the copyright to everything you created. If Company A warranted to their purchaser that they owned the rights, they will be liable to them for whatever amounts they have to pay you to transfer the rights. The full buyout price should probably be at least the difference between your reduced rate and the full rate for the work. I would explain to the magazine that you are happy to turn over the files to them for a buyout price to be determined based on the representations that were made to you by Company A. And explain what those were. And do everything in writing. If you speak on the phone, send a confirming email.
– Jean
Jean Perwin is a Miami based attorney who specializes in Intellectual Property Law, Entertainment, and General Corporate Law.