Dave Holston: The Strategic Designer
With over 25 years experience, Dave Holston has worked in the fields of design management, advertising, marketing and public affairs for some of the world's largest organizations—helping them take a strategic design approach that integrates planning, research, implementation and evaluation. Throughout his career, Dave has focused on positioning design as key component of business success. He is the author of The Strategic Designer: Tools and techniques for managing the design process, a newly published book from HOW Design. Notes on Design caught up with Dave this month to discuss his work, the new book and his insights on the changing role of the designer.
Can you tell us a little about yourself and what you do?
I've been in the design business for over 20 years. I started my career as a freelancer doing design and production for clients like Marvel and DC comics, and various magazines in the Philadelphia area. This was back in the day of stat cameras, waxers and Rubylith. It was whole different ballgame, and I'm glad for the experience. It taught me a whole set of skills that have served me well over the years.
Since that time I've worked as a creative director in a wide range of organizations, including a leading European PC gaming company, high tech startups and advertising agencies, but my most influential work experience came from my time with General Electric. It was here that I learned about strategic communication, and I was fortunate enough to have some of the best and brightest in business development, marketing and public affairs as my mentors. It was also here that I began to ask myself the question "how does design influence business outcomes?" I still ask myself that question every day.
I currently work at The University of Texas at Austin as the director of the Strategic Design Management group. The university is one of the largest campuses in the nation, with over 70,000 students, staff and faculty. It is a city within a city. We are responsible for managing the overall brand and the print and web communications of the university. I also consult on a number of healthcare, high tech and small business design and communication projects.
When I'm not working, I'm usually crooning songs on the ukulele to my wife, playing slide guitar in a blues band, or acting as a human piñata for my 6 and 9 year old daughters, who seem to think I'm immensely funny, even when I'm not intending to be.
You recently published a new book, The Strategic Designer, can you tell us more about the title?
The title reflects a simple fact – design and strategy are inextricably linked. For instance, when I'm working with a client on their website, I'm helping them articulate their business strategy both visually and through content; I'm not just looking at aesthetics. More often than not, clients will have a hard time expressing, or agreeing on what their strategy is. In order to be able to do my job, I need to get them to clarify and focus on what they need to do as an organization to reach their goals. Often this requires working with them to define their vision and mission, understand the competitive environment and create a clear picture of the audience they want to reach. I have a toolbox of business analysis exercises that I use to start strategic conversations to uncover these strategic directions. These conversations help create alignment on the client side, and provide me with a solid foundation for making strategic design decisions that I can then measure against to determine the success of the project.
Given that the premise of the book is that good design strategy mimics good business strategy, and that designers, like business people must conduct research to understand their clients business environment, competitive environment and understand the audience need, The Strategic Designer seemed to be a natural fit.
How would you define a "Strategic Designer"?
A Strategic Designer approaches a design problem holistically, taking into account a number of considerations including business goals, competition, and audience need. A strategic designer is skilled at collaboration – being able to harness the creative power of non-designers on a project, and a strategic designer looks for ways to measure the success of their design decisions.
Who is The Strategic Designer for?
The book is for designers who want to move beyond the tactical aspects of design, and who want to find new ways to provide added value to their clients. The book acts as a primer for integrating strategic thinking into your design process and acts as a graphic design process body of knowledge, guiding the reader through each step of the design process with a focus on integrating business and audience needs into design solutions, building strong client relationships, increasing project success rates, boosting efficiency and enhancing creativity.
Writing this book you spoke to a number of professionals working in the design industry; can you tell us a little about the people you met and who you found the most inspiring to talk to?
In the course of writing the book I spoke to over 100 design leaders, educators and researchers to better understand accepted professional design practices. Looking back the most transformative part of this experience was getting to talk with these people whose opinions I admired and respect. I learned a lot through this process, and I hope that other designers will find this book a useful reference as they navigate their careers.
Some of the people I spoke with include:
• John Bielenberg, founder of C2, was the first person I interviewed. I saw John speak at a Philadelphia Art Directors club event back in the 1990's. This was an important moment in the development of my design thinking. His poster "I HATE GRAPHIC DESIGN" hung over my desk for many years and served as a reminder that the goal of design is not aesthetic indulgence, but to move and motivate people.
• Rob Wallace, Managing Partner and Strategic Design Director at Wallace Church, inspired me through his Design Management Institute articles on the topic of design accountability. Rob has been an advocate for proving the business impact of design and brands, and has correctly stated that if designers want to be taken seriously, they must be accountable.
• Dori Tunstal, Swinburne University's associate professor of design anthropology, spoke eloquently about the need for designers to be empathic in their work. She reminds us that we need to put away our design hubris, and we must resist forcing our own judgment on design decision, and that although a designers experience, training and grounding are important, they should not be used as a way to avoid accountability.
• Petrula Vrontikis, Principal of Vrontikis Design Office, talked about how designers need to "design with their ears." I thought this phrase was a memorable way of reminding us that a big part of design is tied to active listening and questioning.
• Scott Young, Owner of Perception Research Services, showed how design can be tested to prove its effectiveness, and that we have the ability to determine what is effective design as opposed to just good looking design. Taking away design subjectivity dramatically changes the design game.
The person that inspired me the most however was Darrel Rhea, the former CEO of Cheskin, and now CEO of North America at Second Road. I had seen Darrel speak on a number of occasions on the topic of design and participated in several seminars that he hosted. He is a captivating speaker, and has a depth of design knowledge and experience that is impressive. He is a tireless evangelist for design and customer led innovation, and I think he is one of the most important voices in design today.
Everyone I spoke to was generous in sharing their design knowledge and experiences and I am indebted to all of them.
So, what were the highs and lows of writing this book?
Writing the book was like running a marathon. You start off and you know you've got a long way to go, and you just keep going. Along the way you get a few positive bumps to keep you moving forward – interviewing someone you respect, completing a chapter, articulating a complex concept. These small victories keep you moving forward.
The final editing stage was tense. It's at this point that I became aware that there would be no turning back, and what I had written would be there for the ages. That was a little nerve racking, but my editor Amy Owen at HOW did an amazing job of making sure everything was perfect.
The high point was seeing the printed book and getting my first review on Amazon. It was validating.
How do graphic designers become co-creators with clients and audiences?
I'm a huge believer in participative design. I think it not only fosters more effective design outcomes, but it is a more respectful approach in that it provides an opportunity for people to play an active role in solving their own problems.
This doesn't mean that clients and audiences become art directors. It means that designer acts as a facilitator of design discussions and activities to help clients and audiences express their need. The designer then builds on this work, bringing their unique talents, training and experiences to form a solution.
In your opinion, how do you think the role of the designer changing? What and where are the opportunities?
I think that the role of the designer needs to evolve on two fronts – first designers need to move from design crafts person to design collaborator. Second, designers need to be accountable in their decisions and outcomes. Here is why.
The design industry is getting incredibly competitive. Design has a low barrier to entry, so virtually anyone can throw their hat into the ring. It doesn't take much to get started, and there are plenty of existing channels, like crowdSpring to help facilitate entry into the market. Design requires a low capital investment and there is no licensing or certification required. Also, the value of design is subjective, which means that "good" and "bad" design are based almost entirely on the tastes of the customer.
Add to this the fact that the world is connected like never before in history, so you're not just competing with designers in you town, city or state. You're competing with designers from around the globe. Consider that within the next year, AIGA China will add social networking to its website, "enabling Chinese design students to upload portfolios of work for peer comment and serving as a resource for job seekers and employers." (AIGA Website). This will ultimately increase competition.
From a strategy standpoint, designers need to do what any other business would do in such circumstances – find a unique customer value that competitors cannot easily provide. Collaboration and accountability are two areas that designers can provide an added value to clients and differentiate themselves in the marketplace.
Like every other industry, design needs to innovate or be left in the dust. I'm reminded of a quote – "change is not mandatory, but neither is survival." Fortunately, designers are some of the most adaptive professionals on the planet.
—
For more about Dave Holston's work visit www.the-strategic-designer.com and follow his updates on twitter @DaveHolston. The Strategic Designer is currently available from Amazon.com and MyDesignShop.com.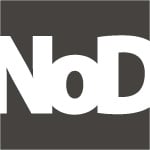 This post was authored by NoD staff. Notes on Design is a design industry blog sponsored by Sessions College for Professional Design.