Design Graduate: Kate Carboneau
No items found
| July 11, 2011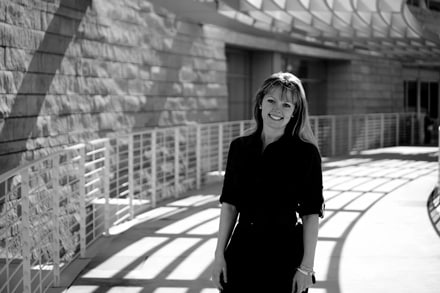 Kate Carboneau, recent graduate of Sessions College for Professional Design, took the time to tell us about her young career path, what inspires her work, and what has positioned her for a strong design career.
Notes on Design: Can you tell us a little about yourself and what you do?
Kate Carboneau: Growing up, my parents instilled in me an appreciation for design. My father started his architecture firm when I was about seven years old, so I had a rather early exposure to the world of design, as well as the life of an entrepreneur. Then later, in my teenage years, I discovered graphic design and photography and used these media to channel my passion for design. But once it came time to decide what I wanted to study in college, I became a little disheartened at the highly competitive nature of the professional design world and decided to study something "safer", something more objective –which was Horticulture. But after this break from practicing design and once I graduated from college, I realized that my ultimate passion was still design, and decided to do whatever I reasonably could to pursue graphic design professionally.
For the past three years, I have been doing freelance graphic design and photography. Six months ago, I relocated to the San Francisco Bay Area from North Carolina in pursuit of more creative job opportunities and adventure. In April, I completed a Masters Certificate at Sessions in graphic design with a concentration in Brand Identity and Digital Photography.
Notes on Design: How did your career in design begin?
Kate Carboneau: About 3 yrs ago, I decided to revisit my passion for graphic design that had been buried during my college career. I was in between jobs at the time, and during my free time, I taught myself how to use Photoshop, Illustrator, and Flash. At the time, my husband was working virtually as a web developer for a company that also happened to be looking for a graphic design intern. That company graciously took me on and gave me tons of experience that I would not have otherwise had at that stage in my career. So it was that company which I credit for allowing me over three years to jumpstart my career as a designer.
Notes on Design: You co-founded getCarbonated; can you tell us more about the company and the work you do?
Kate Carboneau: getCarbonated is the business my husband and I started when local demand grew for our website development. The name represents our desire to help our clients reinvigorate the passion they have for their business and to provide them with a refreshing edge to the competition. Currently we are not taking on new customers, though, as we're pursuing professional experience in this exciting atmosphere in San Francisco.
Notes on Design: You recently completed a certificate with Sessions College, can you tell us more about the course and the work you did?
Kate Carboneau: I gained a tremendous amount of knowledge from studying at Sessions. I really got to go so much more in depth than ever before, in a broad range of design and marketing topics, from Color Theory, Typography, and even some branding and advertising. One of the main reasons I enrolled at Sessions was to get feedback from experienced industry professionals, which looking back, has played a vital role in my confidence as a designer. They helped me to realize aspects of my work that I would have otherwise overlooked.
One course I found to be particularly helpful for my every day professional use was the Branding and Identity course where I learned how important it is to approach any design project with a consistent multi-step methodology. It may not always be easy nor fun, but I've found it to be extremely beneficial in producing the most accurate solution.
Another course that has proven to be quite memorable was the photography course on Color Correction, probably because it broke down color correction nearly to a science. I now feel very confident that I can correct an image to reflect the original scene near perfectly, which is a key first-step in the photo editing workflow.
Notes on Design: What is it about design that motivates you?
Kate Carboneau: I'm a very visual person, meaning when I find something aesthetically pleasing, I feel energized and excited, and a lot of good emotions are evoked within me that cause me to want to take action, or make use of it somehow, to further the feeling.
Notes on Design: Who or what are you inspired by?
Kate Carboneau: The things that most inspire me design-wise are designs that evoke some feeling, whether it's a smart, sophisticated feeling, or perhaps a warm, fuzzy feeling. Most often, I find the medium of interior design to inspire me graphically. There's something about a fresh combination of textures, patterns, and colors that I haven't seen used before that might inspire a website design or even help with an identity project that I'm working on. Often times this inspiration will stem from seeing interiors first-hand, such as when visiting model homes or going on local home tours, but also when perusing blogs, catalogs, and magazines.
Notes on Design: Do you have any favourite pieces of work you'd like to tell us more about?
Kate Carboneau: One of my favorite pieces was an assignment I completed for my Advertising Design course where we were learning how color psychology and composition play a role in advertising. This particular exercise required us to conceptualize a magazine campaign highlighting particular product qualities provided by the client that would appeal to an audience from two different periodicals during different times of the year. The advertisement on the left would appear during winter in People magazine and the advertisement on the right during summer in Glamour.
Kate Carboneau: The first step was brainstorming concepts. I decided on one that would show active, athletic people in a completely relaxed, happy state and express that the yogurt can help you obtain this state. Then I decided on a tone for the campaign. I think by its very nature, yogurt tends to feel calming and healthy, so it only seemed natural to give the advertisements this sort of tone as well. I thought the best activity to express this tone would be yoga. I knew I had to find women in similar poses for each of the ads. I wanted the colors to vary slightly to match the season, but the text layout would remain the same. I also wanted the lines and curves to be gentle and feminine. I decided to make the logo orange to give it a lively, energetic, and tropical feel.
Notes on Design: So, what's next for you?
Kate Carboneau: I just had my portfolio reviewed and will now be pursuing a full-time graphic design position in the San Francisco Bay Area. I would love the opportunity to contribute to an in-house design team at a company whose purpose is in line with my values and other interests, such as a company in the interior design or health and nutrition industry.
See more of Kate's beautiful design work here.
No items found