Design Inspiration from Nature
No items found
| August 26, 2014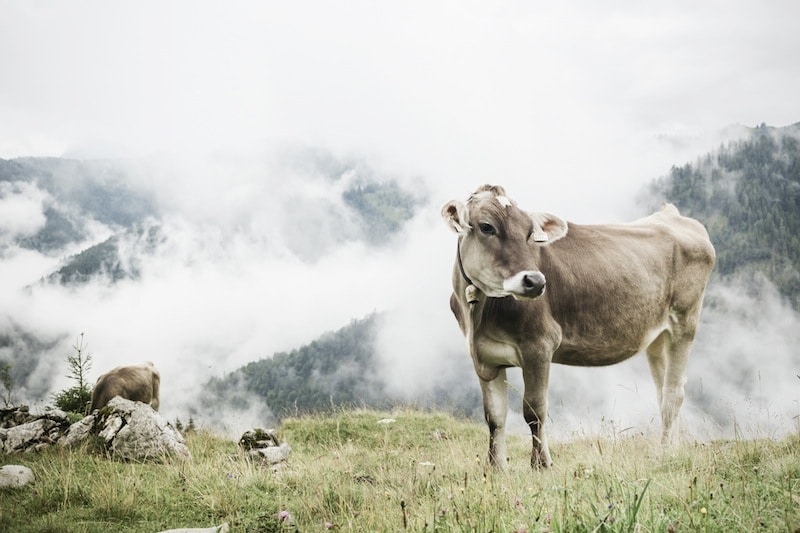 Leonardo da Vinci's design for a flying machine, from leonardodavinci.net.
Looking for examples of exquisite design? Just step outside. Nature has had countless years to perfect the colors, shapes, and complex systems that support and sustain life on Earth.
Now, look up. Observe the pattern of sunlight filtering through trees. Perhaps it's a clear day, with not a cloud in the sky. What does it feel like to gaze into a sea of blue?
Look down. What patterns do you see underfoot? Cracked, dry mud? A trail of ants, marching in an organized line to an unknown destination?
In the 1400s, Leonardo da Vinci designed plans for a human-powered flying machine, based on the anatomy and flight pattern of birds. Though da Vinci's ornithopter never actually took flight, he's part of a long legacy of designers who have turned to nature for creative inspiration. Want to follow in their footsteps? Here are some examples to guide you on your journey.
Take a closer look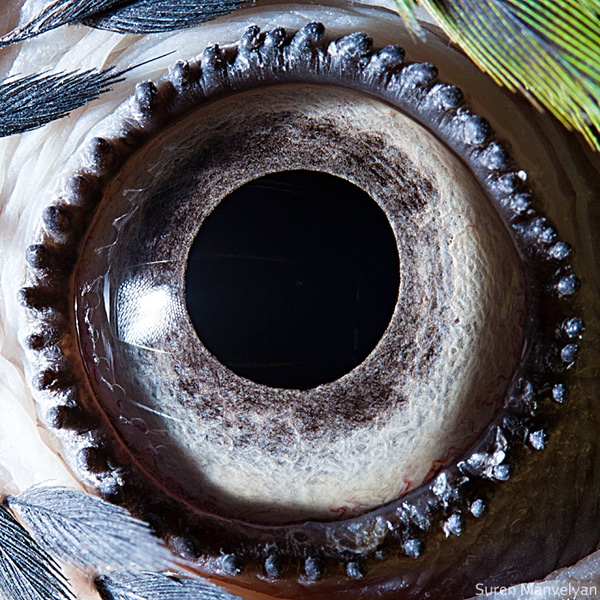 Extreme closeup of a parrot's eye. Credit: Suren Manvelyan via Behance.
Sometimes, it's just a matter of perspective. When looking at the face of a person or animal, we're usually viewing that face as a symbol of the whole. But what happens when we look closer? If you get close—really close—the symbol starts to lose meaning.
Though the picture above is recognizable as an eye, the close perspective allows the viewer to look at the eye in an entirely new way. Taking a closer look will often reveal shapes and layers that weren't visible before.
Look Down from Above
Austria, aerial photo. Credit: Jakob Wagner via Behance.
Beautiful patterns and rich layers aren't just found up close. They're also found by observing your surroundings from way up high. In the photo above, repetition can be seen in the sharp ridges of the fog-shrouded mountain range, the white speckling of clouds, and the snow dotting the mountain's highest peaks. The color palette is beautiful as well: rich browns, muted greens, hazy grays, and white.
Climb a mountain, ride an elevator to the highest floor, or try to snag a window seat on your next plane ride. Everything looks beautiful from a distance.
Create Paradoxes
Alternative Landscapes. Credit: Benoit Paillé via Behance.
There's nothing quite like a photo of a serene landscape: a quiet forest, a babbling brook, a meadow covered in snow. The patterns we see in nature feel so familiar…and when these patterns are tampered with, it can really play tricks on your brain.
In the photo above, photographer Benoit Paillé uses a light installation (a single plastic square filled with hundreds of LED bulbs) to create a visual paradoxes in the landscape. The square simply hangs from fishing wire tied to the trees, but the visual impact of the photos—the appearance of something that doesn't belong—is startling and surreal.
Match Color to Mood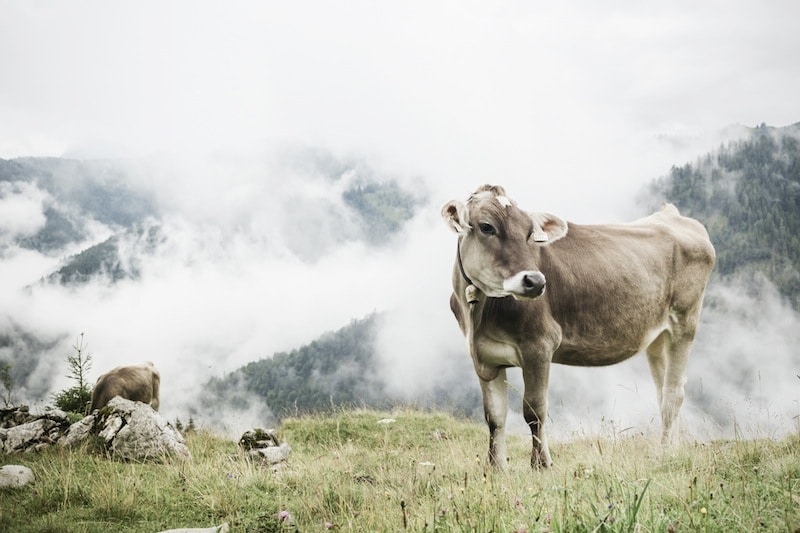 Mountain Stories series. Credit: Lina (Gavėnaitė) Skukauskė via Behance.
There's no shortage of great tools for creating and exploring color palettes on the web (Adobe Kuler and Paletton are two good examples). If you're looking for a combination of colors that imparts a certain mood, why not turn to nature for inspiration? The above photo is part of a series that tells a serene visual story of a hiking trip in Bavaria.
The colors in the photo above impart a very different mood than those in the photo below. The first photo is solitary, muted, and quiet. The photo below is also solitary and quiet, but the rich colors (with a hint of orange on the horizon) give the image a feeling of mystery, magic, and anticipation. The image below feels like it's just waking up, while the image above is caught in an endless dreamy sleep.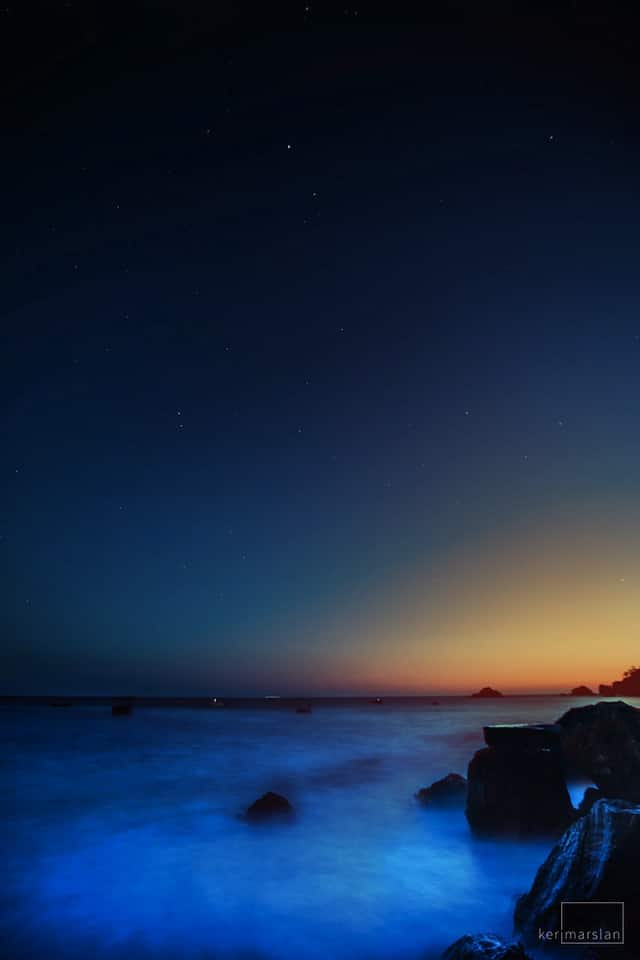 Sunrise in Turkey. Credit: Kerim Arslan via Behance.
Play with Patterns and Texture
The next time you're outside, record some of the patterns and textures you see in nature. If you'd like some starting inspiration, photographer Jakob Wagner (whose aerial photo of Austria also appears in this piece) has some beautiful textural photos in his portfolio: water pooling in wet sand, foamy white sea spray, a tangle of vines in the forest.
Just as color imparts a certain mood, the textures and patterns in nature can greatly alter the look and feel of a design piece. When searching for inspiration, don't forget to look up from below and down from above. The creative spark you've been searching for may just be one nature walk away.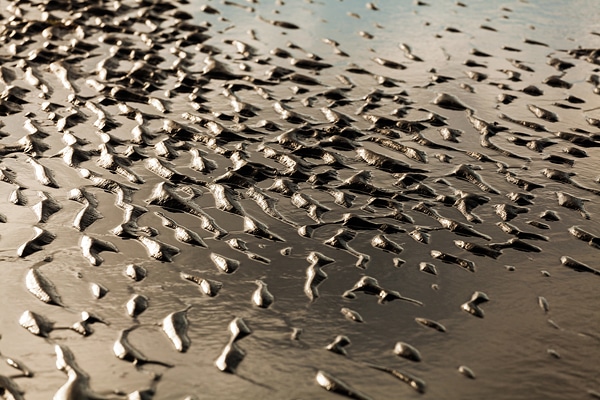 Sandscapes. Credit: Jakob Wagner via Behance.
No items found