Erin Biggerstaff: Art Director's Club Young Guns Manager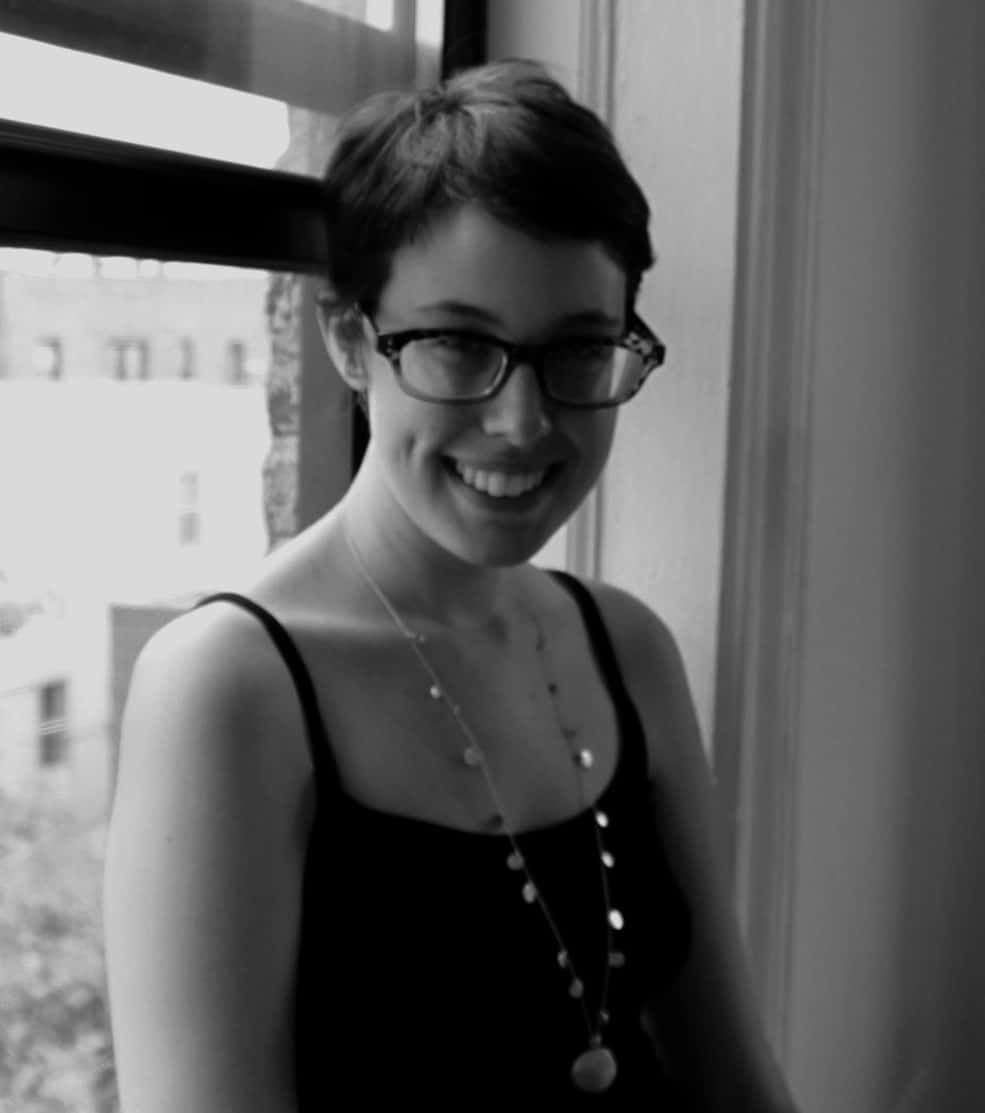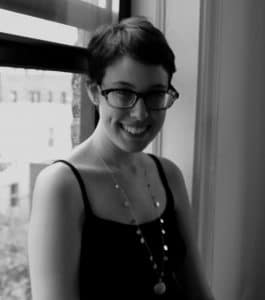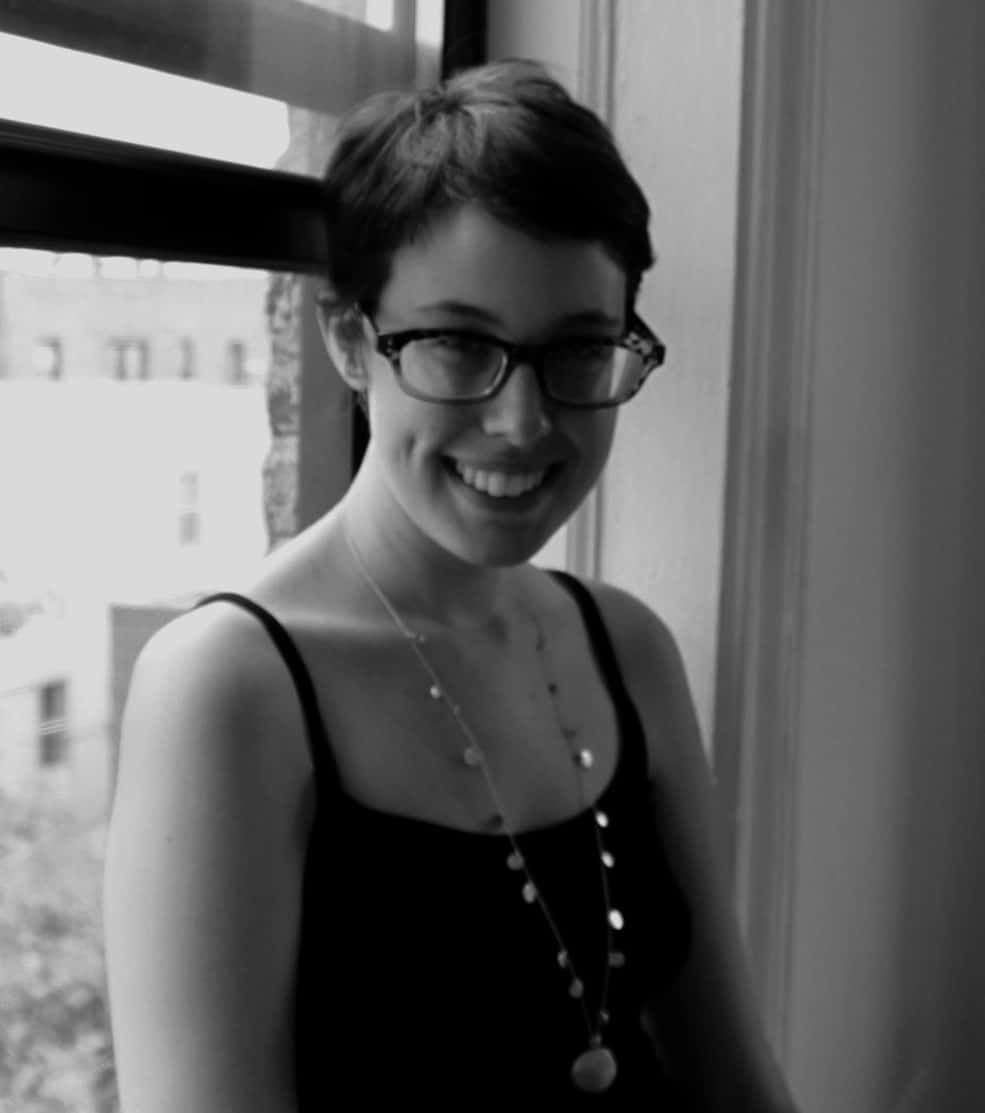 Erin Biggerstaff manages what is widely considered the most prestigious international design competition. The Art Director's Club Young Guns boasts an alumni that is a who's who of influential designers. The jury of former winners just made their selections for Young Guns 9 so we took the opportunity to reach out to Erin and learn more about Young Guns, and to try to get her to leak a couple of YG9 winner names even though they are not to be formally announced until September. Let's see if she can keep a secret!
Notes on Design: Can you summarize what the Young Guns competition is?
Erin Biggerstaff: ADC Young Guns (YG) is an international cross-disciplinary competition showcasing the best young professionals working today in the commercial arts. It's really more than a competition – it's a network of amazing creative talent. We keep in touch with our Young Guns, promoting their work and keeping them involved in the ADC, whether they won last year or in 1996 (so some Young Guns aren't so young anymore). This year we'll be welcoming our ninth class of winners into the Young Guns network, so we'll have over 600 winners in the fold.
Young Guns 8 Winner Michael Freimuth
Notes on Design: How is the Jury selected?
Erin Biggerstaff: Working with our YG committee (a small group of past winners who graciously lend their time to help us continually improve the program), we create a short list of jury candidates from the network, then work to create a diverse jury, spanning as many of the disciplines and backgrounds of our applicant pool as possible. We won't select judges to judge two years in a row as we like to give all YGs who have an interest in judging to have that opportunity, and we want a jury with a fresh viewpoint each year.
Young Guns 7 Winner Jessica Hische
Notes on Design: How many submissions do you get and from how many countries?
Erin Biggerstaff: We don't release that number, but I will tell you that it makes for a very competitive playing field for those 50 top spots, especially given that the level of talent we are seeing in our applicants is generally very high. This year we had applications from 43 countries.
Notes on Design: Running a competition like this is such a huge undertaking. What's your day to day work like?
Erin Biggerstaff: Hectic, but rewarding. As ADC is a small non-profit, for most of the year I'm a department of one, so I'm working on everything under the Young Guns umbrella: blog posts, website maintenance, social media, coordinating global speaking events, editing the annual book, planning exhibitions, building our partnerships, executing the call for entries campaign, keeping up with winners, answering entrant questions, researching how to glitter shellac urinals, you know, the usual…
Seriously, though, we are really lucky to have many Young Guns generously donate their time and abilities to help us with projects, and we couldn't do it without them. We recently had two groups of Young Guns collaborate on redesigning the ADC Gallery bathrooms, which was a lot of fun (we ended up scrapping the glitter urinal idea, unfortunately), Nessim Higson has been helping us for almost a year now with all things YG9-related, and the Young Guns committee, headed this year by Justin Gignac, is an invaluable source for ideas and resources. We've also had a few rock-star interns and assistants the last couple of years (Tracy, Whittney, Carlos, Carol and MinSun – we love you!).
Young Guns 8 Cube Design
Notes on Design: How many winners are there each year and across how many categories of design?
Erin Biggerstaff: Since Young Guns 6 we have capped the winners for each year at 50. Entrants can be from a wide range of disciplines, including graphic design, photography, illustration, advertising and art direction, environmental design, film, animation, motion graphics, interactive design, typography, architecture, copywriting, product design, package design, fashion design, furniture design, interior design, sound design and industrial design. We don't have a set number of required winners in any category, so the percentage of winners in each category fluctuates from year to year.
Young Guns 6 Winner Menno Kluin
Notes on Design: What is the process for selecting a winner? Are the Jurors provided with any guidelines for making their selection?
Erin Biggerstaff: All judging is done online. We ask judges to review the portfolios on individuality, ideas, functionality, technical skills, overall experience (of viewing the work), and creative potential, looking in particular for entrants whose bodies of work denote inherent talent, energy and audacity. We made some changes this year to allow for jury discussion (which can be difficult when your judges are spread across the globe) and are hoping to improve upon those changes next year, moving it toward a more open process.
Notes on Design: Any outrageous or sensational submissions in the past? Any grand efforts to get noticed?
Erin Biggerstaff: I wouldn't want to call anyone out – the work is really what stands out in this competition. Portfolio antics will only get you so far.
Notes on Design: Who are some of the most well-known former Young Gun winners?
Erin Biggerstaff: Stefan Sagmeister, James Victore, Rei Inamoto, floto+warner, Alexander Gelman, Mike Mills, Alex Trochut, Todd St. John, Jessica Hische, and many more, Check out the full list here.
Notes on Design: Today is July 19th…this is the day you inform the winners! Who won?
Erin Biggerstaff: ah…you'll have to wait! We'll be announcing the winners online September 15. If you're in NYC on October 13 you can meet them in person at the awards party and exhibition opening at the ADC Gallery!
Share: