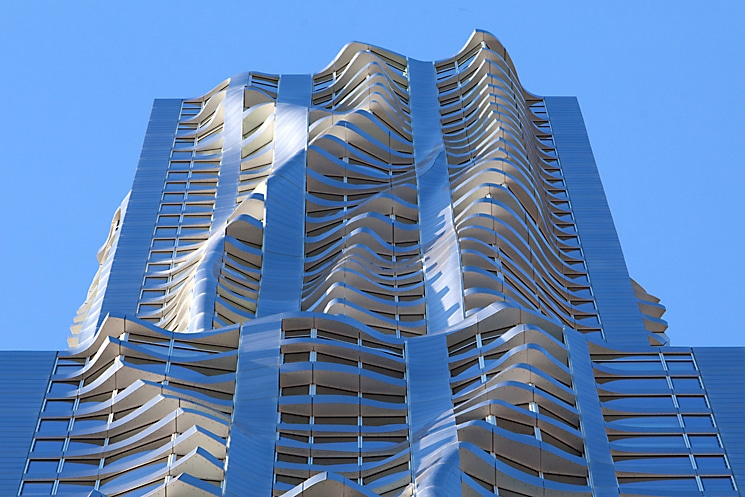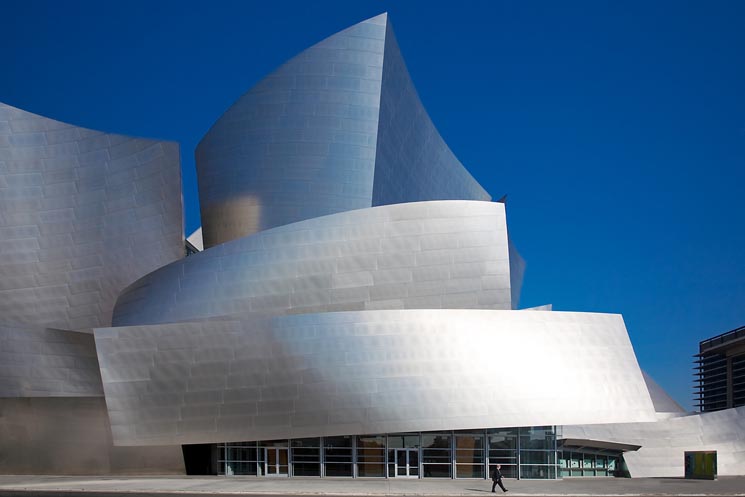 Frank Gehry is one of the most influential practicing architects of our time, lending his talents to everything from museums to concert halls, residential towers, and even jewelry. Working in many countries on projects commercial and residential, Gehry is regarded as one of the great masters. His signature massive panels of rolling steel create a unique and distinguishable characteristic in the skyline of any city.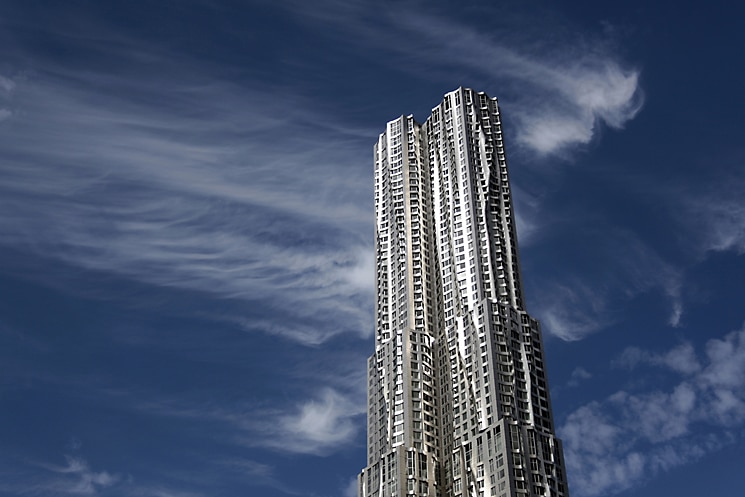 Gehry's most recent project is a 485' residential tower called New York located on Spruce St. in Lower Manhattan. Altering the skyline forever with beautiful points of reflection and endless views of the concrete jungle, the New York building brings a sense of life and art to the streets of the city. The building, which opened in February 2011, stands on a 6-story base of a public school and is now the tallest residential tower in the Western Hemisphere. New York by Gehry states that "For his first residential commission in New York City, master architect Frank Gehry has reinterpreted the design language of the classic Manhattan high-rise with undulating waves of stainless steel that reflect the changing light, transforming the appearance of the building throughout the day. Gehry's distinctive aesthetic is carried across the interior residential and amenity spaces with custom furnishings and installations."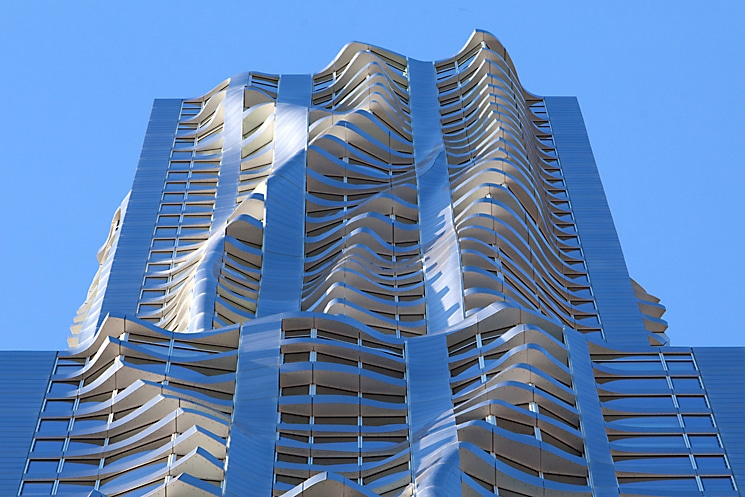 Like many apartments in Manhattan, an apartment at the New York can cost a pretty penny. However, floor plans for the more than 200 studios, 1-3 bedroom, and large terrace units in the building show that residents have incredible views of the city from every floor. Amenities of the building include not only the standard fitness center and pool, but also three floors of distinctive social space to grill, read, gather, and take in the incandescent city around them.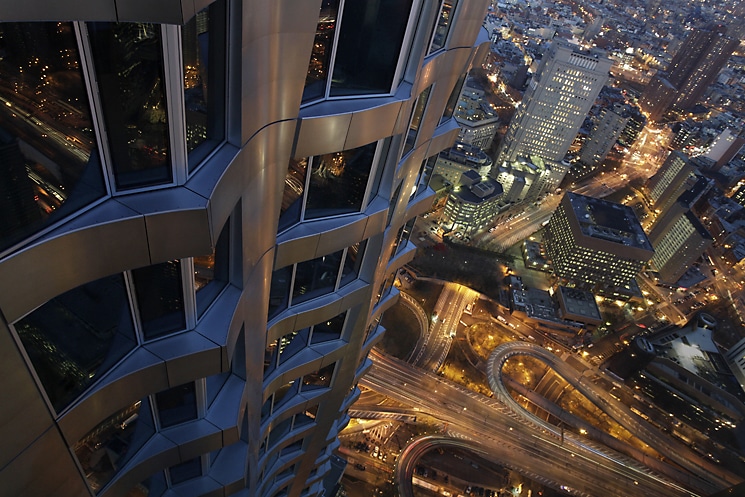 Needless to say, New York embodies Gehry's aesthetic of timeless design paired with functionality and a striking display of materials.
We want to know: What is your favorite Gehry building?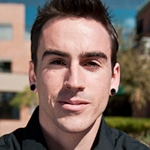 Rob Pullins is a new media marketer and world traveler. In 2013, Rob was Managing Editor of NOD while he was Director of Marketing at Sessions College.