Getting Your First Clients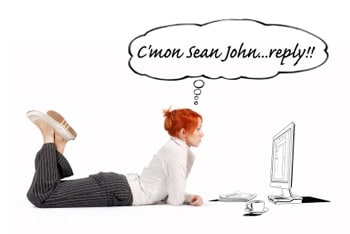 As designers we often have a hard time putting on our sales cap and going out to get new clients. The harsh reality is that if you are a freelancer or own your own studio then you need to make sales an important part of your daily activities. When trying to get a new client it isn't just about getting a name and phone number, rather, the more important thing is that you truly understand what the client needs and how you can fulfill that need. Here are 10 things that I have found helpful to keep you focused and help you keep getting new clients and projects on a continuous basis.
Make a Wish List

You can't really find the clients you want to work with until you know who they are. Make a wish list of the types of clients you want to work with and be as specific as possible, including things like the projects you would like from that client. Good examples include:
Family Run Catering Company looking for a new identity
Micro-website for HBO Espanol
Website and banner ads for Sean John clothing line
Feel free to update your wish list throughout the year. At the beginning of each month I refine the list and look at who I have gotten in the previous month and who I would like to add.
Research

The more you know about a client, the better you'll understand what exactly they need and are looking for in a designer. Google is a great place to start, you'd amazed at the information you can find with a simple search. Research isn't just online though: ask your friends what they know about the client, go to the library and search newspaper clippings, or even call the client and ask them to send you a press kit on their latest product or service (you could even go a step further and ask for the Marketing Manager's contact info for a follow up).
Network

Make an effort to join your client's associations and trade groups. Better yet, don't just join, speak and give presentations at a few meetings where you know the client will be in attendance. Extra points for those of you that start your own association specifically for the industry you are interested in working with the most! There is no better way to ensure that you'll win a client over than being an expert in their eyes.
Know Your Elevator Pitch

Without a doubt, first impressions count the most, over integrity and experience, when meeting a potential client for the first time. Often you only have less than 30 seconds to make a positive impression on that person and get them to understand what it is you do and how you can help them. Make your job much easier by creating a 15 – 30 second elevator pitch that covers who you are, what you do, who you do it for and how you do it. For example, my elevator pitch for my position at Cuban Council is: We were founded in 2002, out of a need to create unique interactive web experiences for clients that truly want their users to identify with them on an intimate level that is seldom seen in most traditional websites.
Make Contact

Call. Call. Call. I think you know what I am saying. We all get nervous the first few times we cold call a potential client but I promise you that as you do it more and more you will become a natural at it. I've found that some of the best ways to make a cold call work is to ask for the marketing or sales department. The people that work in these departments are often looking for designers to help them sell their product/service and will welcome the expertise that you can provide to them.
Promote Yourself

Another great way to get the clients you want is to let them come to you. The best way to do this is make sure your work is in their face everyday. This means writing press releases on a monthly basis to showcase your recent projects, updating your website consistently with your new work, writing articles for industry pubs that your client reads, submitting to awards and competitions that your client recognizes, and even having a blog that teaches clients how you can make their jobs easier.
Have Promotional Materials

There is nothing more discerning than meeting a contact from a client that you really want to work with and having no business card to give him/her your contact info. So what do you do, you end up writing your email on a napkin, or index card, or some other random piece of paper. Instead, make sure you always have business cards on you and a promotional packet or two. The best promotional packets tend to be little flip books that can show the client exactly what you do, how you do it, and why you are the best fit for them. Flickr has a great flip book you can purchase that pulls the pictures directly from your account, or if you want more creative control. Lulu Publishing lets you self publish your own books.
Ask and You Shall Receive

Ask to work with the client. Its simple, yet most of us hesitate dramatically and focus on the worst thing the client could say, "no". Instead we should be focusing on showing the client why working with our studio is going to benefit them.
Collaborate

This is one of the most fun things I like to do to get new business. The truth is that we aren't all experts at everything, so teaming up with another freelancer or design studio that compliments your work can benefit everyone involved. For instance, if you are really good at web design but don't know much about backend programming or databases, then team up with a development company to offer your clients the complete package that looks out for their best interest.
Believe

Simply put, if you believe that you will work with a specific client then you will, but if you constantly think negative thoughts and that there is no way it will be possible then I can guarantee that it won't happen. Have faith in yourself, your work, and your company to get the clients you desire. When you see an opportunity, take advantage of it! Don't second guess or pass it up because you don't think it will work out – if you don't try then you're guaranteeing it won't.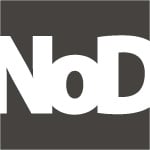 This post was authored by NoD staff. Notes on Design is a design industry blog sponsored by Sessions College for Professional Design.