Marketing Mentor Tip #4: Part 1: Do I really have to cold call?
No items found
| May 17, 2007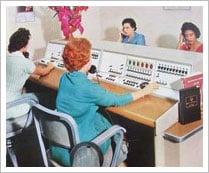 You hate cold calling, I know. That's fine. But it's still one of the most effective marketing tools for getting exactly the kind of work and the caliber of clients that you want – rather than being forced to take whatever comes along. That's why the most successful design firms bite the bullet and do it. And that's why you should too.
One of the reasons you may hate it is because you have unrealistic expectations when you're reaching out to new prospects. You may wish people would say, "I'm so glad you called. I have a very creative project with a generous budget that would be perfect for you." That rarely happens, so if that's what you're looking for, you're likely to get discouraged.
What can (and does) happen, if you've targeted your market correctly, is that the people you call will be mildly interested in what you have to offer. That's a good thing. That's what you want.
Here's what I consider a positive response: "Yes, we work with design firms like yours but we don't have any need right now."
If you say "thanks anyway" and hang up, you've missed the opportunity to plant a seed.
What also happens a lot is that you get their voice mail.
If you're wondering if you should you leave a message, find out here:
http://www.marketingmixblog.com/blog/2007/03/should_you_leav.html
—
From the NoD Sponsor:
Sessions Online Schools of Art and Design is an accredited online graphic and web design school offering design career preparation including Web Design Certificates, Graphic Design Certificates, Multimedia Arts Certificates.
No items found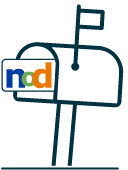 NoD Newsletter
Enhance your inbox with our monthly newsletter.