Marketing Mentor Tip #4: Part 2 – What to say when you're cold calling
No items found
| May 18, 2007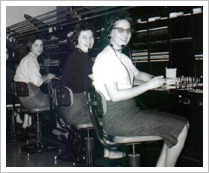 When calling prospects you must be prepared to address the 2 most common responses you will hear:
1. "We're not in the market for that right now."
This means the obstacle is timing. All you need to find out is when they will be in the market, then be sure to reach out during (or before) that window of time.
Here's what to say: "I'd be happy to send you some information and then stay in touch until you are ready. May I do that?"
2. "We already have a vendor for these services."
Yes, but are they happy with their current vendor? Your prospect may be staying with the current resource because it's too much effort to find someone else. Or they may need a back up resource at the drop of a hat. If you're waiting in the wings, you'll be well positioned to fill the need.
Here's what to say: "Well, just in case things change, do you mind if I send you some information and then stay in touch?"
Wondering whether you should use a script for your calls? (The answer may surprise you.)
—
From the NoD Sponsor:
Sessions Online Schools of Art and Design is an accredited online graphic and web design school offering design career preparation including Web Design Certificates, Graphic Design Certificates, Multimedia Arts Certificates.
No items found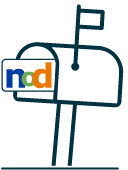 NoD Newsletter
Enhance your inbox with our monthly newsletter.