No items found
| June 28, 2007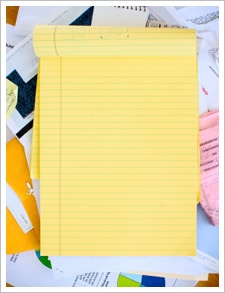 Clear short spurts of time everyday for marketing
There's no "good" time to do marketing. So if you're really busy and you're waiting for a slow period, you can stop waiting right now. By the time things get slow, it will be too late: that's the essence of feast or famine.
The cruel truth is that fitting in marketing when you're busy is essential because it's not something you do only when you're slow. You will eventually have to figure out how to fit it into a very busy life, so why not start when it's busy?
This is an issue I've been addressing with many Marketing Mentor clients recently, so here are a few of the solutions we've come up with:
1. Try short stints (a half hour each day) rather than waiting for a big block of time, like a half day with nothing to do. That won't happen.
2. Do it every day. Momentum is crucial when it comes to marketing. If you only do it once a week, it will take more time to get into and out of it than if you do it for a half hour or an hour each day.
3. Do it first thing in the morning, after you check your email and put out any overnight fires. That way you get it out of the way before the day is in full swing.
4. Don't expect to succeed right away. It may take weeks to actually carve out a full half hour each day. But don't give up on yourself and be sure to give it a try every day, even if you find yourself distracted. It really takes time to change a habit like this.
Once you have this discipline in place, you can build your Marketing Machine: the system that runs by itself to bring qualified leads to your doorstep, real or virtual.
To read the article I wrote about this topic for HOW Magazine last year, "How to Build Your Own Marketing Machine", send an email to ilise@marketing-mentor.com with "marketing machine" in the subject line, and I'll send you a copy.
Read Ilise's previous post | Read Ilise's Next post
No items found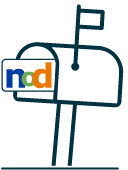 NoD Newsletter
Enhance your inbox with our monthly newsletter.