NeochaEDGE: Celebrating Chinese Creativity
Adam Schokora and Sean Leow, NeochaEDGE co-founders
NeochaEDGE is both a Shanghai-based creative agency and a bilingual web-magazine dedicated to celebrating Chinese creativity. As an agency, NeochaEDGE represents a wide range of upcoming Chinese creative talent (from various disciplines) under the EDGE Creative Collective. This is cleverly complimented by an web-magazine, which showcases the inspiring content from these young designers, making their work much more accessible to the global world and providing greater outreach. We spoke with CEO and co-founder, Adam Schokora, to unravel more.
Notes on Design: Where are you originally from and what brought you to China?
Adam: I'm originally from Detroit. When I was 19 however, a random trip to Hong Kong spurred a fascination with China and the Chinese language. I graduated from the University of Michigan with degrees in Chinese/American political relations and Mandarin Chinese, whilst my summers were spent interning in China, traveling and practicing the language. After graduating, I came back to China to work; I worked with Edelman Digital in Beijing and Shanghai for about 4 years, leading their social media and digital communications efforts. It was fun and I learned a lot. Eventually, I left to go full time on our own company, NeochaEDGE.
NeochaEDGE team: Adam Schokora (co-founder), Ka Xiaoxi (chief editor / project manager), Jimi Zhang (marketing / project manager), CY (partner / project manager), Sean Leow (co-founder) and not pictured, Shadow Chen (creative director).
Notes on Design: How did the concept for NeochaEDGE come about?
Adam: Our company actually started out as Neocha.com, a social networking site for Chinese artists, designers, and musicians. After a couple of years though, Neocha.com evolved into a creative agency model that we now call NeochaEDGE. Why the evolution? We needed a proper business model and to be honest our original goal of supporting the development of the local Chinese creative industry is better served by our current model.
We are now in the business of producing inspiring visual arts and music content with China's leading creators – the EDGE Creative Collective – for some of the most forward-thinking brands and agencies in the world. Our website is no longer a social networking platform, but now a bilingual web-magazine that showcases some of the best creative content in China.
Notes on Design: Is the concept of a creative agency well known in China? How did people initially react?
Adam: In some form or another, all advertising agencies, design houses, PR and marketing companies are "creative agencies". This is not new to China. We are unique because of our "creative collective" model and because we pride ourselves in doing only edgy, compelling stuff. We fight against lowest common denominator creative content… this is new to China. I'm not sure how people in general react to this approach. I just know that there is increasing demand for what we are doing. As a business that is very encouraging for us, and for our artists too, but it also bodes well for the creative industry as a whole. The market is, slowly but surely, understanding the value of creating truly unique and compelling content; in our experience, getting this kind of content is rarely acquired successfully via the traditional agency model. Traditional agencies themselves know this and this is why many of them actually end up being our clients!
Notes on Design: How do you source your creative talent?
Adam: Initially our community website was set up as a platform to aggregate creative portfolios from all over China. This was an immensely helpful asset for starting our agency model because it afforded us a robust database of creative talent ready to be mobilized for projects. When the website transitioned to the web-magazine, we initially had to work very hard at curating the content in order to truly showcase the best of the best (and the latest) in China.
Although we still spend some quite a bit of time keeping our finger on the pulse of and curating new creatives, we are now attracting talent. We get dozens of e-mails everyday from artists all over China who want to be featured on the site, considered for commercial client projects and/or would like us to represent them.
Notes on Design: What kind of projects are you involved in?
Adam: We are primarily in the business of producing content. Our clients are brands, other agencies (advertising, creative, PR, marketing) and sometimes media. Clients come to us with content needs and we work with our core team and with EDGE Creative Collective to address and produce for those needs. We create all sorts of visual arts content including: animations, motion graphics, illustration, graphic design, film making / video production, photography, music and even written word (product naming, copy writing, etc).
Notes on Design: What has been the most memorable project to date?
Adam: To us they are all awesome. We are quite picky about the projects we take on. If we don't believe in a project creatively we don't do it. This helps to keep us fresh and excited about the work that we do.
If we had to single out a few projects, we recently produced a fun video for Absolut Vodka, which involved light painting throughout Shanghai. That project was a great example of us bringing together multiple mediums represented in EDGE Creative Collective (street art, photography, music and film) into a single piece of branded content. Some of the garment graphic design we are doing for adidas has been super exciting, although I can't reveal too much about that just yet. More generally, we love animation and motion graphics and are hoping to do more of it soon! Honestly though, we love everything we do and all our projects have been memorable. Our clients are the best.
Notes on Design: What has been the biggest obstacle so far?
Adam: Keeping up with everything and staying focused. There is just so much going on in the creative community in China these days. Plus, we've had such a busy year with client projects. We are still a small team and we work very hard for our clients. It's tough but equally it is fun and very rewarding; we love it! On a related note, we are hiring at the moment… so if anyone out there is interested in joining us, please send an e-mail to: edge@neocha.com
Notes on Design: What does the future hold for NeochaEDGE?
Adam: For the time being, just practical stuff. We are focusing on building the agency in terms of our service offering, as well as adding members to both our core team and to EDGE Creative Collective. At the same time, we are looking to take our web-magazine to the next level with, perhaps a redesign and more and more and more content; we currently publish 3-4 original articles a day, but we would like to be doing 10 or more. Finally, we are also starting to think about how we can extend our model to other Asian markets with creatives from all over the region… but that will probably be a 2012 thing.
—
Find out more about NeochaEDGE and the EDGE Creative Collective. You can also find them on Twitter @NeochaEDGE, Facebook, Sina Weibo and Douban.
—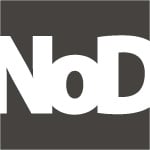 This post was authored by NoD staff. Notes on Design is a design industry blog sponsored by Sessions College for Professional Design.