Old Spice vs (New) Old Spice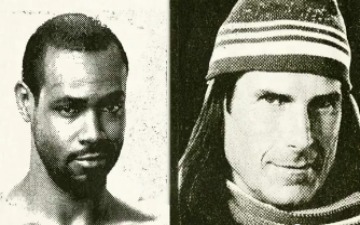 How do you revive an ad campaign to a loyal audience without abandoning or simply repeating a key character–and while still meeting expectations?
Old Spice and advertising agency Wieden + Kennedy found themselves in this very situation in the fall of 2010. The viral and heavily followed campaign "The Man Your Man Could Smell Like" with Isaiah Mustafa had amassed quite a following thanks to hundreds of YouTube videos and other social media efforts.
In a recent interview Todd Wasserman of Mashable talked to the creative directors involved about the task of reviving the 2010 campaign. "It was definitely daunting,' said Wieden creative director Jason Bagley. "It was both the best and worst spot to be in," added Craig Allen, another creative director at the agency.
The article goes on say that, "After batting around ideas, Bagley, Allen and other creatives on the account at Wieden decided that instead of abandoning the campaign or risking repeating themselves, they'd use Mustafa's character to create a storyline." And so was born the old Old Spice Guy Mustafa vs. NEW Old Spice Guy, to be played by Fabio. Hilarity ensued .
The creative team developed a loose storyline in which NEW Old Spice Guy, Fabio, is looking to take the ultimate title of "Old Spice Guy" from Mustafa's character. Wieden creatives quickly began shooting, using input and ideas from fans. While they got off to a bit of a slow start in producing content, they found their rhythm once they began playing off the strengths of the actors.
But every campaign needs an ending and, turning again to their fans, they found it. On Twitter an Old Spice fan suggested a time machine, and the agency ran with it.
The influence of social media on brands has become a major focal point in advertising and marketing. Involving fans in the outcome of a social media-driven campaign gives companies direct insight to what their fans and target market are looking for in regards to the brand's direction. And with new videos frequently posted to talk about and get excited over (and in this case, choose sides) brand loyalty can also be grown through social media. The new Old Spice campaign received over 2 million views within in the first week. Success!
Now, W+K and Old Spice can relax, enjoy a successful campaign and the fruits of their labor, until the next challenge arises of course.
To see all the videos for the new campaign, or the old one from 2010, go to Old Spice's YouTube channel.
What do you think of the involvement of fans in a campaign with a major brand like Old Spice?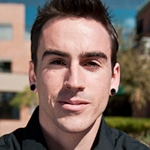 Rob Pullins is a new media marketer and world traveler. In 2013, Rob was Managing Editor of NOD while he was Director of Marketing at Sessions College.