Part One: Deliverables for Interactive Development, Defined
No items found
| July 13, 2007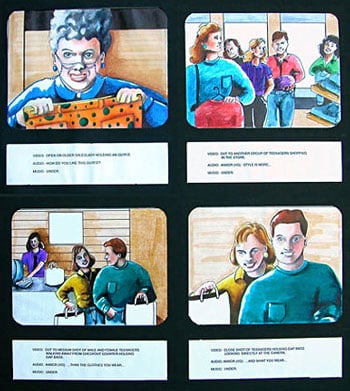 As design teams become more multidisciplinary in composition, it becomes important to understand the nature of the early phases of design, and develop successful strategies for directing productivity towards strategic design goals. During this phase, the interactive art director develops multiple, audience-specific interfaces and navigation schemes for the Web site. These prototypes typically consist of non-interactive mockups, interactive mockups, and storyboarded animation. The goal is to agree on a basic design of the site, including general look and feel, colors, images, logos, layout, and navigation. When time and budget allow, the interactive art director will test chosen designs with actual members of target audiences to determine their usability and effectiveness. Over the next two posts I'll detail the deliverables that are essential for the successful design of an interactive site.
Asset Needs
Preparatory to designing the website, document what will be on the site and the sources for the content. Clearly define expectations for content in each section of site and identify and assign areas to be fulfilled. An account person will usually guide this process, coordinating relevant decisions with a designer, developer, and copywriter. It is important to provide "placeholder" assets so that the designer can begin designing the website. An FPO is a temporary low-resolution photo in the required location and size to indicate where an actual image is to be placed within the layout. At this point, the interactive art director is making suggestions on what the final photos might look like once they start searching for stock photos or planning the photoshoot. The same is true for other placeholder graphics, charts, buttons, copy, headlines, etc.
Concept Descriptions
Creative activity during the conceptual design phases is an important component of the overall effort. "Concepting" is the process whereby ideas are generated for the purpose of creatively solving a problem. This can either be accomplished within a brainstorming session or within a document that describes the web site concept options. This usually begins with a brainstorming session and ends with a written document that describes the web site concept options that came out of that brainstorming session. Developing and sharing concepts helps gain client direction without going so far as having to make thumbnails. Typically, a copywriter or interactive art director will guide this process, but it is important that all interactive team members understand the general concepts before they are presented to the client.
Storyboards/Script
A storyboard is a sequence of images and descriptive text that demonstrate the relationship between events and actions within a system. A storyboard aids the user experience aspect of website design, and acts as a visual tool for planning the script's content, conveying function, navigation and structure. They are most often used for Flash presentations, but, they are also valuable for sites with step processes ("sign up for membership," e-commerce, etc.) Rough sketches on storyboard template pages are prepared by the interactive art director in collaboration with the copywriter.
Thumbnails
Thumbnails are the best tool for collaboration because they help development teams composed of people with different skills and backgrounds to speak the same language. Quick pencil sketches can mean the difference in understanding whether you are talking about weeks or months worth of work. In the initial stages of the Design Phase, thumbs help define what could be, but don't rule out what isn't there yet. The interactive art director produces the thumbnails only after the written concept direction has been approved.
Read my next post on Monday for the rest of my description of essential interactive design deliverables…
Read Kim's previous post | Read Kim's next post
—
From the NoD Sponsor:
Sessions Online Schools of Art and Design is an accredited online graphic and web design school offering:
– Web design classes and web design Certificate Programs taught by renowned design instructors.
No items found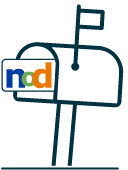 NoD Newsletter
Enhance your inbox with our monthly newsletter.