Rebecca Cole: Flowers, Gardens, Elephants and Flamingos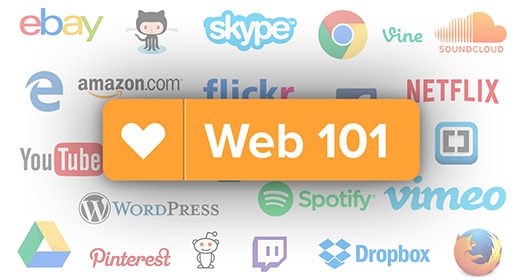 Rebecca works her magic with a soup can arrangement in her favorite space in the studio: a harvest table that doubles as workspace and office desk.
Rebecca Cole thrives on creating unique floral, garden and interior designs with a rustic, natural aesthetic. She's best known to the public as co-host of all 200 episodes of Discovery Channel's "Surprise By Design" with fellow designer and studio neighbor, Robert Verdi. She continues to educate on a national and global scale through a weekly radio show, "On the House," regular appearances on shows such as "The Today Show," as a "guru" on Howdini.com, and as the author of 3 books. From her studio in Manhattan's flower district, Rebecca Cole Design delivers her unique style to a growing clientele of New York area celebrities and aficionados. Wall-to-wall windows lend an airy greenhouse feel to the space overlooking W. 30th Street.
We stepped into the middle of the proceedings to find out what makes her space so inviting.

How long have you been in this space?
It's a little over two years now. We were in a brownstone downtown for almost 10 years, and everyone's office space was in their own room—which I think everyone liked but me. I needed more of a loft / "let's all work together" feel, because we do too many things all at the same time, so it's better to have a big space. Someone can be working on a garden design while another's working on getting furniture for a photo shoot, and we can all be in the same room. And our radio show is in the closet!
The location's ideal because we do floral and we're walking distance to the flower market, but we're not down on the street competing. There are also a lot of garden and irrigation suppliers in the neighborhood. Plus, we're right in the middle of the city, so it's easy to get everywhere – Brooklyn or Upper West Side, wherever. Location, location, location. It's not easy to find an office with a terrace which lets us have a garden. When something looks like it's about to die, we put it out there and nurse it back to health and then put it on someone else's terrace!
Have you made many changes to the space?
Nothing was here when we found it. It had been one of the many furriers that used to be in the neighborhood. That was part of the old New York, and they've mostly closed now. It's kind of becoming the design district now. We needed an industrial space, and I was one of the first of my friends to move in. Now, many other designers and friends are in the area or even in the building. There's a Broadway costume shop upstairs, which has come in handy when I've needed specific fabrics. My friend Robert Verdi also followed me here. He thought it was too bohemian at first, but after looking around, everything else was twice as expensive because they were already finished. We really wanted to redo them anyway, so this made more sense. They're starting to redo everything and put in new windows and things, so I'm sure all the rents will go up even more soon and we'll all have to find the next bohemian neighborhood!

Before. Originally a furrier, industrial features such as freight elevator access drew designers and artists to the building.
Can you tell me about the radio show?
It's a live, 4 hour weekly and nationally-syndicated show called "On the House" – the oldest radio show on home improvement in America. I joined 2 years ago, but it's been running for 20. The tagline is "They fix it, and I fix it up." It started out covering just home improvement, and then broadened its focus as part of the movement over to making things pretty and not just technical projects.
I do the show remotely, and originally I was doing my feed from the table out in the room, but they said there was too much echo with all the metal and cement. They told me to build a studio, or at least set one up in the vault I use for storage, but I wasn't giving up my storage and sitting in a vault for 4 hours every week! Someone suggested I setup a space in a wood or cloth closet, so I built my little studio in this wooden closet. The guys on the other end are sitting in a fancy studio, and I'm in a closet– but it's comfortable.

Broadcasting live each week from a tiny closet.
Where do you find the interesting pieces I see throughout the studio?
When I first started, I had a store called "Potted Gardens," where I sold pieces. This was back when it was the coolest thing to find old pieces and sell them. Most everything was one-of-a-kind, which made it difficult to maintain supply. I like a mix of modern and weathered, but I use them as they're found. I don't generally sell pieces anymore, but still use them in photo shoots or for events.
What's your favorite piece?
I have two favorites with similar themes. My first is the "elephant in the room that no one talks about." I've had it in every place I've ever been.

Rebecca's favorite piece: the "elephant in the room."
The other thing I love is my pink flamingo. You can't get one-of-a kind pieces without having "pickers" to help you out, and I had one guy who was genius at picking for me because he had my style down. I said I'd like statuary, but it has to be a little weird, a little off. And he brought this, which I love, and have used several times in shoots.
What's your favorite spot in the studio?
My big harvest table, which I use for everything. It's great for me because I can spread out and use it for lots of things. It's good to have a permanent space where I can lay everything out to work, and it's in front of the windows so I love the light. When I was downtown we had a great garden, but there was just no light. Everyone walks in here and says how beautiful and open it is. Sometimes I forget until I'm here alone on the weekend and it's quiet and I'm reminded how great it is.
Check out Rebecca's work at:
http://www.rebeccacoledesign.com
Share: