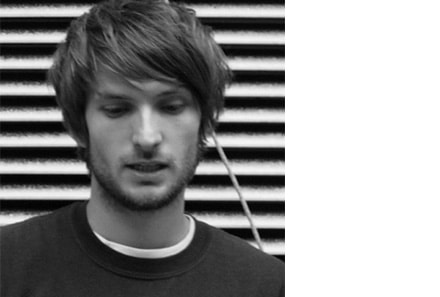 Rob Gonzalez, Sawdust
Specializing in art direction, graphic design, image-making and typography for music, art and culture, fashion and advertising, London based graphic design duo Rob Gonzalez and Jonathan Quainton work under the title Sawdust, which they founded in June 2006. Notes on Design spoke to Rob this week to hear about the Sawdust journey.
Notes on Design: Hi Rob, so can you tell us about how your career started?
Rob: I've always had an interest in drawing and in particular creating things. When I was younger we lived next to a mechanic and I'd collect bits and pieces, like bolts or abandoned looking car parts with the belief that I would build something from them one day. Thinking back, I hope those car parts were abandoned…!
I never did build anything, but it was a tell-tale sign that I wanted to create things. I ended up doing art & design for a year but quickly realised my future lay in graphic design. You can always take positives from the things you do – doing art developed my interested in image-making, which is a big part of what Sawdust does. I actually worked in Denmark for a year before returning to complete my degree at Bath Spa University.
Notes on Design: How and why did you choose a career in design?
Rob: Because I love the idea of creating things – whether it's a piece of typography, or a piece of printed literature, or a business card, the sensation of 'creating' inspires me.
Notes on Design: What led you to go it alone and set up Sawdust?
Rob: The work we do at Sawdust isn't always 'commercial', some is, but we also like to produce work that is expressive of what's going on inside our heads. By having Sawdust, we can take work on that allows us to really express ourselves and be creative, as well as the work that is more commercial.
Working for a larger design group, this isn't always possible, it's rare that larger companies take on work that doesn't pay well, especially if they have employees to pay, which is understandable. So, what led me to go it alone? Well, it would have been very difficult to find a position like the one that's been created for me at Sawdust.
Notes on Design: Do you have any advice for anyone going it alone and setting up their own studio?
Rob: I seem to be asked this question a lot recently. My advice would simply be to get on and do it. It's the best thing that I've ever done – that's not to say it's easy, it's actually the most difficult thing I've ever done also. If you feel it in your bones, then you should try.
Notes on Design: What would you say was your creative break?
Rob: I'm not sure if there's been a 'creative break' as such, for us it's been much more of a gradual process. In truth, when we set up Sawdust (we were originally named Love Everyday) we were relatively inexperienced at both running a company and in our profession. We had ability but we were still refining many things like, our process, approach, the type of work we wanted, creative direction and so forth. This meant that only over the last year or so, we've started to produce the kind of work that we've always wanted to. So for us it's been a steady progression towards where we are now, as appose to 'bursting onto the scene' so to speak.
Notes on Design: What has been the pivotal piece of work you are most proud of?
Rob: To date, I would say we're most proud of MVSICA. It's the right blend of execution and concept. Before that I would say our identity for Be, which later went on to win an award for us. But I think we've progressed from the time we created that.
Notes on Design: What are you working on at the moment?
Rob: More music projects, we've just completed a commission for Computer Arts. We've also just finished a piece for which we worked with the effortlessly talented illustrator Sam Green. And a new print for our shop – watch this space.
Notes on Design: Do you have any self-led projects you'd like to tell us about?
Rob: As above, only our prints that we sell. We do have a few nice ideas for self-led work but it's finding the time to carry them through.
Notes on Design: What was 2009 like for you, and what does 2010 hold?
Rob: 2009 was the most exciting year for us so far, it was a real turning point for the direction of our work – much more type work in particular. 2010 is exciting, we're just keen to focus on our work and see how it develops further.

Designer and writer Kate Andrews was the original editor of Notes on Design blog, founded in 2007.