Sara Horowitz, Founder of Working Today / Freelancers Union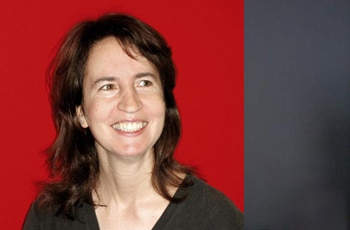 Sara Horowitz is the founder of Working Today / Freelancers Union
In 1995, Sara Horowitz founded Working Today to meet the needs of the new, independent workforce. In 2001, Working Today launched the Portable Benefits Network (PBN), (later renamed the Freelancers Union), to deliver benefits to independent workers in New York City's Silicon Alley.
Currently serving as executive director, Sara takes an entrepreneurial approach, pursuing creative, market-based solutions to pressing social problems. The organization seeks to update the nation's social safety net, developing systems so that all working people (especially freelancers) can access affordable benefits, regardless of their job situation.
Sessions.edu's own Scott Chappell spoke with Sara Horowitz about the ties between employers and employees and membership in the Freelancers Union.
Q: Other than insurance, what is the most sought after benefit for members of Freelancers Union?
Sara: The next frontier for us is really retirement. Without access to traditional 401(k) plans, most freelancers underfund their retirement accounts (if they have them at all). We're working on ways to apply the same principles to financial planning that we have to health insurance: making a service more affordable by grouping people together.
Q: What does it mean to be a member of the "Independent Workforce" today? Has the nature of that group evolved since you founded Working Today in 1995? Did there used to be a narrow demographic profile for the Independent Workforce that has grown in recent years?
Sara: The independent workforce is definitely growing. According to a report released last year by the Government Accountability Office, 30 percent of American workers are now self-employed, independent contractors, part-timers, temps, or freelancers. And it's not just artists and people running small businesses anymore. In the last decade or more, we've seen a huge surge in technology professionals and graphic designers. I can only imagine that the number of independent workers in computer-based professions will grow.
Q: What are some of the underlying causes for the growth of the Independent Workforce?
Sara: Well, as I just mentioned, technology is a big factor. Interestingly enough, another cause of the growth in the independent workforce is the spiraling cost of health care for employers. Many companies are transitioning to more contract workers as opposed to employees, so that they won't have to pay for benefits.
Q: What are the top challenges for today's independent worker?
Sara: According to our members, the number one concern of freelancers is health coverage. That's why it was the first service we began to offer. Another challenge we're trying to address is an unfair tax code that requires independent workers to pay twice as much social security as traditional employees, in addition to the self-employment tax. And then, of course, they don't have access to unemployment insurance.
Q: Independent workers make up about 1/3 of the total American workforce, but I have a sense that the independent work force is even larger than the traditional…er…dependent workforce. Is the size of today's independent workforce statistically misrepresented?
Sara: Thanks in part to our advocacy efforts; the Government Accountability Office is taking another look at this very question. Their report, "Improved Outreach Could Help Ensure Proper Worker Classification," indicates that it's an area that has, until recently, been neglected. It wouldn't surprise me if the next few years saw an adjustment in that 30 percent estimate, if only because researchers are going to pay more attention to this group when they're counting.
Q. What do you think the overall American workforce will look like 25 years from now?
Sara: The workforce is definitely undergoing a shift. I think that more of the people who do work for large companies are going to be freelancers and independent consultants, and that there's going to be a boom in entrepreneurship. The American dream isn't just about a house in the suburbs anymore—for a lot of people, it's now about doing what they love and being their own boss.
Q: Will you please describe what the relationship between employer / employee and client / consultant might look like 25 years from now?
Sara: I think that the ties between employers and employees are weakening. Hardly anyone works for the same company all their life anymore, as was the case when unions were at the peak of their power. I think that in 25 years, for most people health insurance won't be tied to an employer. Work arrangements will continue to grow more fluid: people will come together for a short or long-term project, then move on to the next thing, rather than staying with one company for an extended period.
Q: Do freelance designers / creatives represent a significant portion of your membership?
Sara: A large number of our members do, in fact, work in creative fields. Especially in New York, the creative class is a significant sector of the economy, and we published a report on them in 2005.
We were thrilled when, after we released the report ("Creative Workers Count"), Terry Teachout wrote an editorial in The Wall Street Journal about the economic challenges that artists face.
Q: Do you have political aspirations? Is your exploratory committee already set-up?
Sara: That's the last thing on my mind! Who has time for politics when you're trying to change the world?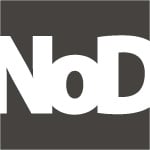 This post was authored by NoD staff. Notes on Design is a design industry blog sponsored by Sessions College for Professional Design.