Shine, Give, Share: Christmas at the White House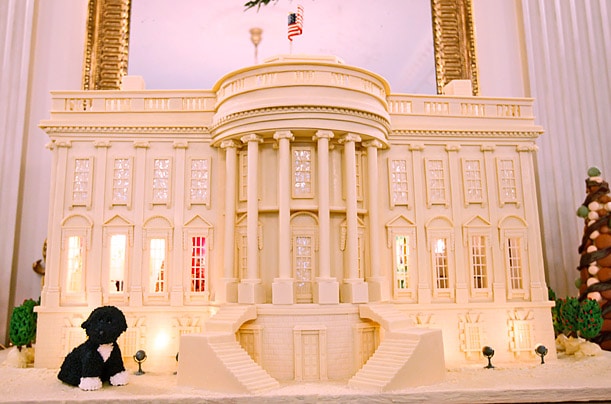 Winter at the White House is one of the most highly anticipated times of the year for tourists. The tinsel is up and the doors have been opened to tour the most famous house in America, stock full of holiday cheer. But all of the decorations did not simply appear overnight. The execution of this massive project rested on the shoulders of design agency, agencyEA, selected for the second year in a row to design and manage the holiday season décor.
"Our theme for this 2011 holiday season is "Shine, Give, Share," which offers an opportunity to pay tribute to our troops, veterans, and their families throughout the White House," states the White House official site. The task of planning each space out in relation to this year's theme was left to experiential marketing company agencyEA and 130 volunteers from 34 different states who helped to bring the Christmas cheer to all who enter.
The final result is no less than expected. "This year, the official tour features 37 Christmas trees, 30 are natural trees and 7 are made from paper, felt or aluminum; a gingerbread model of the White House made of 400 pounds of gingerbread, white chocolate and marzipan plus 5 different representations of First Dog Bo Obama," states the White House official site.
Volunteer Claire Jones documents her experience decorating the Red Room on her blog, The Garden Diaries . "We had two 5 foot trees mounted in large red wooden planters, and a gorgeous Italian marble mantel with caryatid supports to decorate," she writes. "For materials, we had beautiful glittery pine cone balls, yards and yards of 8″ wide coppery gold wired ribbon, gold leaf branches, fresh lemon leaves, 2 long balsam fir garlands, and assorted glass ornaments with some snowflakes." Claire talks about the labor intensive two days making decorations for the Red Room in an off-site warehouse leading up to the actual installation, the feeling of working amongst years of history in a living museum, and of being an important part of the overall execution and presentation that is the White House Holiday décor.
The HGTV special of the unveiling of The White House décor will air on December 11th, 2011.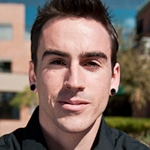 Rob Pullins is a new media marketer and world traveler. In 2013, Rob was Managing Editor of NOD while he was Director of Marketing at Sessions College.