This Week in Design: Sky Suits, Olympic Cauldrons, and Beer Goggles for Designers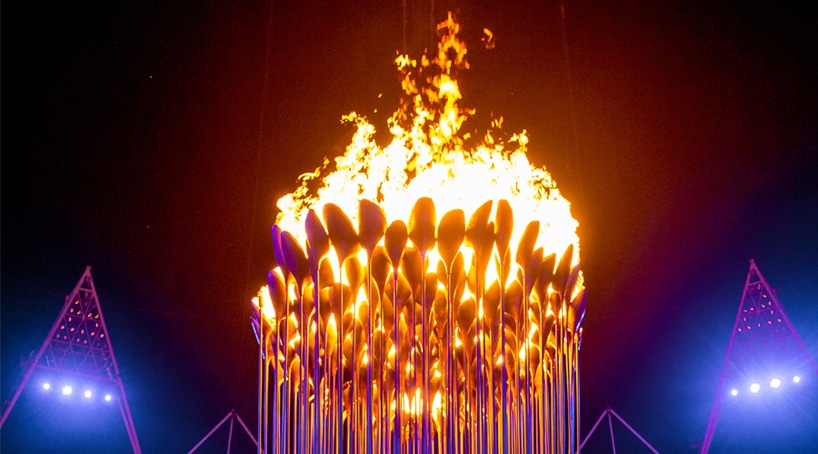 The Olympic games are no stranger to controversy. In 2012, the logo for the London Olympics caused a collective eyebrow raise around the world. Many thought that the jagged, abstract logo was just plan garish—while others searched for sinister hidden messages in the design.
More recently, organizers of the London Olympics reached an out-of-court settlement over the disputed design of the copper cauldron centerpiece that dazzled viewers during the ceremony's climax. While many celebrated the originality of the piece (credited to British designer Thomas Heatherwick), the London Olympic organizing committee has acknowledged that a New York-based design firm, Atopia, is responsible for conceiving the cauldron's design.
The 2012 Olympic cauldron above. Visit Dezeen for some great images of the original concept.
Earlier this month, we wrote about Google's new Material Design language, which aims to unify mobile interface design and create a more unified user experience.
This week, Google rolled out a makeover for the Google Play store app, featuring a redesigned interface with more prominent cover art, new animations, and new icons for rating and sharing. The app has yet to be updated for all Android users, and there are even more changes in store—including fewer dividing lines, higher contrast, and a look that's overall more consistent.
Cleveland city planners have begun searching for a team to design a long-awaited pedestrian bridge that will connect the downtown Mall to North Coast Harbor. The project, which comes hand in hand with plans to revamp the city's public square, is slated for completion in just two years—in time for the 2016 Republican National Convention.
While there's no lack of enthusiasm for the project, some have expressed concerns about the tight deadline. The pedestrian bridge will link up Cleveland's new convention center and convention hotel with lakefront attractions, such as the Rock and Roll Hall of Fame and the Great Lakes Science Center.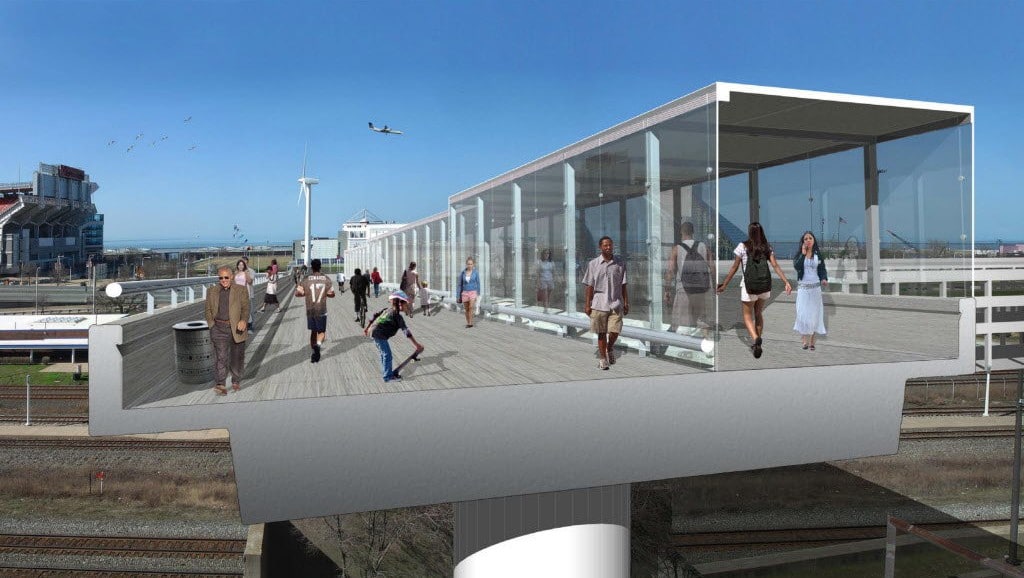 Cleveland's proposed pedestrian bridge. Image via cleveland.com.
You've tested your website in multiple browsers, it looks great on mobile devices, and your code validates. The real question, according to software engineer Ryan Closner, is…can visitors easily navigate your site after one, two, or three mixed drinks?
Drunk User Testing (D.U.T) is a usability tool that allows developers (or curious interlopers) to experience web interfaces from the perspective of an intoxicated user. With the click of a button, web professionals can browse various websites as if viewing from behind the lens of simulated beer goggles. Once the button is activated, the text will appear skewed, the site will go in and out of focus, and the entire screen will drift back and forth. Just press the "escape" button to sober up, or risk succumbing to motion sickness.
Massachusetts-based architect Tristram W. Metcalfe III and his business partner, scientist and inventor Walter T. Cardwell Jr., were awarded an International Design Award for their Atmospheric Ion Propulsion Project.
The conceptual transportation project showcases a number of designs that use ion propulsion to power everything from flying vehicles to personal "sky suits." The suits, they say, would allow an individual to fly 5,000 miles per day with minimal risk to personal safety and little impact on the environment.
"It sounds like science fiction," Metcalfe said in an interview with MassLive. "But it's real."
Cardwell and Metcalfe are current seeking investors for the technology, in the hopes of building and marketing usable prototypes.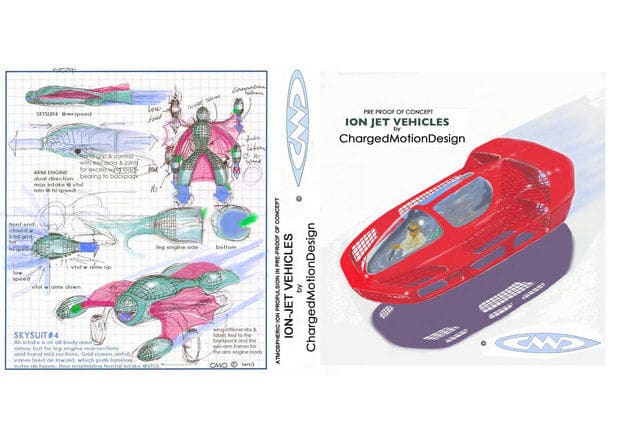 Hannah Shaffer is a Web designer and game designer with a love for community-based learning. Hannah was the NOD Managing Editor in 2014.